#FindYourStory All Over the Globe
Jul 22, 2021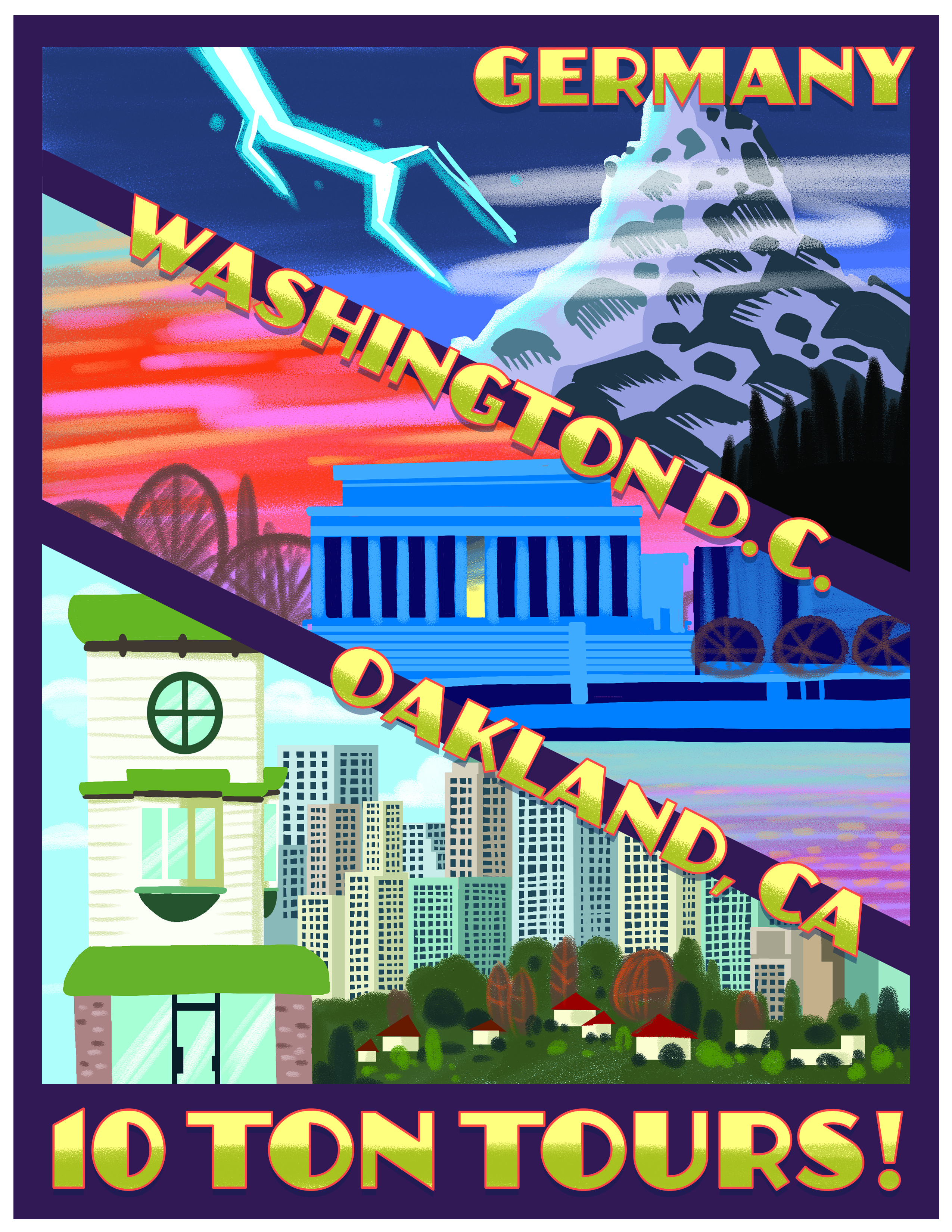 Click the image to download the full size poster
---
There's a whole LOT to see and do in all the worlds that make up the insane adventures in the pages of 10 Tons of Fun! With 4 titanic tales packed into one book, you'll be globe-trotting like a pro! First up, Charlie and Humphrey - the iconic puppets, the modern day Gumby and Pokey - make their dramatic return to the San Franscisco Bay Area. In the next tale, the government has created the first "controlled" superhero to do the bidding of a shadow operation until things go bad, leaving our hero to blame and now on the run. Then, in "Rock and Roll Biographies: FIGHT," a troubled Rob Halford leaves the world biggest heavy metal band to form his own supergroup and take metal back! Finally, "Becoming Frankenstein" follows the journey of a troubled Victor Frankenstein as he grieves the loss of his mother while harvesting the body parts of victims to create life again for his monster!
Find adventure in a myriad of worlds that certainly live up to the hype! There will definitely be 10 Tons of Fun in this world-hopping sampler from 10 Tons Press!
Head to your local comic shop on Saturday, August 14 for FCBD and #FindYourStory across the globel! Until then, enjoy this exclusively designed poster!