Get Graphic: Jérome Alquié Crosses Space-Time In All-New 'Saint Seiya'
Sep 18, 2023
Art by Jérome Alquié
Interview by Troy-Jeffrey Allen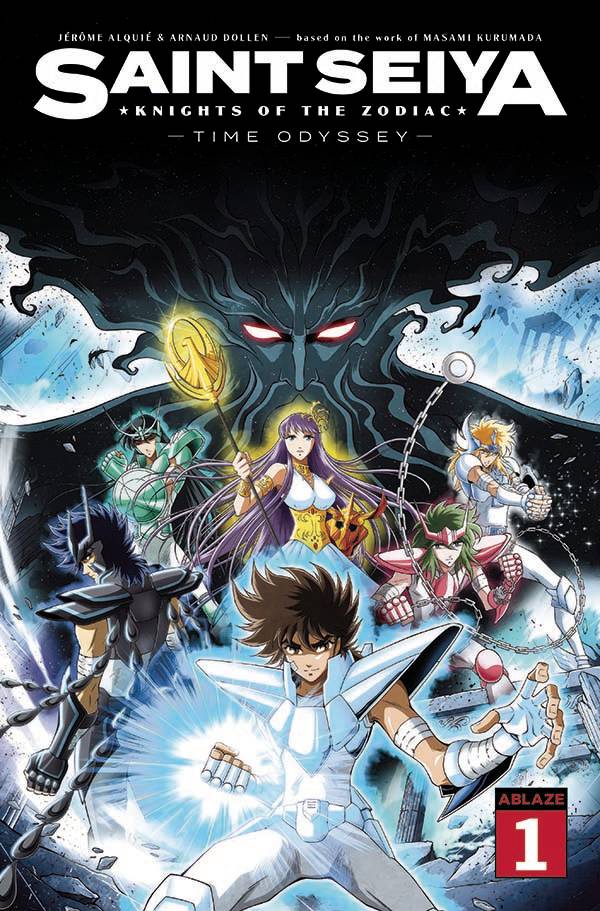 The Galaxian Wars are back with a new generation of Knights of the Zodiac! Writer/Artist Jérome Alquié (Space Pirate Captain Harlock) is joined by co-writer Arnaud Dollen (Surnaturels) for a new journey featuring Masami Kurumada's classic Saint Seiya! This is Saint Seiya Knights of the Zodiac Time Odyssey. Arriving this October from Ablaze Publishing.
PREVIEWSworld hung out with Jérome Alquié to discover more about this new installment.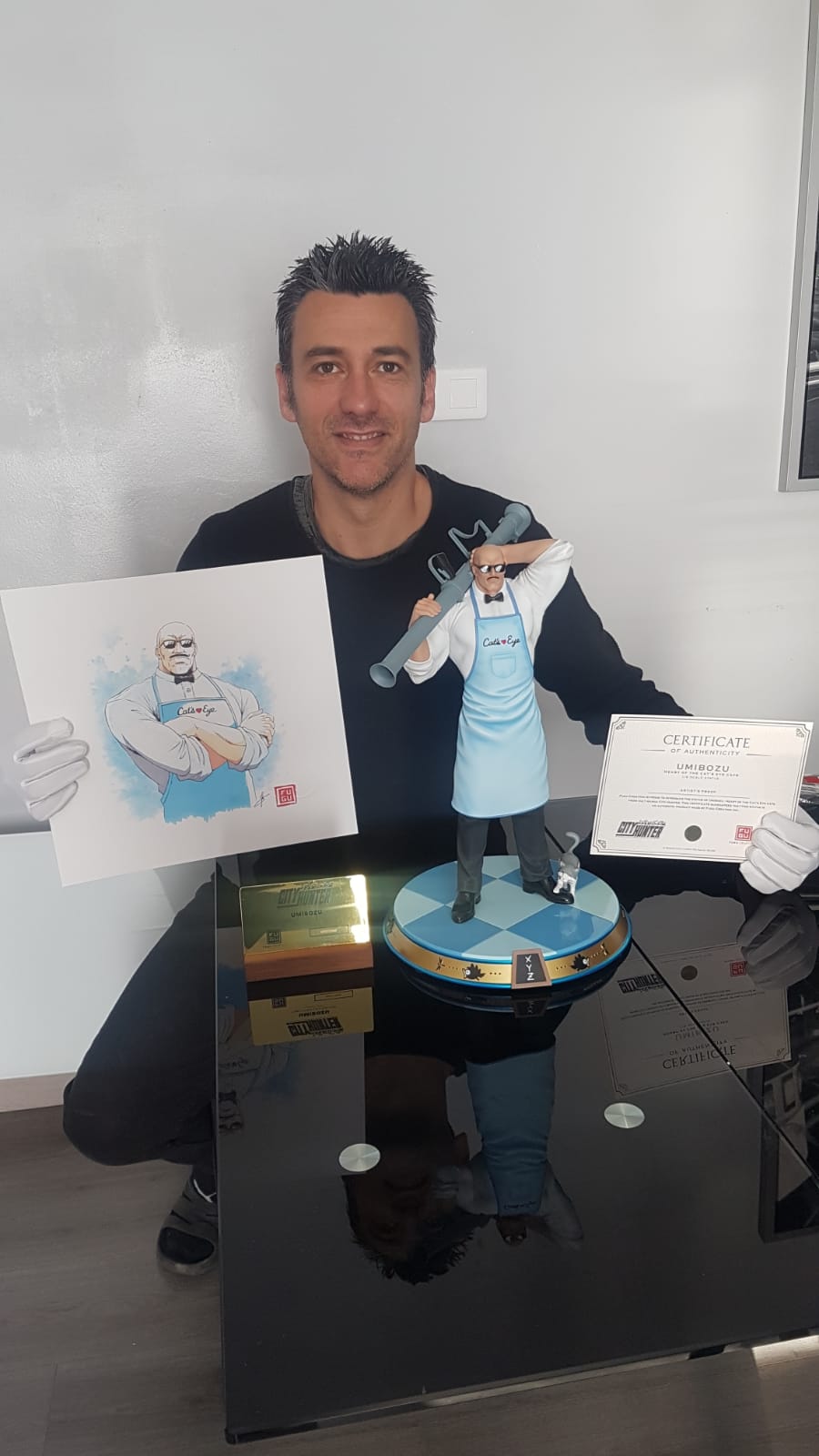 When were you first introduced to Seiya and the other Saints? What is it about Saint Seiya that speaks to you and made you want to carry on the tradition?
I discovered this series on the first day it was shown on TV. April 6th, 1988. I got hooked straight away, and by May, I was an absolute fan! It all happened so quickly. The glittering armor, the constellations, the Greek mythology, the colorful characters, the attacks, the choreographed battles - I was so passionate about the series that I wanted to draw and reproduce them.
My first comic strips of the Knights date back to that very period, when the series was first broadcast in France. From one week to the next, I'd imagine what was going to happen in the next episode. I'd acted it out in my bedroom with gestures and proclaimed the dialogue. 35 years later, I'm still doing it, but this time officially and sharing it with its author, my co-writer, and all the Saint Seiya fans. It's just incredible that a passion can become a work that you share with other fans of the original work.
At the same time, as it's a great pleasure, it's also a great responsibility not to betray the work but on the contrary, to give it a new depth and a new reading, enriching the ground that the master built in his original manga. Our aim is to create new adventures with the sole aim of making the license we love so much shine even brighter!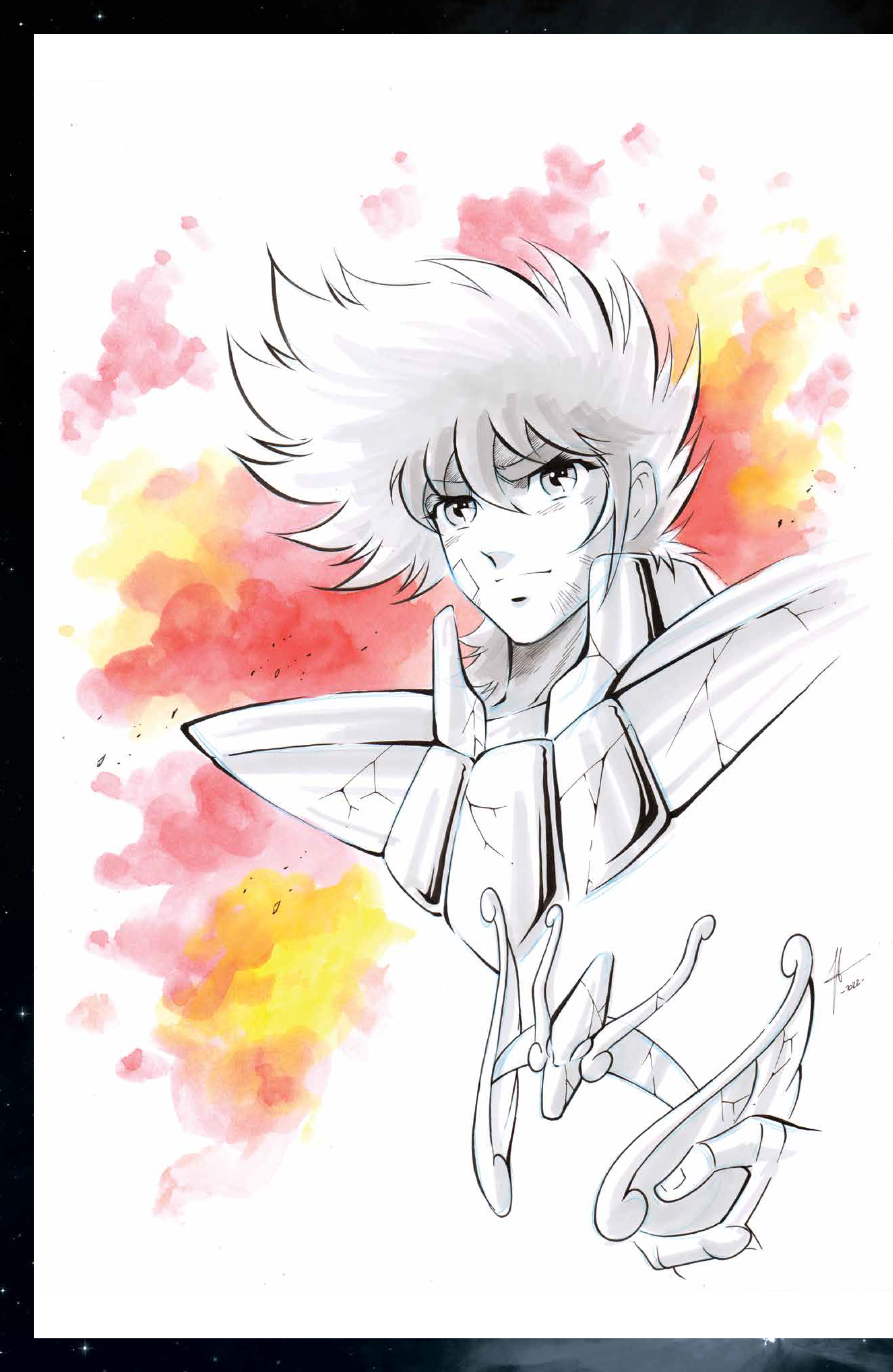 Is there a character that you were most excited about getting to work with for this series?
The great strength of the quintet of Bronze Knights is that they are all different. There's Hyôga, who draws his strength and courage from the memories of his mother, who sacrificed herself for him; Shiryu, who is upright and fair, with an incredible sense of honor; Shun, whose desire to resolve conflicts through non-violence sometimes comes up against harsh reality; Seiya, the intrepid hero who gives his all right up to the very end... But my favorite is Ikki, a true lone wolf, marked by a tragic childhood from which he draws a deep sense of guilt, but also an indomitable strength. And just as well, he's the one we've chosen for the first volume!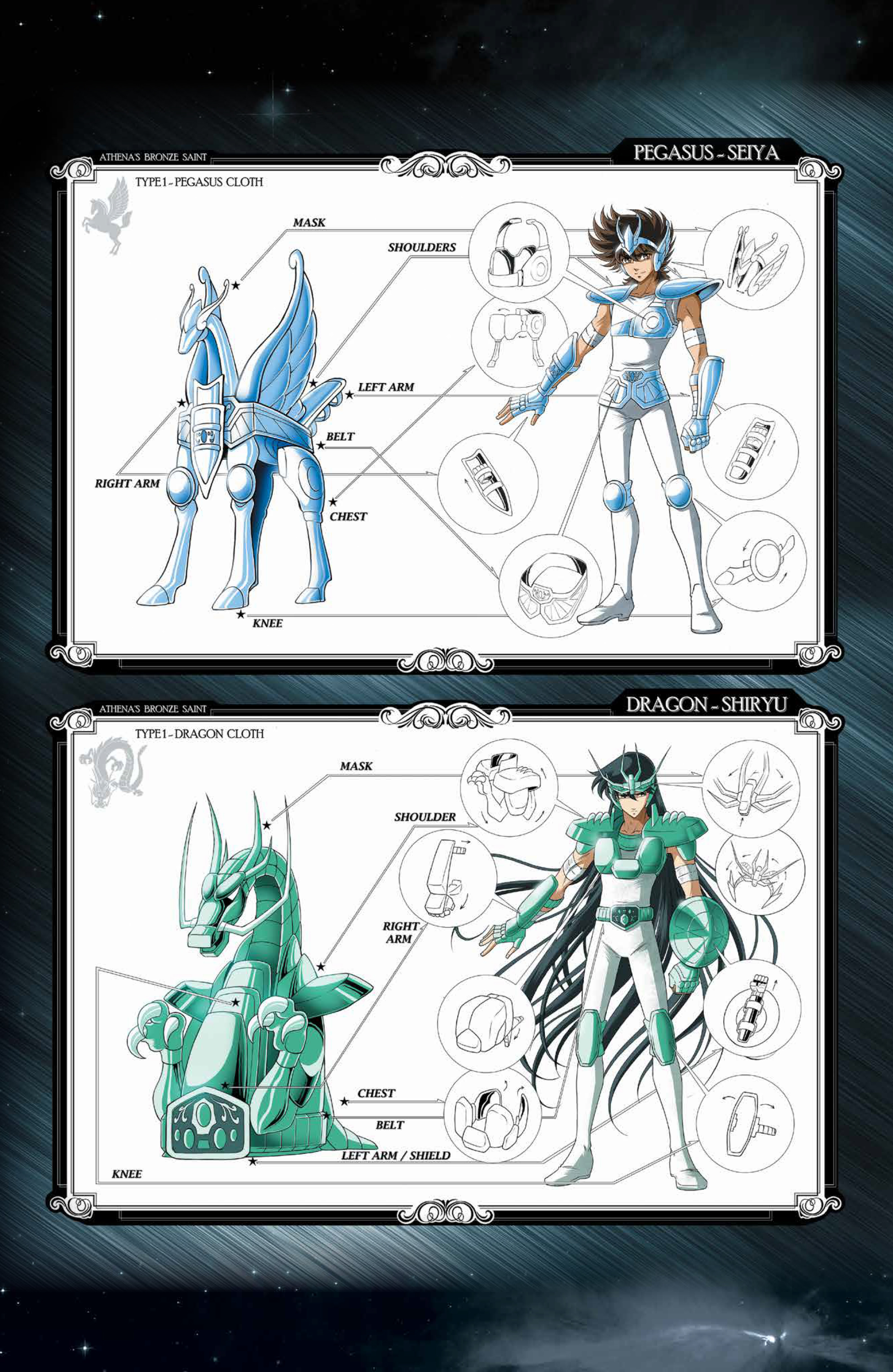 Given the chance, which Cloth would you most like to be?
A suit of armor? First of all, I find Master Kurumada's idea of creating cloths and giving them an object shape that allows them to "draw" the mythological animal from which they originate, and then to cover the body of the knight who is the guardian, absolutely incredible and fascinating. I have to admit that there are so many suits of armor, each more exceptional than the last, that it's hard to choose. I love the Gemini with the two-faced helmet or the Phoenix with the tails at the back. But if I had to keep just one - which is too difficult - I'd take the Pegasus armor in its first version, because it was when I first saw it that my passion for knights began.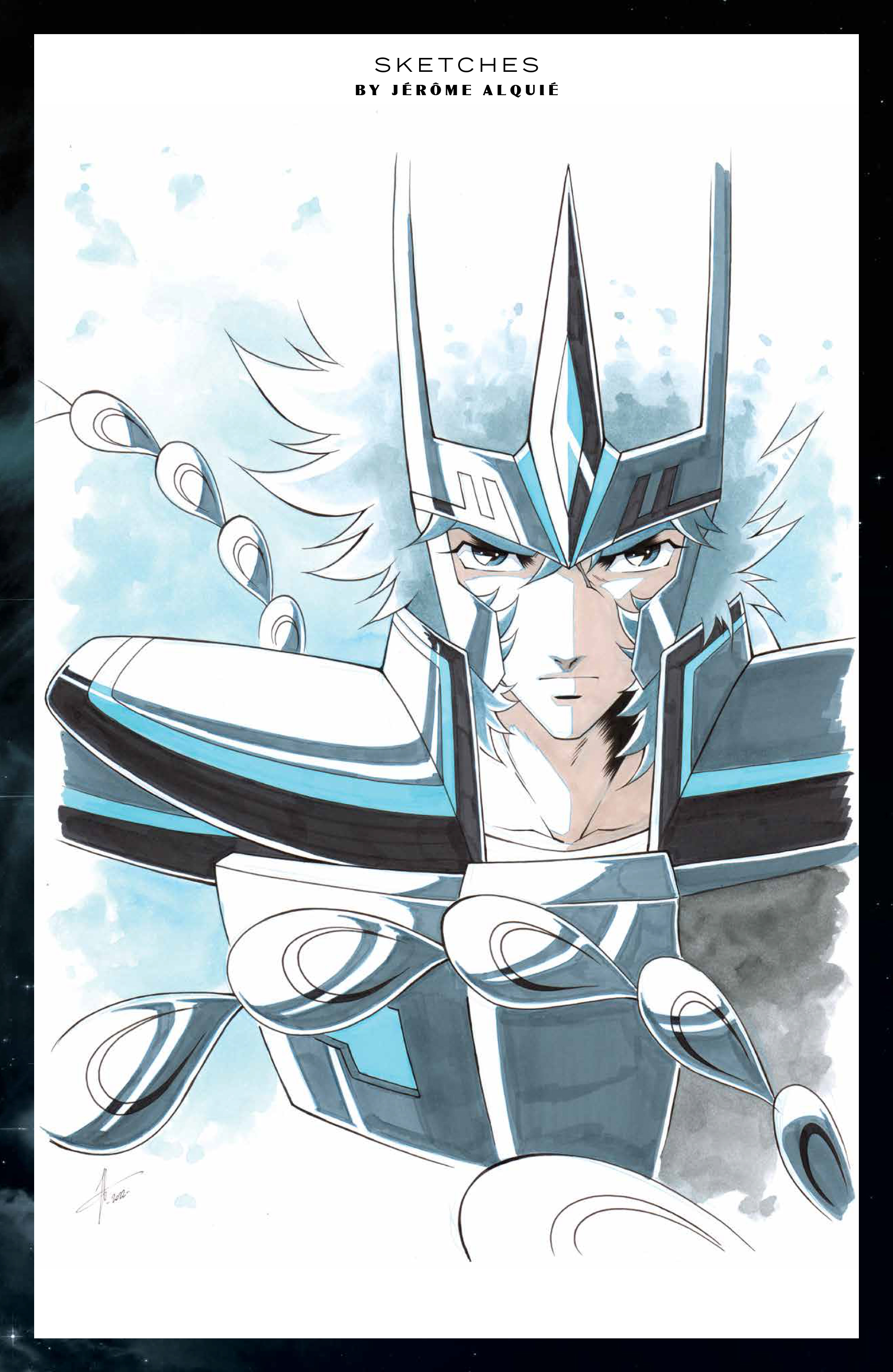 You've worked on Capitaine Harlock and now Saint Seiya: are there any other classics you'd like to work on in the future?
The list goes on and on! As a child of the 70s, I grew up with the cartoons of the 80s. Captain Harlock was already my playmate in the early 80s, but I think I was even more passionate at the time about the (already) mythological adventures of Ulysses 31. If I could work on that series, I'd be so happy. Then there are lots of others, like City Hunter and Dragon Ball Z. But I'm currently 200% on the Knights of the Zodiac, so... I have to admit that -- and this is more US-oriented than Japanese animation -- I'd love to do something official on two characters I really like, even if I'm not as knowledgeable as I am about the Knights: Darth Vader and Batman! I think I'd really like to see what these characters could look like in a comic done in my slightly "Japanese" style! Maybe one day...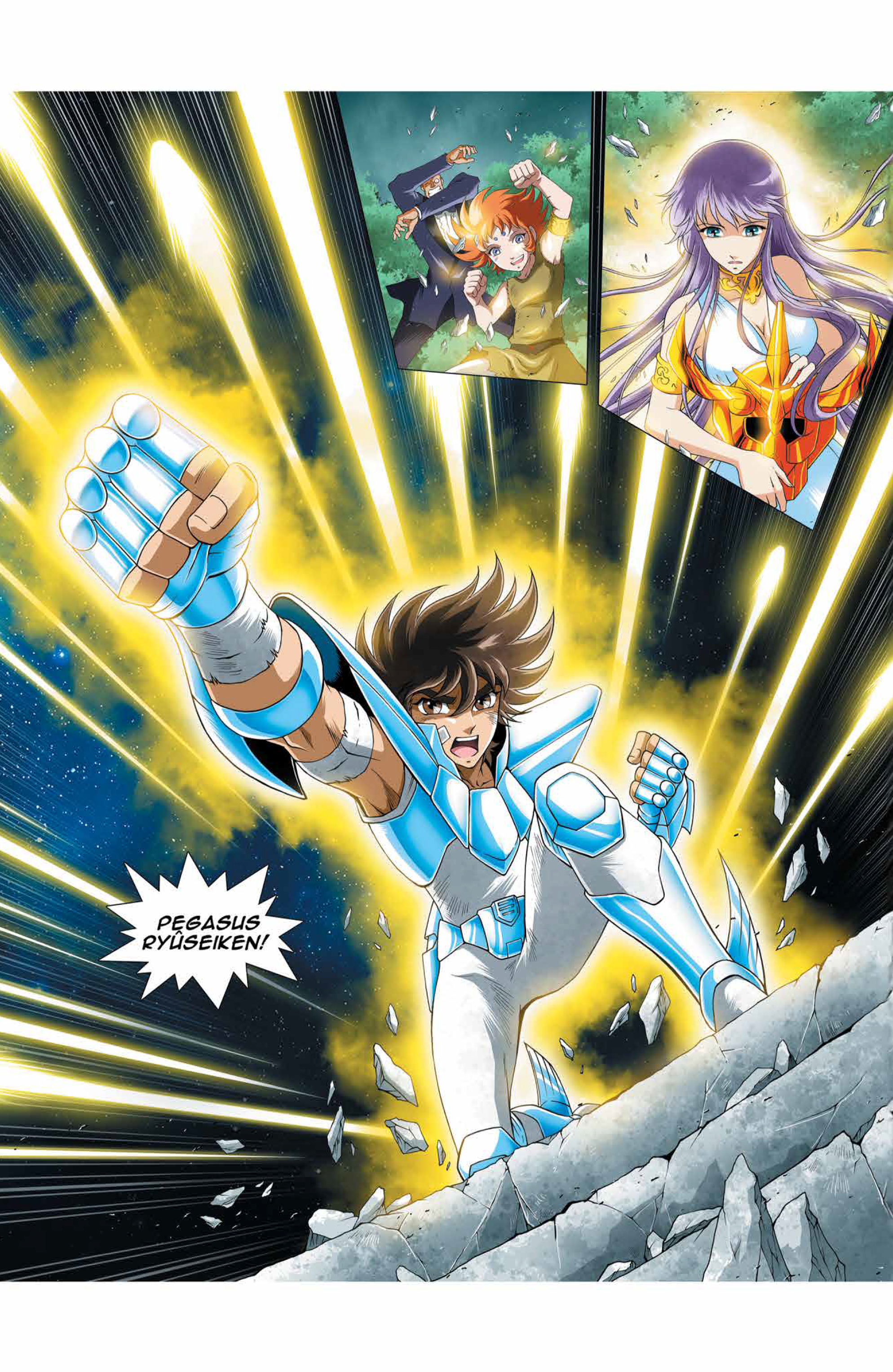 Be sure to pick up Saint Seiya Knights of the Zodiac Time Odyssey from your local comic shop on October 11th. Available to preorder now with PREVIEWSworld Pullbox.
You can find Jérome Alquié online on his Instagram.
Troy-Jeffrey Allen is the producer and co-host of PREVIEWSworld Weekly. His comics work includes MF DOOM: All Caps, Public Enemy's Apocalypse '91, Fight of the Century, the Harvey Award-nominated District Comics, and the Ringo Awards-nominated Magic Bullet.