FCBD23 Interview: The Best Comic Ever!
Mar 02, 2023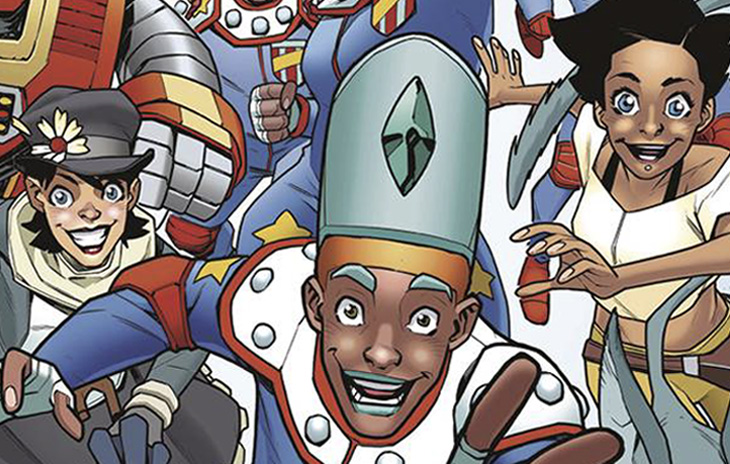 Give your summer some extra thrill-power in this collection of All Ages stories from the wildest comic in the universe: 2000 AD Regened! Featuring fan-favourite characters like Pandora Perfect, and starting points for new stories like Full Tilt Boogie, this issue is the perfect introduction to the incredible world of comics for rookie readers, or gateway to a whole new array of stories and characters for comic book readers looking for their next reading adventure!
We caught up with series writers Ramzee and Korinna Mei Veropoulou to learn more about what inspired their extraordinary characters, what we can expect from their upcoming titles, AND to rifle through some really fun rapid fire questions!
Check out the full interview below and be sure to head to your local comic shop on Saturday, May 6 to celebrate FCBD in all it's glory! To find a participating comic shop near you, use our FCBD Store Locator.
---
Free Comic Book Day (FCBD): Set up your title for those that might be new to your comic book: What will new readers need to know before diving into your Free Comic Book Day issue?
Ramzee : The Harlem Heroes are a really dope Aeroball team from Mega-City One.
FCBD: What are some of the core themes present in your book? What do you hope readers take away from your title?
Ramzee: I hope they chuckle at the one-liners and learn the importance of thinking outside the box.
Korinna Mei Veropoulo: Teamwork makes the dream work!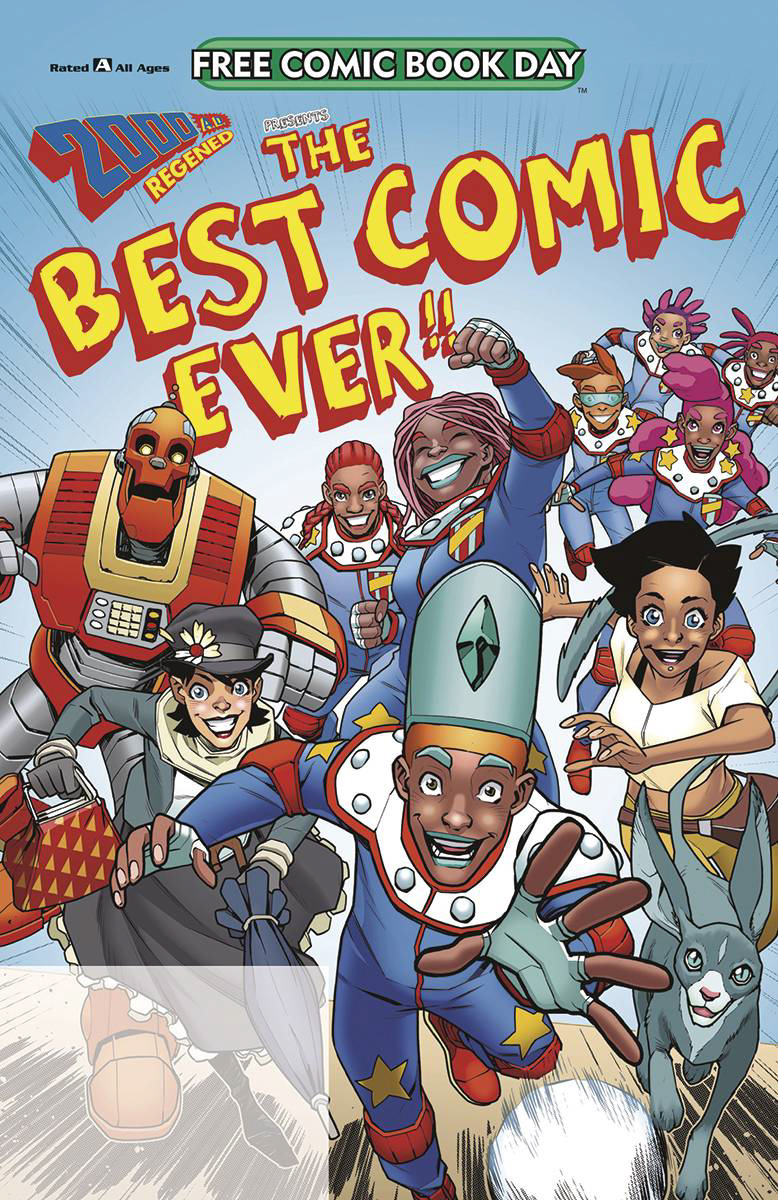 FCBD: What part of the book was most fun to write?
Ramzee: Coming up with all the different death traps. It's much more fun dreaming up a Squid Game than competing in one.

Korinna: Everyone's outfits and their goofy faces while they dodge death traps

FCBD: Can you share some of the inspiration behind certain characters, settings, etc.?
Ramzee: The manga books Haikyuu and Eyeshield 21 were HUGE inspos and character-wise Grace Jones for Gem, Little My for Tameka, Hilary Banks for Zora, Gyro Gearloose from Ducktales for Hugo, Lizzo for Kym and The Hanson Brothers from Slapshot for Kody and Javon.

Korinna: I always like to read Ron Wimberly's Prince of Cats and Don Rosa's Scrooge McDuck comics before doing art for the Harlem Heroes. I love combining slapstick comedy with action panels!Bernie Foxx is one of my many favourites, he's a cross between Bootsy Collins and a Nigerian uncle. Bonus fact: catch Ramzee and I making a guest appearance in the last panel of the comic 👀
FCBD: If you could meet your characters, what would you say to them?
Ramzee: "Welcome to London 2023! It's like Mega-City One but worse?"
Korinna: "Can I borrow one of your jet packs? For science"
FCBD:Looking to the future, is there anything you can tease about what's coming up for the title and its characters?
Ramzee: There's maybe a tournament arc on the horizon but the tea leaves sometimes get it wrong.

Korinna: Be prepared for some fun villains!
FCBD: Many newcomers will pick up comics for the first time on FCBD – what was the first comic you remember reading?
Ramzee: Red Rackham's Treasure by Hergé.

Korinna: Asterix and Obelix by Goscinny & Underzo.
FCBD: What is your favorite part about working in the comic book industry?
Ramzee: That I no longer have to keep boxes of my own indie comics under my bed!
Korinna: The friends I make along the way!
FCBD: Tell us why everyone should read comic books!
Ramzee:They're fun! They export you to fantastic worlds and introduce you to fascinating characters.
Korinna: There are ways to tell stories with comics that aren't possible in any other medium. It's storytelling with cool pictures, what's not to love?!
FCBD: Now, we have a series of rapid-fire questions for you! They're, ya know, mostly related to comics... Answer as quickly as you can and try not to over think it!
Do you listen to music while you're creating?
Ramzee: NOPE. I like things quiet when I am writing.
Korinna: Yes, always. My brain's gotta go FAST!
What's your favorite comic book genre?
Ramzee: Right now, I'm really into Josei mysteries.
Korinna: Sci fi comics and sports manga
Are you more productive in the morning or at night?
Ramzee: Anytime as long as I'm sugared up and caffeinated to the eyeballs.
Korinna: I work most efficiently in the morning but I get my best ideas at night.
Do you think you could survive in a zombie apocalypse?
Ramzee: NOPE. I'd be the first punk to die for sure.
Korinna: I'm stocking up on canned food and toilet paper as we speak.
Would you rather be invisible or have the ability to fly?
Ramzee: I'd rather be able to fly, I am already invisible *Siri plays My Chemical Romance*
Korinna: Fly, duh! Especially in this economy
If you were a comic book character, would you rather be the hero or the villain?
Ramzee: Neither! I'd be the protagonist in a slice of life manga. So chill, zero drama.
Korinna: Villain, because they have the best outfits.
What's your favorite comic book or graphic novel?
Ramzee: It's between 'Ghost World' by Daniel Clowes or 'Hunter x Hunter' by Yoshihiro Togashi.
Korinna: Akira by Katsuhiro Otomo
{FULLDETAIL-DEC220039}