FCBD 2023 Downloads
Jan 23, 2023
So, you want to promote FCBD? Good call! We like it, we support it, and we want to help!
To that end, here are some swanky tools you can use to promote -- logos, social graphics, and more! Tell your customers, tell your friends, heck! Even tell your dog!
---
Logo
No surprises here. It's our logo and you can put it on just about anything!
Social Media
Here's some stuff for your socials because friends don't let friends miss out on free comics!
Color Coded Age Rating Graphics
We used a color coded system to make it clear which age rating is associated with each book. Green for All Ages, Blue for Teen, and Red for Mature. Use these graphics to help spread awareness!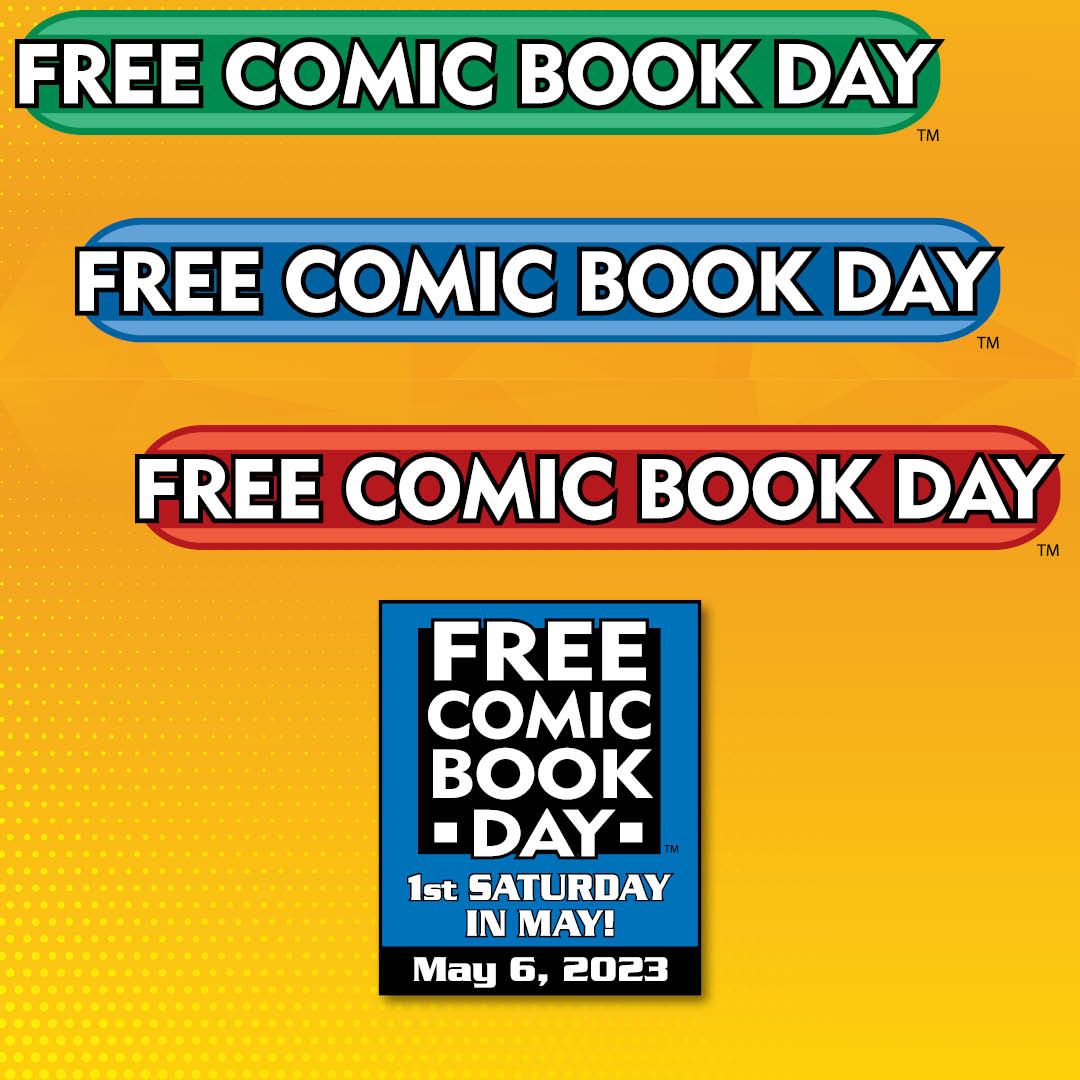 All Age Rating Graphics (1080 x 1080) - [Download]
All Age Rating Graphics, w/o logo (730 x 464) - [Download]