Interview: The Great Gatsby Modernized in AWA's 'Gatsby'
Sep 27, 2022
Interview by Troy-Jeffrey Allen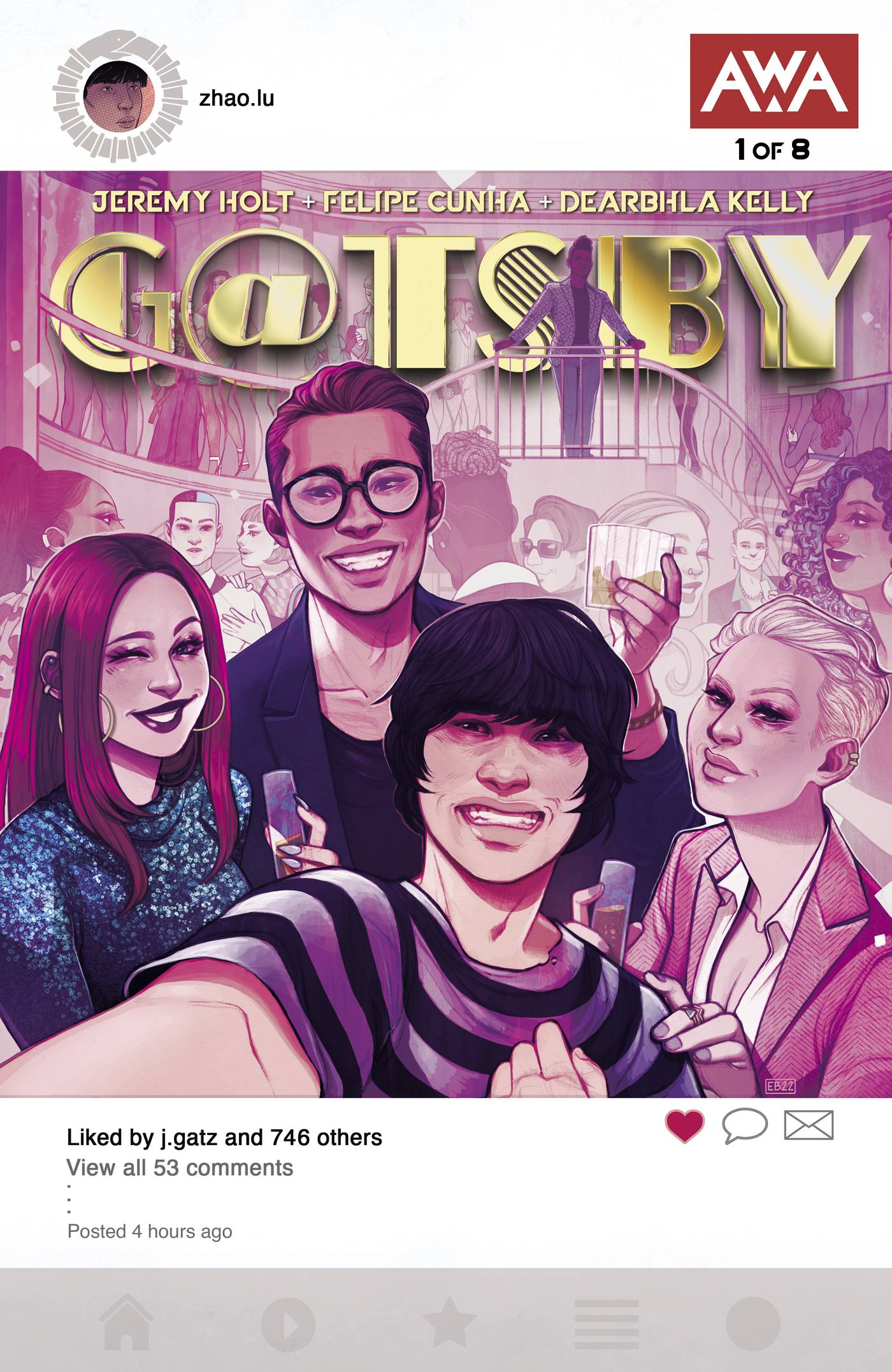 From Paul Newman to Leonardo DiCaprio to my high school literature class - in terms of popular culture, The Great Gatsby is very well-traveled. However, that does not mean there isn't room for a new, bolder take.
With AWA's Gatsby, writer Jeremy Holt and artist Felipe Cunha take F. Scott Fitzgerald's classic novel and spins it into an LGBTQ-tinged, multicultural thriller for the age of social media. How? Well, in the following interview, the creative duo tells us what to expect and what not to expect from their adaptation. Keep reading...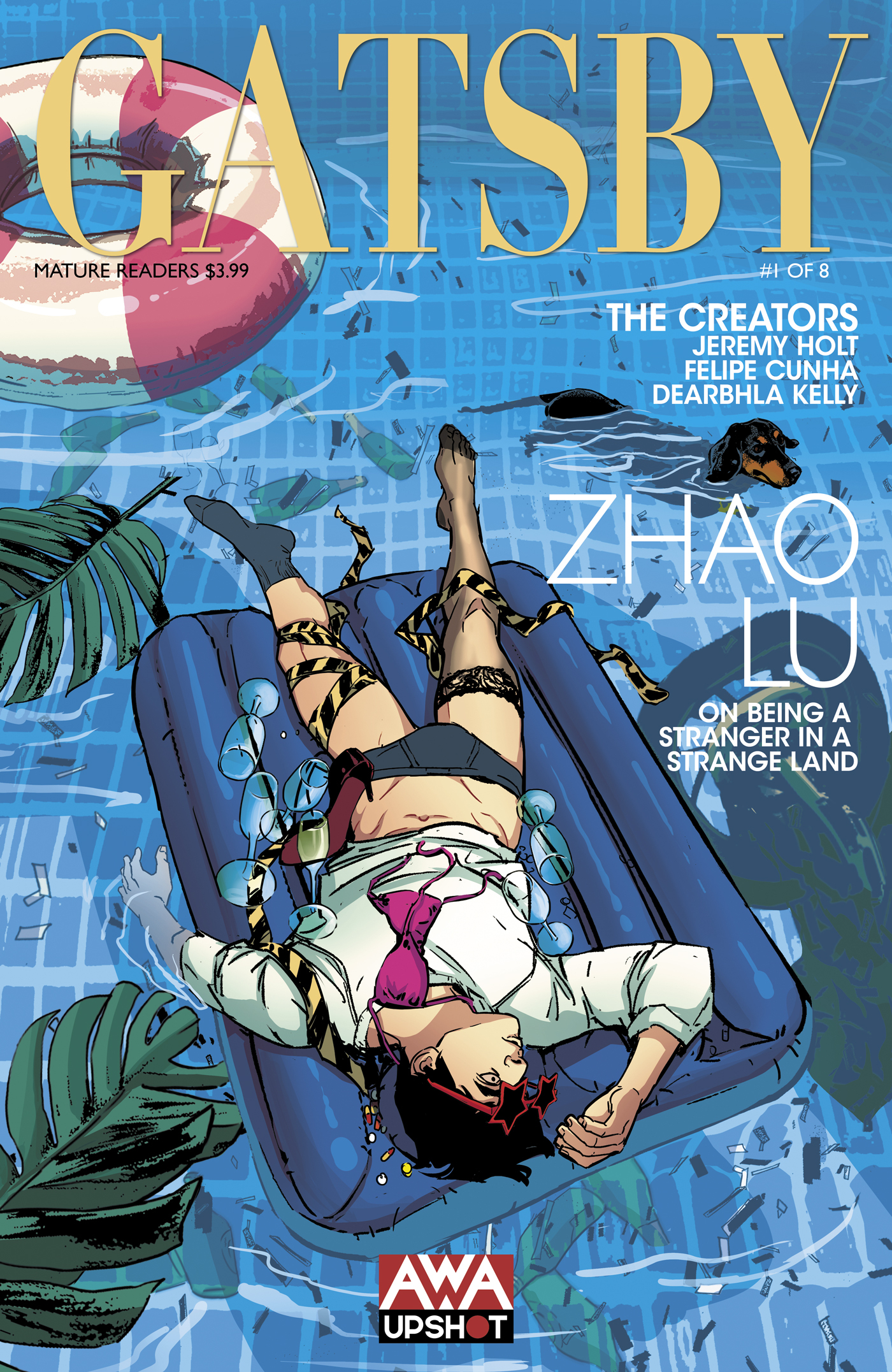 PREVIEWSworld: What made you want to retell the story of Gatsby?
Jeremy Holt: What made me want to retell this classic is after I read it for the first time in 2017. Even though it's almost a century old, its themes resonated with me. I saw this as a fun and interesting challenge to see what a 21st Century Gatsby would look and operate like, and more importantly how one might reinvent themselves in the age of the Internet.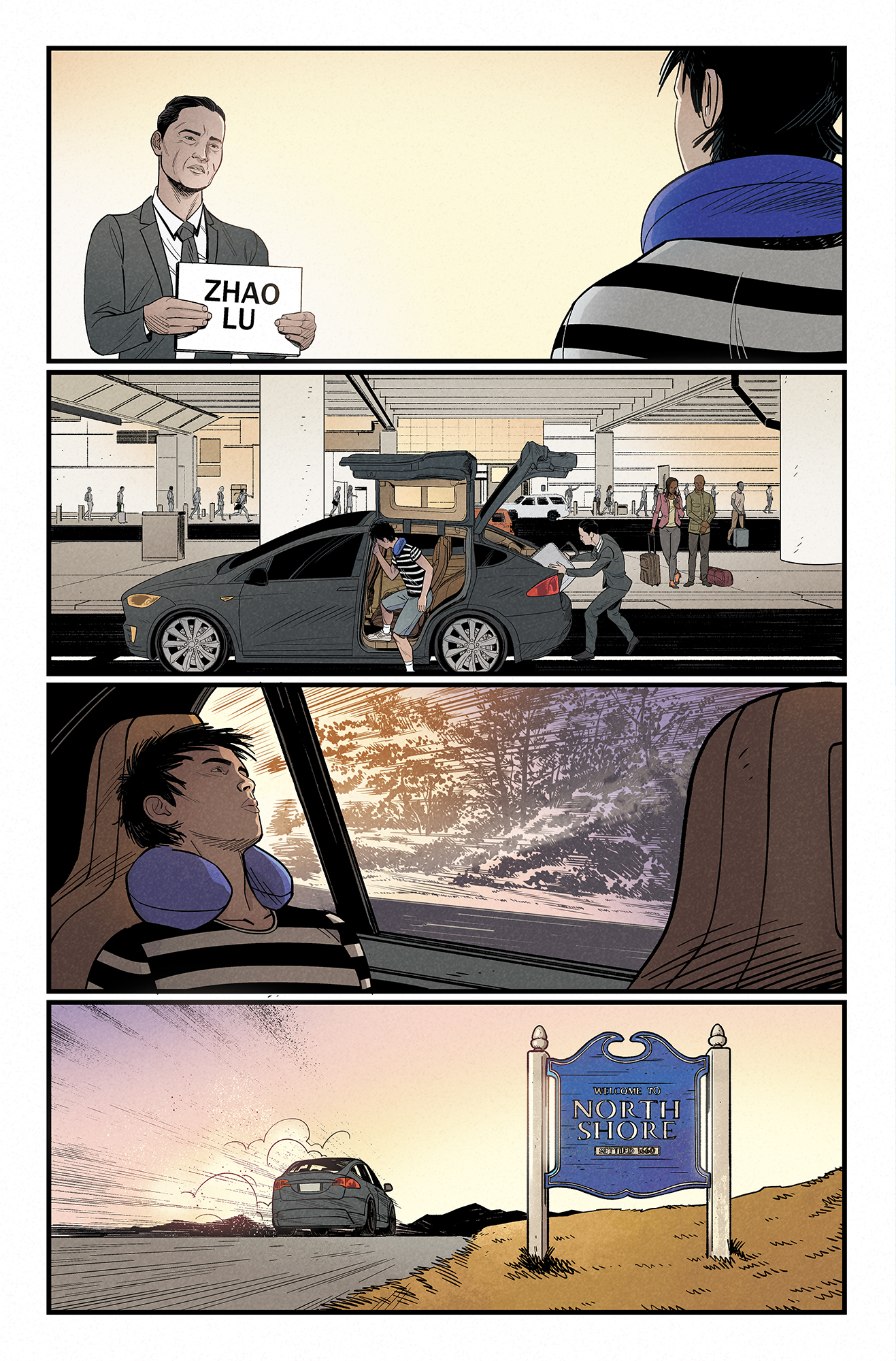 PREVIEWSworld: How did you both get involved with the project?
Jeremy Holt: I developed the pitch with Felipe back in 2018. He was at the top of my list of collaborators. We had worked together on a ten-page short that has yet to see the light of day, but I've watched him level up year after year. When it came time to look for an artist, I had no doubt that Felipe could draw the extensive detail required to bring this story to life on the page.
Felipe Cunha: As Jeremy said, we'd known each other for a while and Gatsby was the point of connection where we thought it was time to do something bigger together. Until then we'd only done a short story but kept in touch.
PREVIEWSworld: Tell us about Lu Zhao. Why do we follow him through the story?
Jeremy Holt: Lu Zhao is the Nick Carraway stand-in. He is the window into American opulence, a world that is completely foreign to Lu culturally. In many ways, he is a personal reflection of my lived experiences as a Third Culture Kid. Having lived in four different countries before I turned 18, as well as being an identical triplet adoptee, I've always felt like the outsider looking in. That was my impression of Carraway when reading the book, and I saw a great opportunity to contemporize Fitzgerald's timeless themes of power, societal class systems, love, and the American Dream.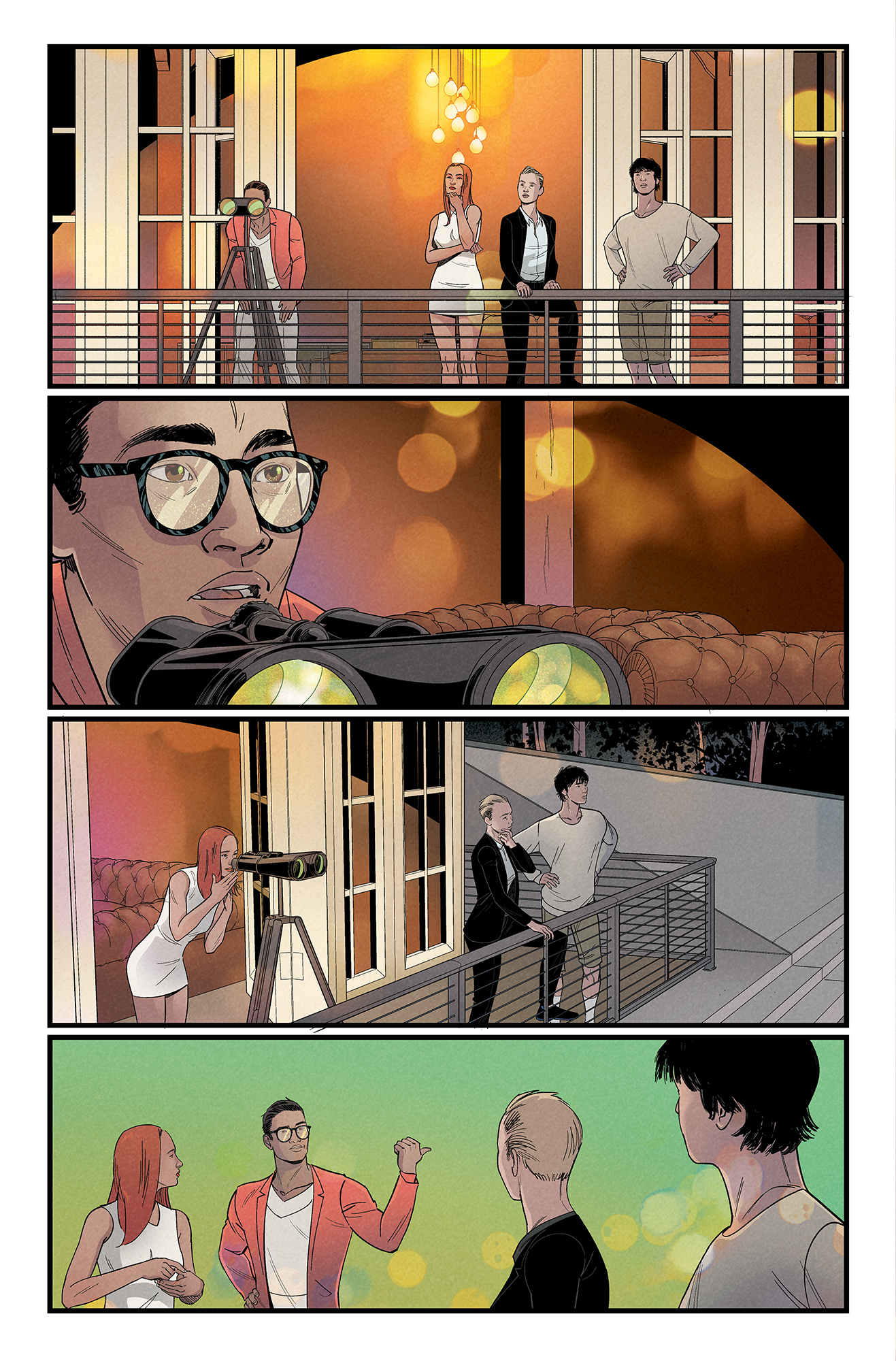 PREVIEWSworld: Visually, what inspiration are you taking from The Great Gatsby, if at all?
Jeremy Holt: I was less inspired by the visuals of Gatsby, mainly because music, fashion, interior design, and technology have greatly changed in the past 100 years. But I did try my best to evoke a profound sense of wonder within the Gatsby Estate. It was a lot of fun crafting a modern Wonderland with Felipe. I also planted various Easter eggs throughout the story, as my homage to the source material.
Felipe Cunha: My biggest inspiration taken from The Great Gatsby was from another adaptation which is Luhrman's 2013 movie. It's not the original material but it's closer to it than our take, and even then I tried to catch the vibe and the mood more than anything else because we're talking about a time period that's wildly different.
PREVIEWSworld: What's it like collaborating together?
Jeremy Holt: It's been an absolute blast. There is nothing Felipe can't draw. He enabled me to think as grand as my imagination would allow. I may have dreamed up the fantastic, but it's Felipe who made it a reality.
Felipe Cunha: Not to sound like I feel forced to return Jeremy's lovely words but I do find it just perfect. Their scripts are just the way I like it, efficient and to the point but most importantly chock-full of visual reference links. This is a very modern and fashionably hip retelling of this story and while I'm handling the visuals it's Jeremy who has the sharpest fashion sense out of the two, I wouldn't know where to start with a lot of the needed references so it's nice to have it provided to me. And last but not least, it's a rich and fun world we got to create together and it's been just amazing. I cared about these characters even before I drew anything.
Plus Dearbhla Kelly and Adam Wollet made sure we looked the best we could with their respective handling of colors and letters, I just find it to be the best team all the way through.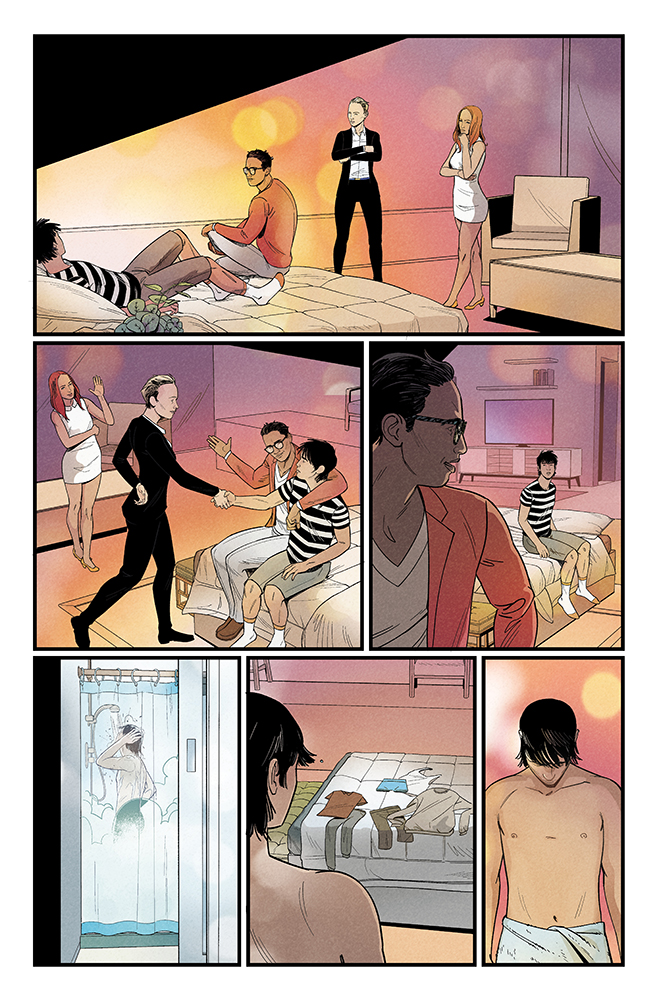 PREVIEWSworld: Looking forward, what can readers expect from GATSBY?
Jeremy Holt: If I've done my job, readers can expect the unexpected from this reimagined adaptation. I hope the pre-existing fans will not only embrace my and Felipe's take, but also enjoy what we've crafted.
Felipe Cunha: It's a story full of twists and turns and Lu Zhao is our guide, our connection to that world that seems so outrageous but that it does exist. It's a first-person look into it that makes for a unique experience.
PREVIEWSworld: In terms of audience, who is this book for?
Jeremy Holt: This book is geared towards fans of the novel, coming-of-age stories, POC and queer narratives, and solid dramatic thrillers.
Felipe Cunha: The source material was done in a very far away era and we brought it to our own, reimagined it to portray the richness of it so it's for everyone looking for an engaging story but with a familiar origin.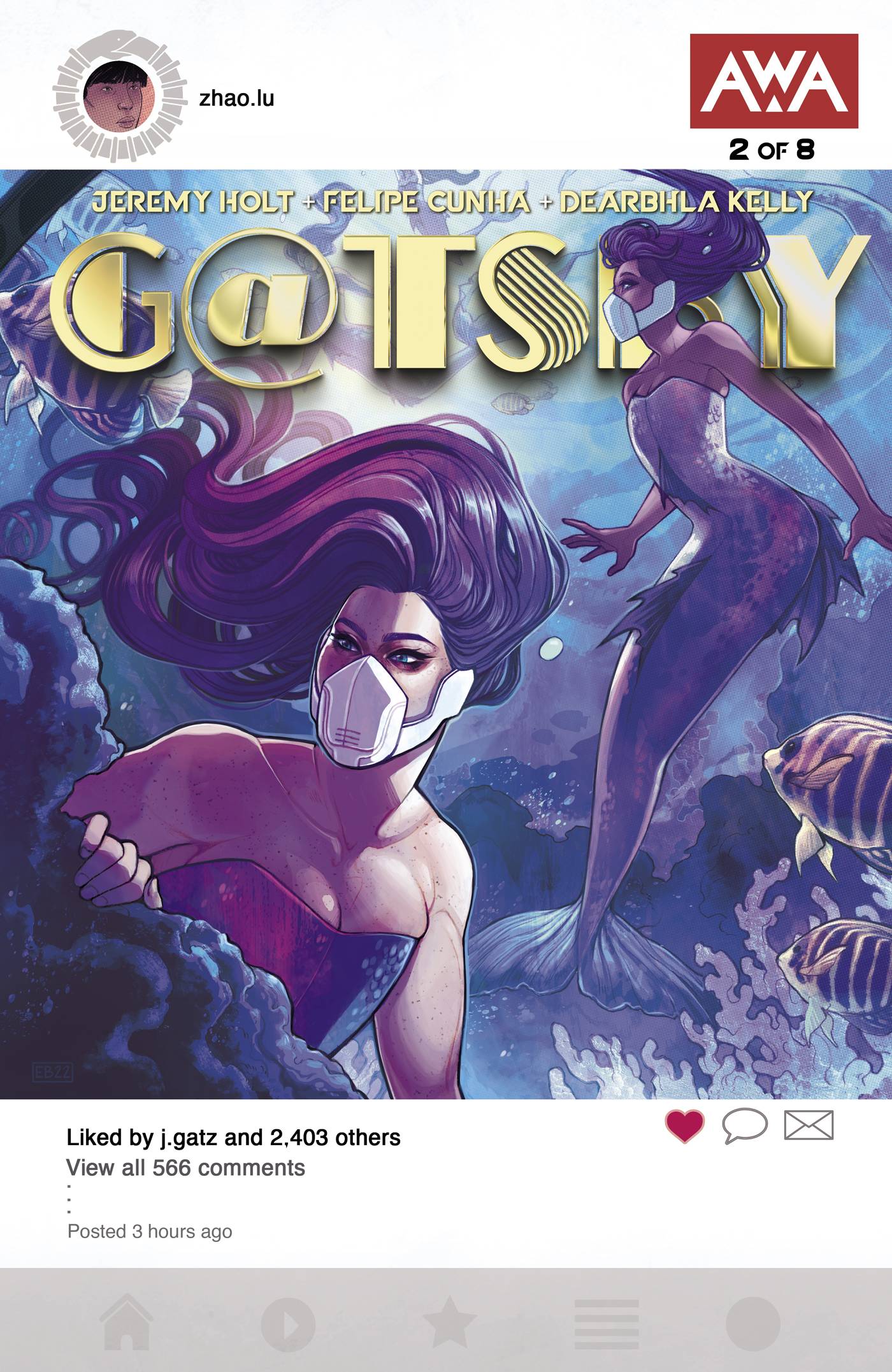 Gatsby is available on November 2, 2022, at comic shops from AWA Studios. Reserve your copy with PREVIEWSworld Pullbox.
Keep an eye on PREVIEWSworld.com's Twitter, Facebook, YouTube, or Instagram for more artist spotlights!
INVALID ITEM
INVALID ITEM
INVALID ITEM
********
Troy-Jeffrey Allen is the producer and co-host of PREVIEWSworld Weekly. His comics work includes MF DOOM: All Caps, Public Enemy's Apocalpyse '91, Fight of the Century, the Harvey Award-nominated District Comics, and the Ringo Award-nominated Magic Bullet.