Thank You for Celebrating FCBD 2022!
May 19, 2022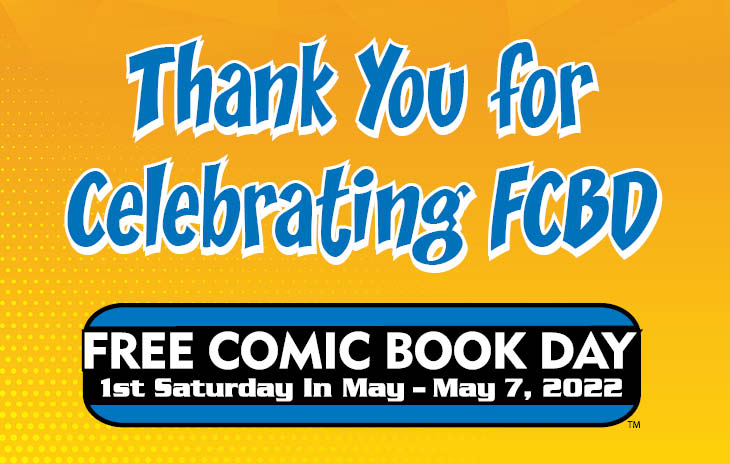 Another great FCBD is in the books! We want to thank everyone who makes FCBD such an amazing event each year: our publishing partners, retailers and comic book shops, and, of course, the fans! You guys are want make the event so fun and memorable year-in and year-out.
We'll see you guys next year for another awesome FCBD, but in the meantime, let's enjoy some pics from this year's event!
Keep an eye on the FCBD Facebook and Twitter for information regarding FCBD 2023!