FCBD22 Interview: Outer Space and Ancient Civilizations Collide in Primos
Mar 09, 2022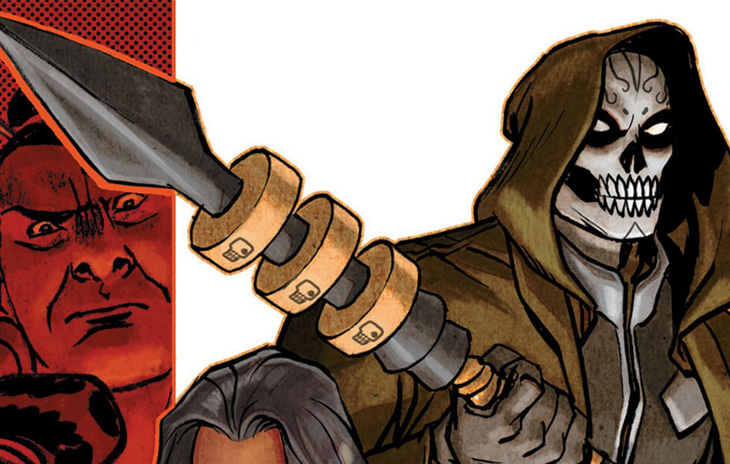 The ultimate Latinx heroes for the 21st Century are here! Centuries ago, two Mayan brothers constructed a spacecraft that sent them hurtling into outer space. Returned to Earth only to find their culture and civilization destroyed, one of the brothers vows revenge and seeks to decimate the planet with intergalactic technology gathered on his travels. To prevent this, his sibling creates a contingency plan that activates the world's protectors – three descendants of their own family who have been granted great power. Now, the fate of the universe lies in the hands of three cousins scattered throughout Central and North America who have never even met.
We caught up with series creator Al Madrigal to learn more about what inspired their extraordinary characters, what to expect next in the series, AND to rifle through some really fun rapid fire questions!
Check out the full interview below and be sure to head to your local comic shop on Saturday, May 7 to celebrate FCBD in all it's glory! To find a participating comic shop near you, use our FCBD Store Locator.
---
Free Comic Book Day (FCBD): Set up your title for those that might be new to your comic book: What will new readers need to know before diving into your Free Comic Book Day issue?
Al Madrigal: Primos answers a bunch of super cool questions. What if aliens did help build the pyramids and the ship to send the Mayans to space? And what if those same Mayans left their thriving community and came back to find the current state of their people in the year 2022? Also, what if you and your distant relatives all in the same family tree found out you had super powers? And... the powers got more amplified when you're all together?
FCBD: What are some of the core themes present in your book? What do you hope readers take away from your title?
Al: Primos is all about family and the power of working together towards a common goal and abandoning your individual pursuits in favor of something bigger than yourself.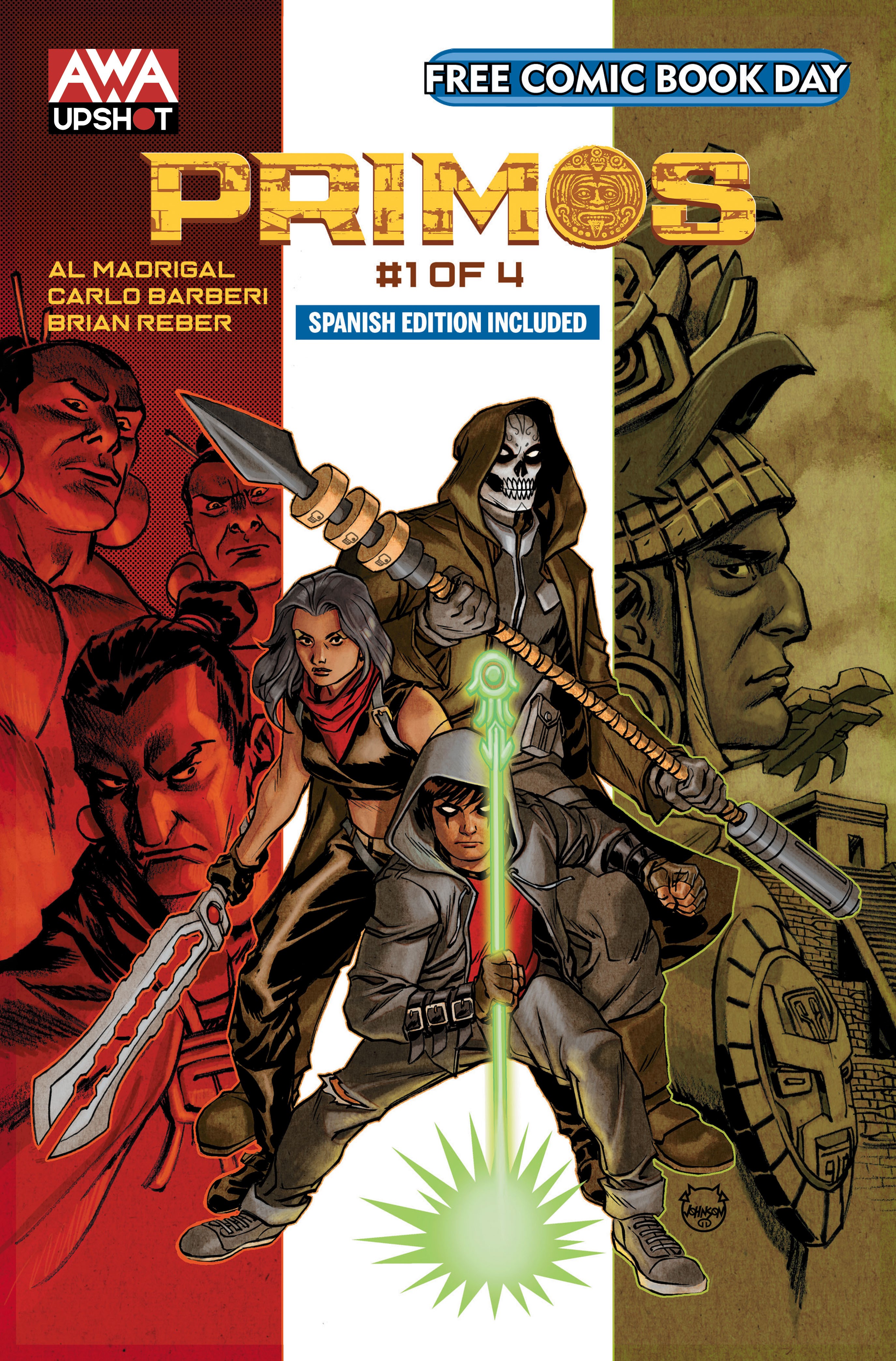 FCBD: What part of the book was most fun to write/draw?
Al:There were a couple different things that were exciting to me when it came to this writing process. Stumbling upon K'inich Janaab' Pakal who ruled from 603-683 and was in power because they believed him to be a direct descendant of the First Mother and connecting him and that lineage to a modern day Boyle Heights teenager. The other thing I loved doing is finding moments for comedy, especially when we get introduced to Javier's brother in future issues.
FCBD: Can you share some of the inspiration behind certain characters, settings, etc.?
Al: Primos allows us to show various states of Mexicans in Mexico and the United States from Gina, who's an activist on the border in El Paso, Texas to Ricky who's in Los Angeles and more disconnected from his Mexican heritage.
FCBD: If you could meet your characters, what would you say to them?
Al: Get your sh*t together and hurry up. Whether you like it or not, the fate of the world depends on you.
FCBD: Looking to the future, is there anything you can tease about what's coming up for the title and its characters?
Al: Yes. There are a lot more Primos out there than just these three.
FCBD: Let's pivot a little bit here to talk about your personal experience with comics. Many newcomers will pick up comics for the first time on FCBD – what was the first comic you remember reading?
Al: The West Coast Avengers in the mid 80's.
FCBD: What is your favorite part about working in the comic book industry?
Al:Collaborating with amazing artists, friends, and colorists. Carlo Barberi, Mike Deodato Jr., Brian Reber, Felipe Flores, Travis Coles, and Axel Alonso and his team at AWA have been incredible. It's very much a group effort. Carlo and Mike Deodato are geniuses.
FCBD: Tell us why everyone should read comic books!
Al: Comic book writers and artists are able to take you on an action-packed journey that you can't see in most other mediums unless you're a $250 million Marvel movie of course.
FCBD: Now, we have a series of rapid-fire questions for you! They're, ya know, mostly related to comics... Answer as quickly as you can and try not to over think it!
Do you listen to music while you're creating?
Al: Nope. I have horrible ADHD. I can barely create while I create.
What's your favorite comic book genre?
Al: I like the dark stuff.
Are you more productive in the morning or at night?
Al:Hands down in the morning.
Do you think you could survive in a zombie apocalypse?
Al: Absolutely! (My wife heard me say this and strongly disagrees.)
Would you rather be invisible or have the ability to fly?
Al:Invisible. Easy. Allows you to do so much more.
If you were a comic book character, would you rather be the hero or the villain?
Al: Hero
What's your favorite comic book or graphic novel?
Al:There are so many. I loved Scalped, The Manhattan Projects, The Walking Dead
{FULLDETAIL-JAN220002}