#FindYourStory in the Streets of Mega-City One
Jul 30, 2021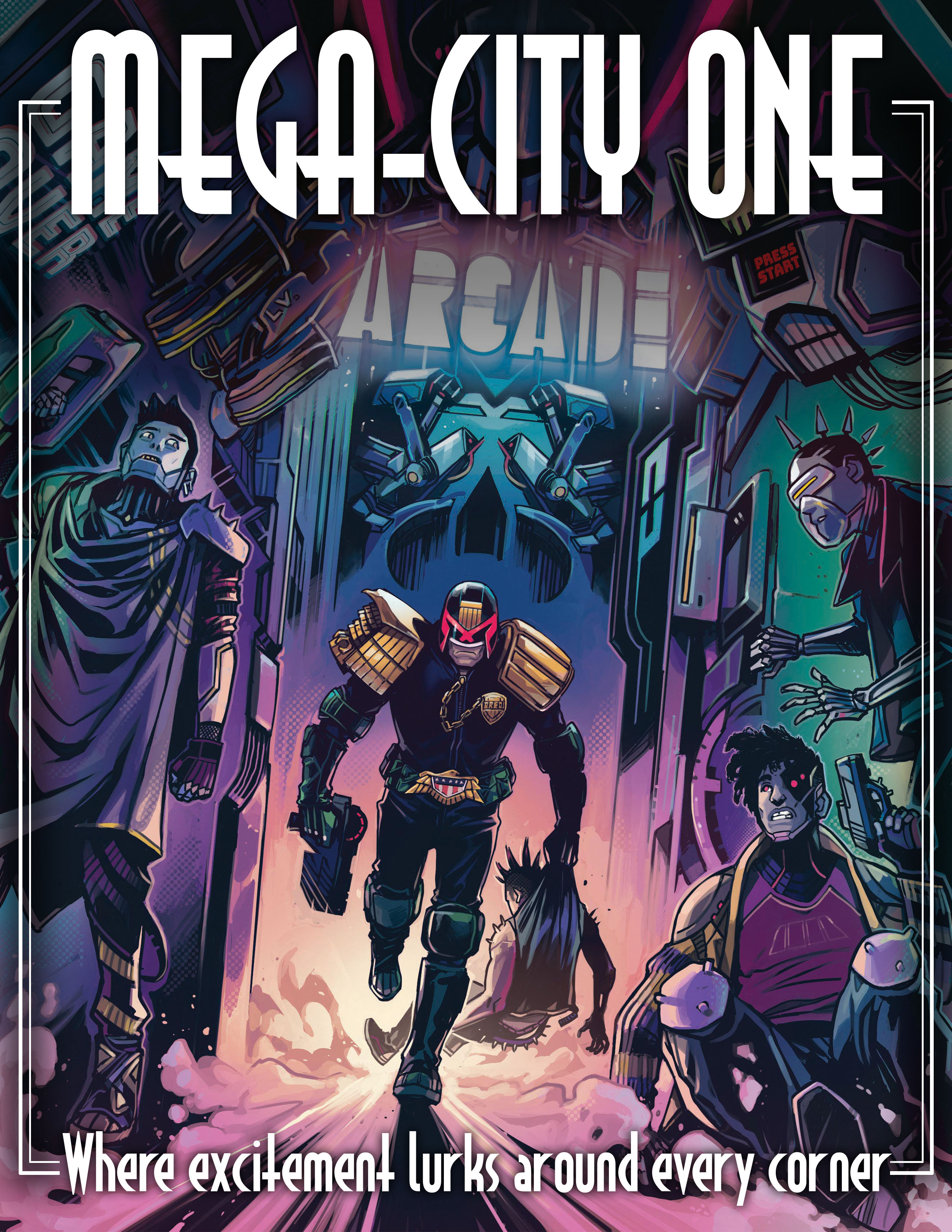 Click the image to download the full size poster
---
What's a civilization without law enforcement? Nothing but anarchy and chaos, that's what! Fortunately, Mega-City One operates under the watchful eye of Judge Dredd, wrangling criminals, ne'er-do-wells, and those up to no good! Now, in Rebellion's All-Star Judge Dredd, you can explore the past and shocking present of the iconic lawman of the future! Witness the birth of the world of Judge Dredd in an incendiary preview of the upcoming prequel graphic novel: Dreadnoughts. Then, fan-favorite Judge Hershey travels to the ends of the earth to dispense her own brand of justice in the long-anticipated blockbuster spin-off, Hershey: Disease.
On FCBD, explore Mega-City One, where excitement lurks around every corner and justice never goes unserved.
Head to your local comic shop on Saturday, August 14 for FCBD and #FindYourStory in the streets of Mega-City One! Until then, enjoy this exclusively designed poster!