#FindYourStory in a Powerful Uprising
Jul 29, 2021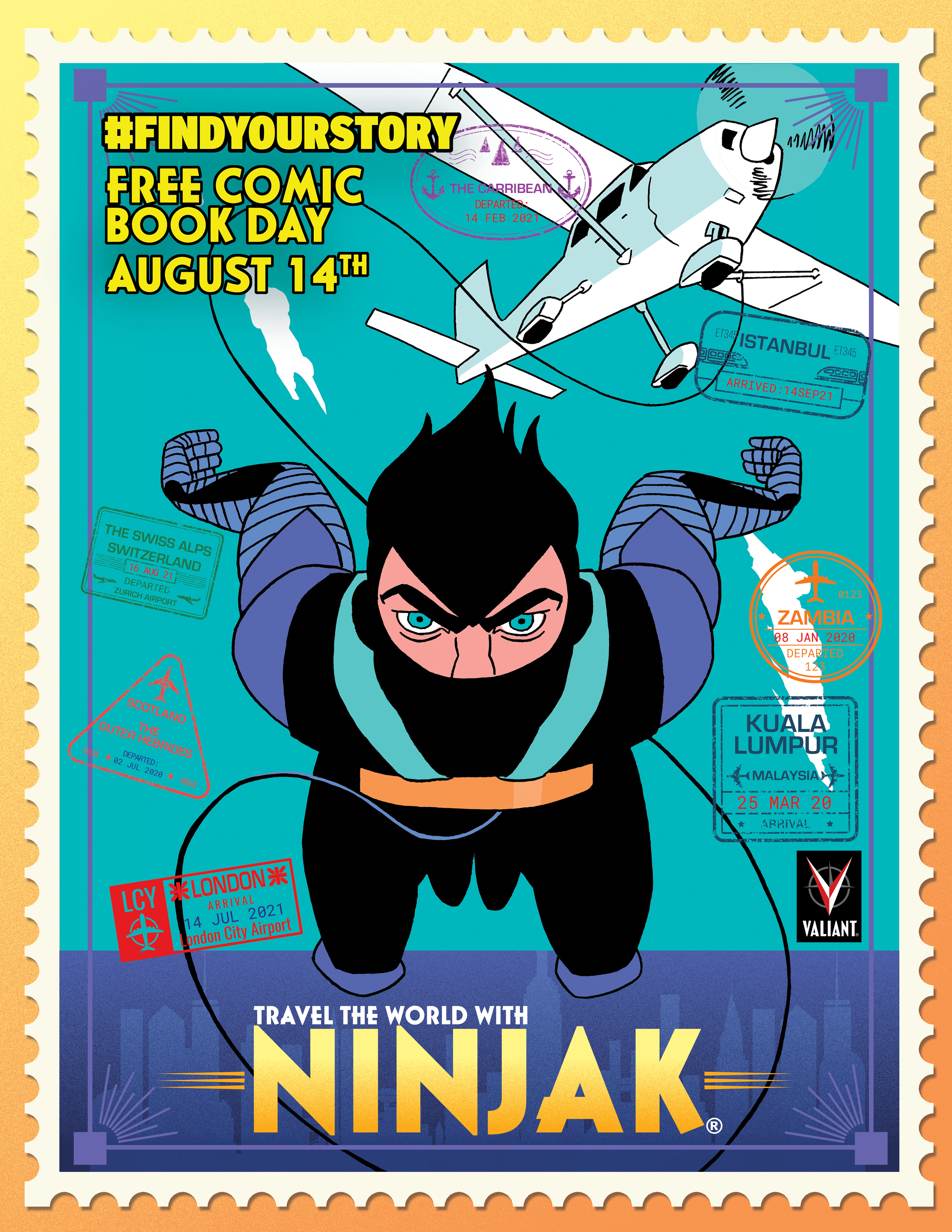 Click the image to download the full size poster
---
Can you feel it? The status quo is cracking and an uprising is beginning to take hold. Valiant Entertainment is overthrowing the norm with new titles, new creators, and new takes on Valiant's most iconic characters, all in the pages of their FCBD title, Valiant Uprising! The FCBD Valiant Uprising is all about originality, with new tales and takes featuring X-O Manowar, The Harbinger, Ninjak, and Shadowman! In all-new X-O Manowar story provides the perfect jumping on point for new readers, as the flagship character prepares to "Upgrade the World!" Then, get a special advance preview of THE HARBINGER #1, which promises to take Valiant's psiot rebel in a vivid new direction! Plus, find out how the world's greatest spy responds to being unmasked, hunted, and trapped in a first look at NINJAK #1. Finally, get a sneak peek of what's to come when Shadowman finally returns!
Find adventure going aginst the grain! It's out with the old and in with the new on FCBD21 with Valiant Uprising!
Head to your local comic shop on Saturday, August 14 for FCBD and #FindYourStory in a powerful uprising! Until then, enjoy this exclusively designed poster!