#FindYourStory at the Edge of Reason
Jul 14, 2021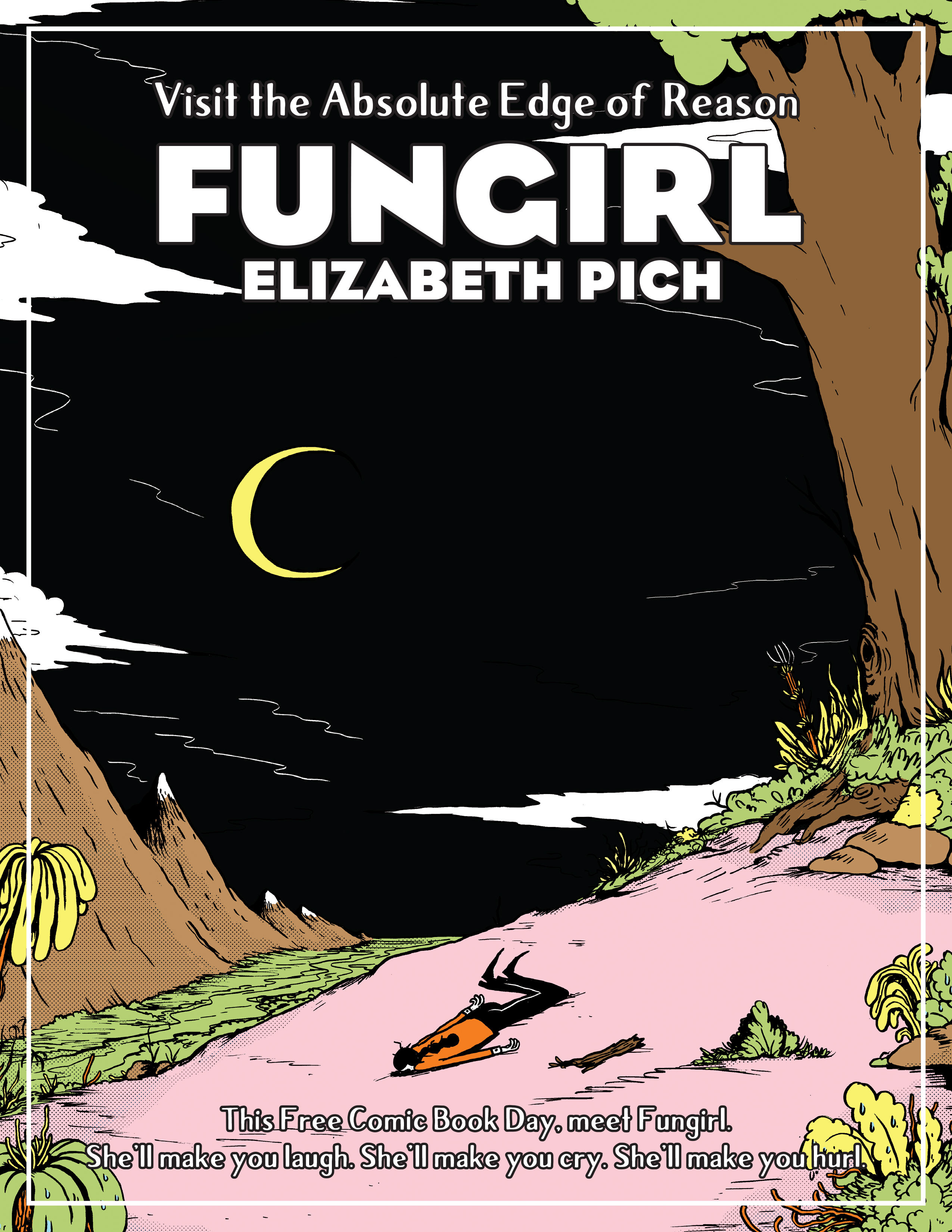 Click the image to download the full size poster
---
Ahhh, yes. The suburbs! If you think this is a terribly boring place to be, then you obviously haven't met Fungirl yet. She has an impressive knack for turning the mundane in mayhem. Join her on her exploits! Oddities like demolishing the patriarchy while nearly burning down the house (literally), showing teenagers skateboard tricks, and scheming a job at the funeral home. Also something about a llama? Chaos reigns supreme.
Visit the absolute edge of reason on FCBD 2021 with Fungirl from Silver Sprocket. It's a great place to be! A hot mess, and completely ridiculous, but great nonetheless!
Head to your local comic shop on Saturday, August 14 for FCBD and #FindYourStory with Fungirl! Well... she'll help you look, but we can't promise she won't get distracted. Anyway... Until then, enjoy this exclusively designed poster!