#FindYourStory with Captain Harlock in Megalopolis
Jul 12, 2021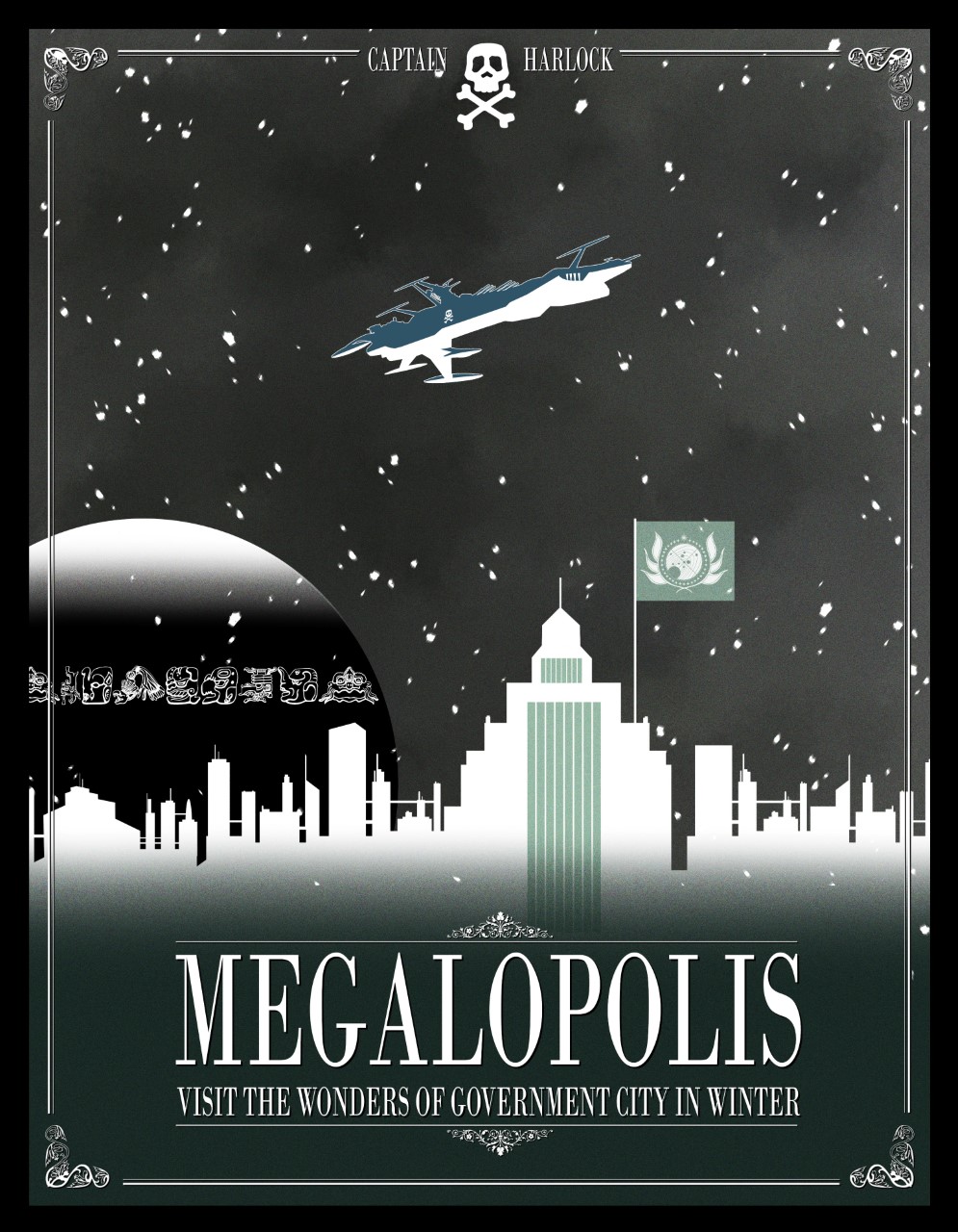 Click the image to download the full size poster
---
The super-sized, autonomous city of Megalopolis is beautiful in the winter. It's even more beautiful when it's not under attack. Unfortunately, "under attack" is exactly the state Megalopolis is in in ABLAZE's FCBD 2021 title, Space Pirate: Captain Harlock. Planet Earth is threatened by an invasion from the Sylvidres and despite being banished as a pirate, Captain Harlock won't give up trying to save the world.
Visit the amazing world of Megalopolis on #FCBD21 to explore it's beauty, grandeur, and to see if Captain Harlock can, ahem, manage to keep it's destruction at bay. We're reeeeally hoping so on that last one...
Head to your local comic shop on Saturday, August 14 for FCBD and #FindYourStory in Megalopolis! Until then, enjoy this exclusively designed poster!