The 2020 Quarantine is Causing A Trading Card Boom!
Dec 21, 2020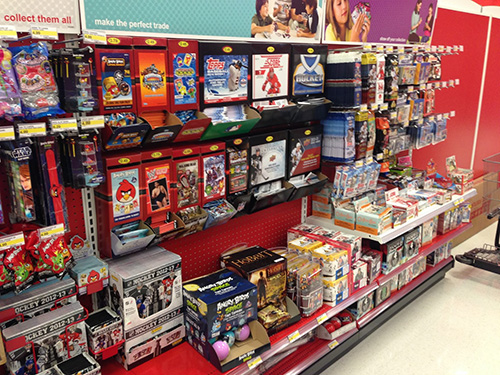 With people largely at home since March, card collecting has seen a huge boom in both perception and prices. But while sports cards have gotten the majority of the attention, it may be the non-sports card segment that has seen the biggest overall jump in interest — and it could be primed to continue its climb.
"During the pandemic, trading cards have become a top choice for disposable income," says Alan Narz, owner of Big League Cards in Casselberry, FL. "As people have moved to sports cards, boxes that used to be $100 are now $500." This increase in demand for sports cards, Narz believes, has partly fueled the interest in non-sports cards. "We see a lot of people who used to collect sports cards are collecting Star Wars cards, for example, and they still get the thrill of the chase. You could get a Harrison Ford autograph that's worth more than a Mickey Mantle autograph."
Thomas Fish, owner of Blowout Cards and one of the world's largest card dealers, concurs. "Sports cards have experienced a growth that we've never seen before," Fish points out. "People love the pack opening experience. With sports cards being as expensive as they are, if people have a chance to open packs and get an autograph or relic or sketch card of an entertainment icon, why not?"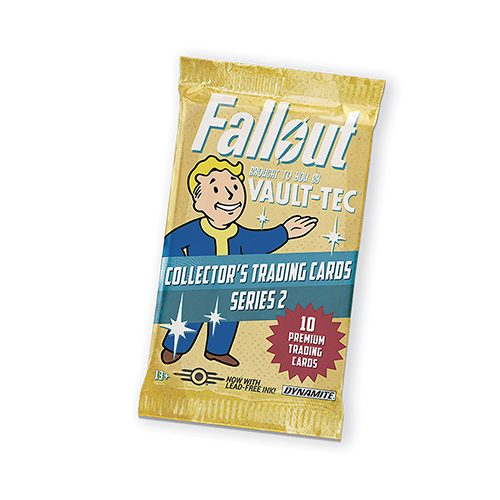 Chasing big hits is no new wrinkle for non-sports cards. Many of the most popular 1990s sets featured "chase cards," such as holograms or foil cards. The money behind the chase cards, though, has certainly taken off recently. In November, a 1/1 dual autograph of Billy Dee Williams and Harrison Ford from the 2020 Topps Star Wars Stellar product sold for $4,995. Compare that price to a recent sale of a 1/1 2020 Topps Sterling Mike Trout autograph and relic patch for $3,150 and it's easy to see why collectors are flocking to non-sports products to search for big hits. Fish adds that age of the subjects is a factor as well. "David Prowse, who played Darth Vader, passed away recently. We have a lot of cast members getting older and you won't be able to get autographed cards of some of these entertainment icons for much longer."
But it's not just the chase that draws collectors to non-sports cards. The franchises represented in non-sports cards pull in people from a wide variety of backgrounds. Narz says he sees regular customers now coming in with their spouses or children; though they were never interested in any major sport, they do like things like Star Wars and Garbage Pail Kids. Just two years ago, Big League's non-sports card sales, not including trading card games like Pokémon, effectively made up 0% of Narz's sales. "They were something we'd keep a little of in the back in case anyone asked for it," Narz explains. "Then more and more people kept asking for it and I realized there was something going on with the market." Last year, Narz estimates his non-sports cards made up about 5% of his sales; this year, he says that number is closer to 10%.
Though Narz has been in the business long enough to recognize a trend — his shop has been in the same location since 1992 — you may be tempted to dismiss his anecdotes as a coincidence based on his geography. After all, Big League is in a suburb just north of Orlando, home to theme parks that operate as real-life hubs for many of the franchises represented on cards. But Fish, who sells on a more national scale, has seen the same trends.
"We are seeing a tremendous uptick in the volume of sales for entertainment non-sports cards," Fish tells me. "The demand for entertainment is definitely significant and we're seeing it across the board. People are gravitating toward trading cards of all kinds. Trading cards are bringing people a sense of good natured and safe fun."
Despite the huge gains seen industry-wide, many people, including Narz, see the non-sports segment prepared to take off to much greater heights in the near future. "Group breakers are just starting to get into it, but for now they're mostly targeting the high-end stuff," notes Narz. "The market hasn't evolved yet to where people know what the rookie cards of key characters are."
Recognizing that customers interested in non-sports properties represent a huge untapped potential, Narz says that "there are a lot of Star Wars fans, comics fans, and so on who don't know where to buy the cards. Walmart gets them, but they sell out quickly and they don't get hobby boxes. Part of my job is figuring out how to communicate that we have these cards." Once customers know where to find the cards, Narz feels that the products really sell themselves.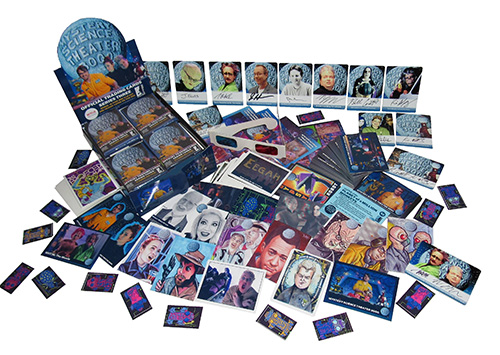 "A lot of people who collect non-sports cards are passionate about the franchise, about the property. In sports cards you have team collectors or player collectors, but if you're a Star Wars fan, you love all of Star Wars," points out Fish. This general familiarity with — and appreciation of — a franchise makes selling non-sports cards an easy decision for shop owners. Fish believes that diversifying is always important in order to bring as many potential collectors into your store as possible. Non-sports cards are "evergreen" and "stand the test of time," according to Fish. Narz agrees. "After all," he muses, "are more people familiar with Mickey Mantle or Spider-Man?"