Free Comic Book Day Shines In Times Square
Apr 29, 2019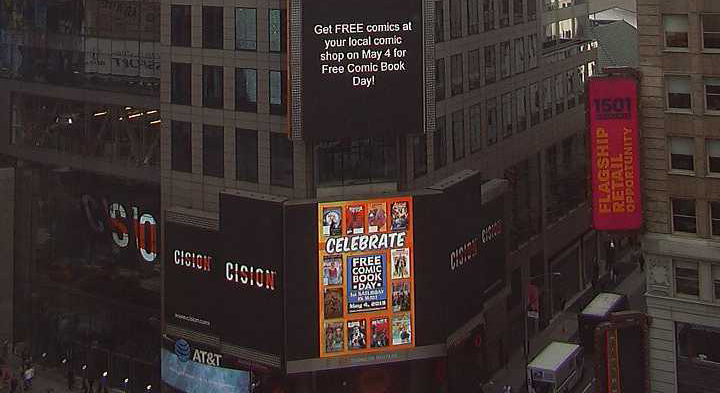 Look up in the sky! It's a bird, it's a plane, it's....Free Comic Book Day!

If you were in Times Square, New York City on Tuesday, April 23, 2019 you might have seen a message about the biggest comics day of the year. That's right, Free Comic Book Day was seen by all on the Reuters sign at 43rd and 7th.

And while it always cool to be in Times Square, you can celebrate Free Comic Book Day everywhere this Saturday, May 4, 2019 and get FREE Comics at your local comic shop!