Scoot McMahon Brings the Comic Shop Tales to FCBD 2019 Commemorative Poster
Jan 04, 2019
Diamond Comic Distributors is excited to reveal the artwork for the commemorative poster available for Free Comic Book Day 2019! Take a visit to Berke's Comic Shop where Free Comic Book Day is the greatest day on Earth! The 2019 Commemorative poster is designed by Scoot McMahon - illustrator of PREVIEWS Comic Shop Tales strip and cartoonist of other great projects like SAMI the Samurai Squirrel, Wrapped Up, Spot on Adventure, and Aw Yeah Comics!
McMahon's artwork perfectly captures the spirit of Free Comic Book Day, highlighting the incredible community of pop culture fans and the wonders of comic book shops that make Free Comic Book Day the perfect day to discover your new favorite thing!
The poster measures 22" x 28" and retails for $11.99.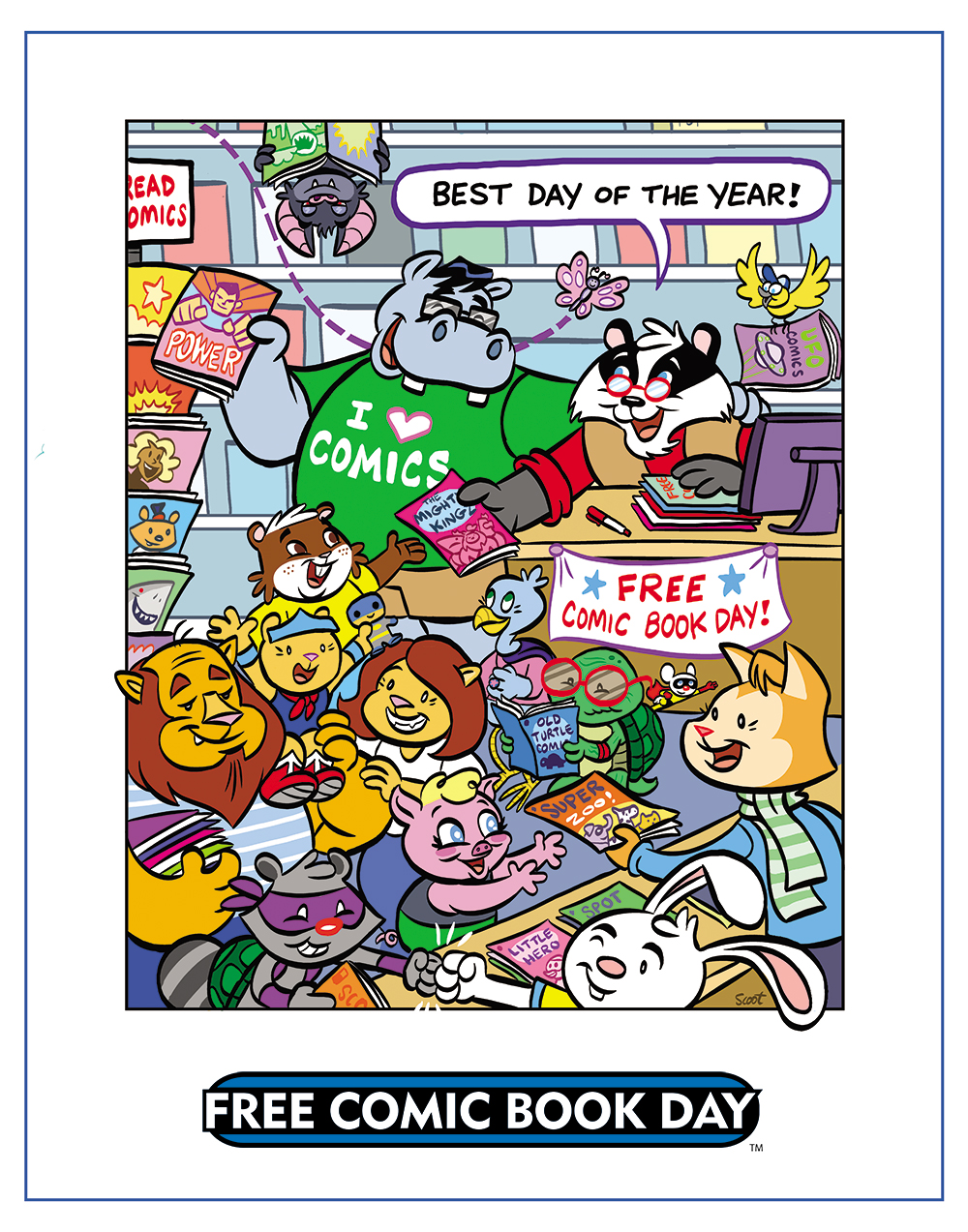 For more FCBD news and updates, visit www.freecomicbookday.com and become a fan on Facebook and follow us on Twitter and Instagram!