Free Comic Book Day 2019 Full List of Comic Books Announced!
Dec 20, 2018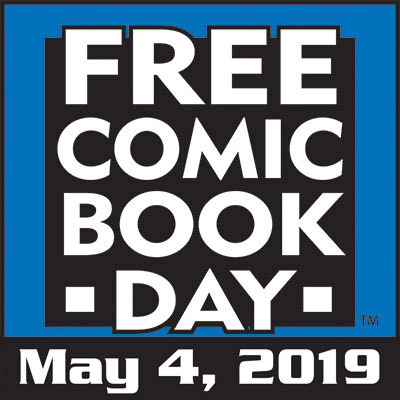 Free Comic Book Day (FCBD) 2019 features an amazing selection of comic book titles for the industry's most anticipated annual event which happens Saturday, May 4, 2019 at participating comic book shops worldwide.
Comic shop retailers chose fifty-one titles overall to be available on Free Comic Book Day: twelve Gold Sponsor comics and thirty-nine Silver Sponsor comics that give fans a great opportunity to discover new titles and genres. This year's announcement of Silver Sponsor comics includes such great titles as Minecraft & Disney's The Incredibles, Little Lulu, Bob's Burgers, The Amazing Spider-Man, My Hero Academia, Star Wars Adventures, and more.
"Each year, we continue to push ourselves to bring fans the very best Free Comic Book Day experience," said Joe Field, originator of FCBD, and owner of Flying Colors Comics in Concord, CA. "The caliber, strength and depth of this year's comic book titles is fantastic and independent comic book shop retailers all over the world can't wait to treat fans and customers to an incredible day of fun, discovery, and learning about comic books and comic book shops."
A complete listing of all fifty-one FCBD titles, including the twelve Gold Sponsor and thirty-nine Silver Sponsor comic books, can be found below!
---
GOLD SPONSORS
SILVER SPONSORS
Educational Support Materials