#NCBD 10/24/18: FCBD's 10 Comics for New Comic Book Day!
Oct 24, 2018
Every Wednesday is New Comic Book Day (#NCBD) in comic book shops, where new comics release hit the shelves of comic book shops for eager fans to pick up.
We've highlighted ten comics that are perfect recommendations for anyone looking to get into comics! Some of them directly tie into comics you got on Free Comic Book Day 2018!
In this week's list for comics coming out 10/24/18, there's definitely something for everyone: The heist of the century is on in Amazing Spider-Man, it's morphin time for Tommy Oliver in Mighty Morphin Power Rangers, a war for control of the ultimate magical artifact is about to erupt in Shadowman, and more!

What will you be picking up at the comic shop? Let us know on Facebook or Twitter!
---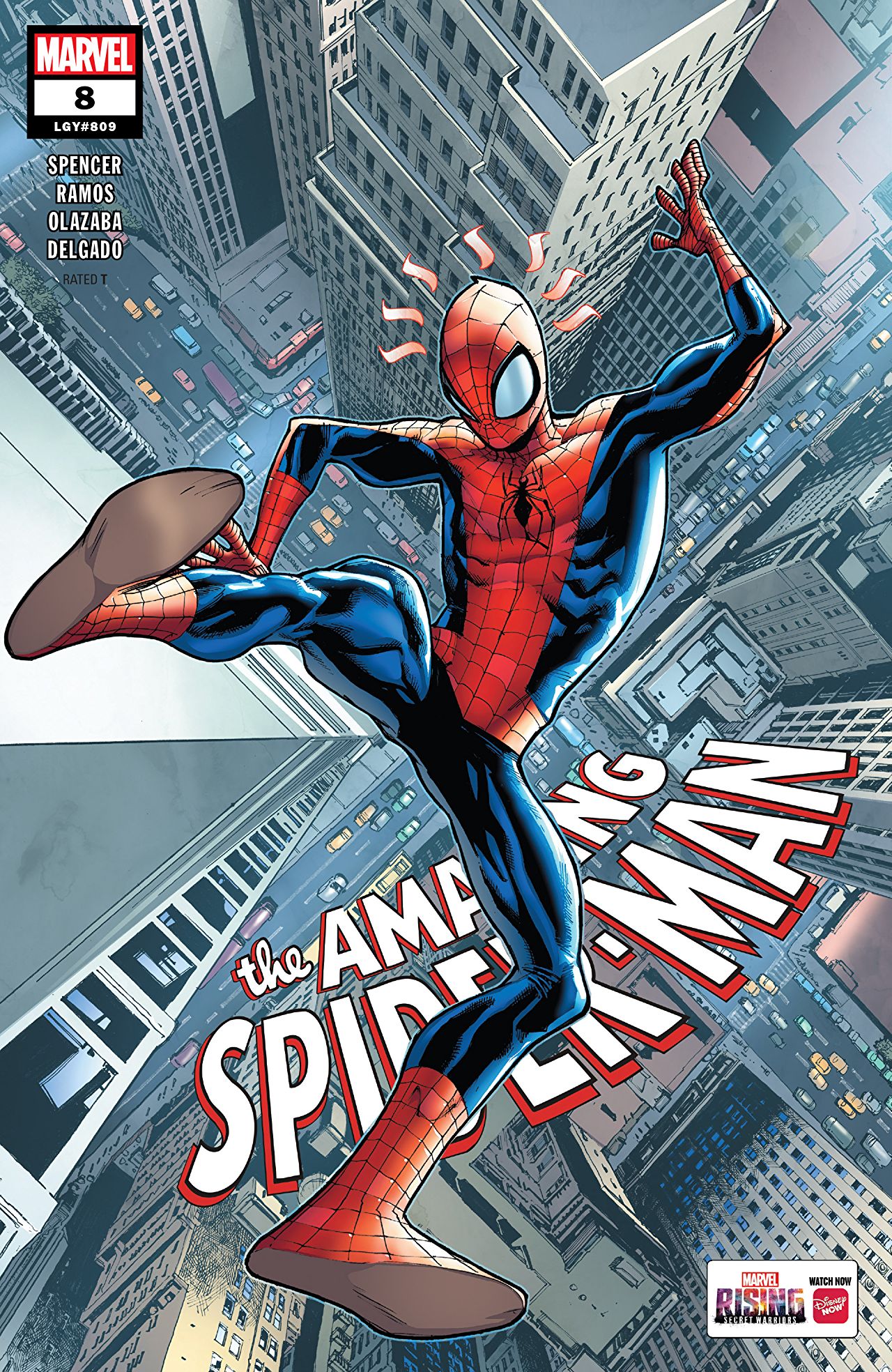 Amazing Spider-Man #8

(W) Nick Spencer (A/CA) Humberto Ramos
• The heist of the century is ON!
• Who are the Thieves Guild of New York?
• Spidey might dying trying to find out.
Rated T
In Shops: October 24, 2018
SRP: $3.99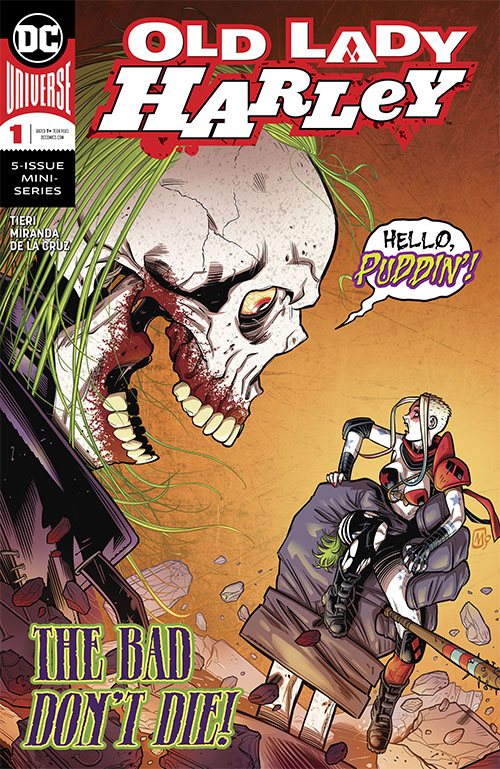 Old Lady Harley #1 (of 5)
(W) Tieri, Frank (A) Inaki Miranda (CA) Mauricet
After liberating New York City from her now-feral Gang of Harleys, poor Harley wants nothing more than to slip back into retirement in her coastal (and heavily guarded) paradise. But the Laughing Boys Gang has another idea-they'll follow her to the ends of the Earth, to drag her back to their leader! It can't actually be...him! Right?! He couldn't possibly still be alive, could he? After all...Harley killed him herself with her bare hands! Should she turn to President Power Girl for help? Or flee to the 51st state, Atlantis? Step into an insane vision of a future DC Universe we all better hope we don't live to see!
In Shops: October 24, 2018
SRP: $3.99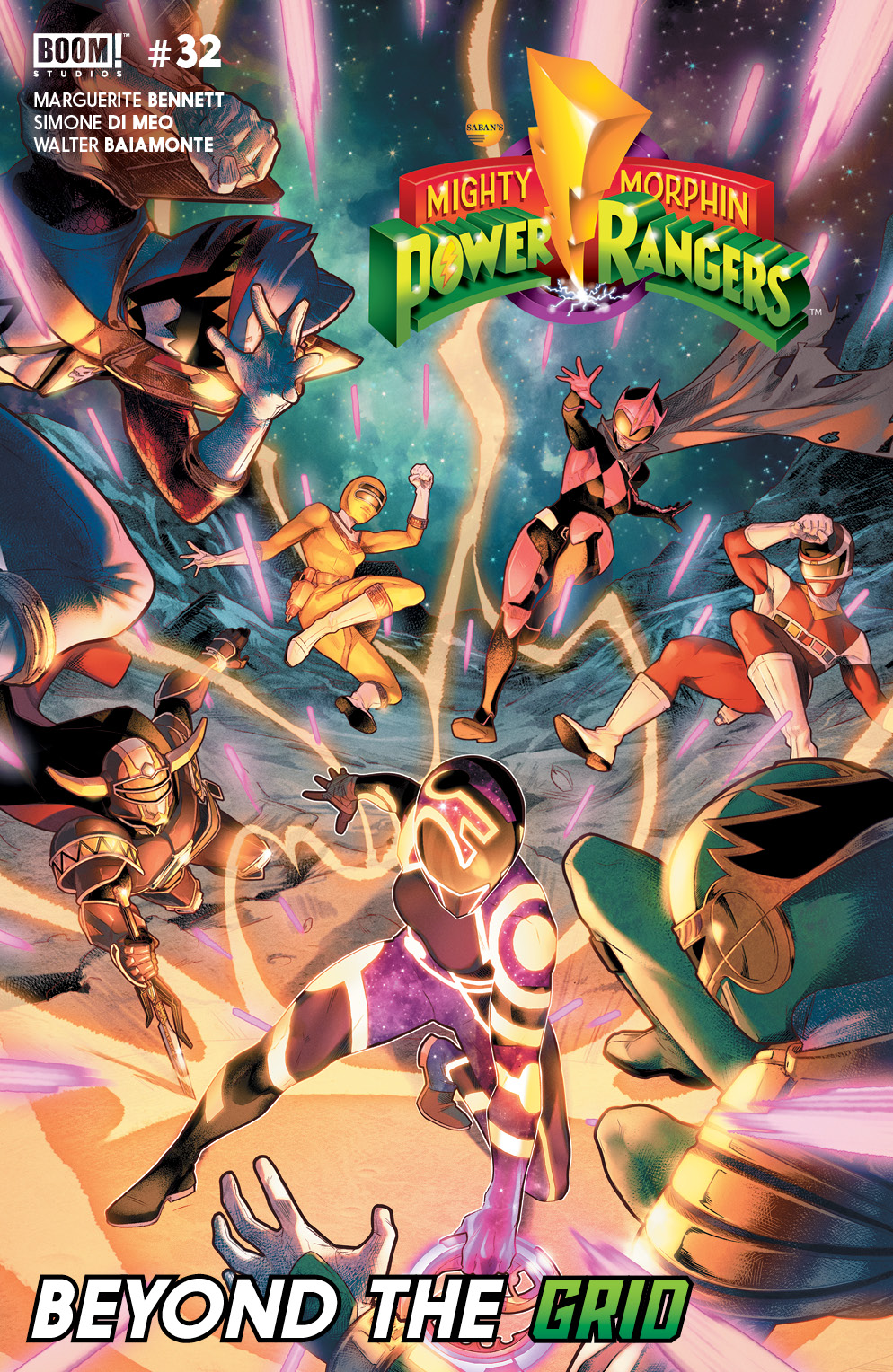 Mighty Morphin Power Rangers #32
(W) Marguerite Bennett (A) Simone Di Meo (CA) Jamal Campbell
It's morphin time in this powerful next chapter for Tommy Oliver, one of the most iconic Power Rangers in history.
It's been a long time since Tommy Oliver laid down the mantle of the original Green Ranger, and now he leaves protecting the world to Space Patrol Delta.
But when his son goes missing, Tommy will call on all his training, his friends, and maybe even some of his enemies as he sets out on one last mission: find his son and bring him home.
From Kyle Higgins (Mighty Morphin Power Rangers, Nightwing) and artist Giuseppe Cafaro (Suicide Squad), with special consultant Jason David Frank, the original Green Ranger, comes the next adventure in the life of history's mightiest Power Ranger.
In Shops: October 24, 2018
SRP: $3.99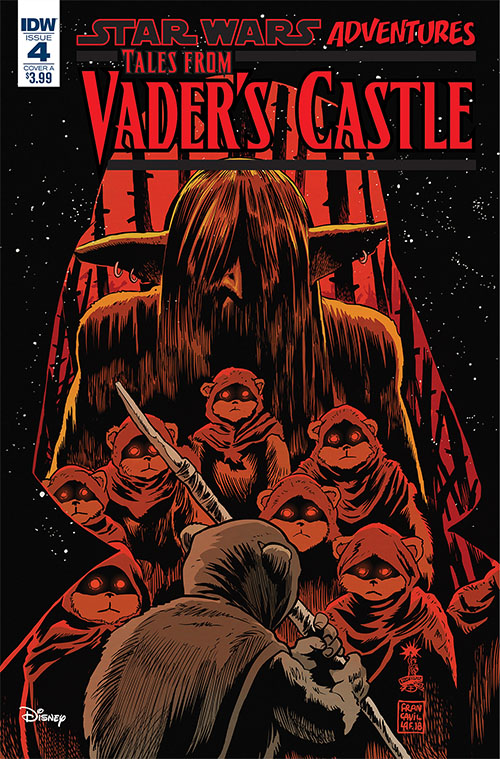 Star Wars: Tales From Vader's Castle #4 (of 5)
(W) Cavan Scott (A) Derek Charm, Robert Hack (CA) Francesco Francavilla
Tales from Vader's Castle puts a spooky spin on your favorite characters from a galaxy far, far away...
This exciting weekly series explores the hidden corners of the Star Wars universe and features Rebels stars Hear, Kanan, and Chopper; Obi-Wan Kenobi and Count Dooku; Han Solo and Chewbacca; the Ewoks; and of course, Darth Vader -all under the shadow of Vader's Castle!
Fans will be excited to discover these creepy stories by fan-favorite writer Cavan Scott with art by the greatest talent from across the galaxy, including Derek Charm, Kelley Jones, Chris Fenoglio, Corin Howell, Robert Hack, and Charles Paul Wilson III!
Covers by Eisner-winning artist Francesco Francavilla! Collect all five!
Featuring your favorite Star Wars characters in classic spooky stories!
Ask your retailer about the ultra-rare variant cover by Derek Charm!
In Shops: October 24, 2018
SRP: $3.99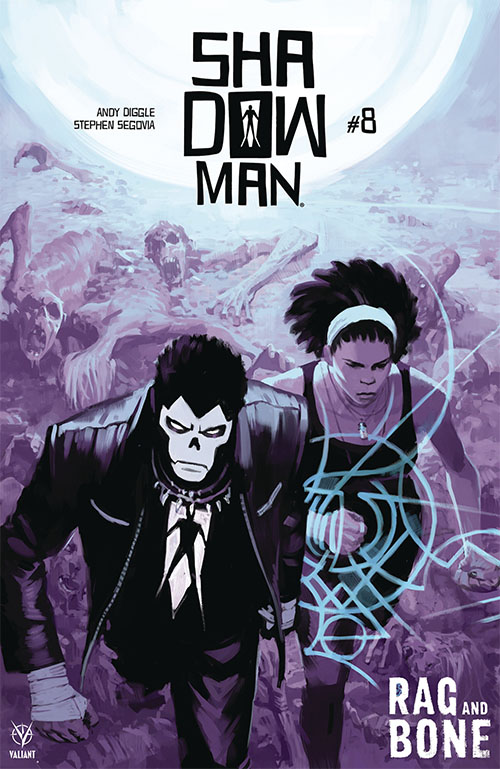 Shadowman #8
(W) Andy Diggle (A) Renato Guedes (CA) Tonci Zonjic

NEW ARC! NEW JUMPING-ON POINT! "RAG AND BONE" - PART 1!
As Shadowman returns to New Orleans with a revelatory new understanding of the immense abilities within himself, he won't have long to adjust...because a war for control of the ultimate magical artifact - the bones of Master Darque, his old arch-nemesis - is about to erupt out of the underground and into the harsh view of day!

On one side: The Brethren, a society of wealthy and powerful occultists obsessed with Darque's resurrection and ushering in a millennia-long reign of darkness. On the other: Shadowman's old allies from The Abettors...and Darque's own sister, Sandria, who would like nothing more than to grind her brother's bones to dust...
The endless cycle of death and rebirth stops here as Shadowman and the Darque clan usher in the reckoning they've waited ten lifetimes to achieve - with massive repercussions for the future of the Valiant Universe - as renowned writer Andy Diggle (Green Arrow: Year One) and high-octane artist Stephen Segovia (Action Comics) return to heed the call of "RAG AND BONE"!
In Shops: October 24, 2018
SRP: $3.99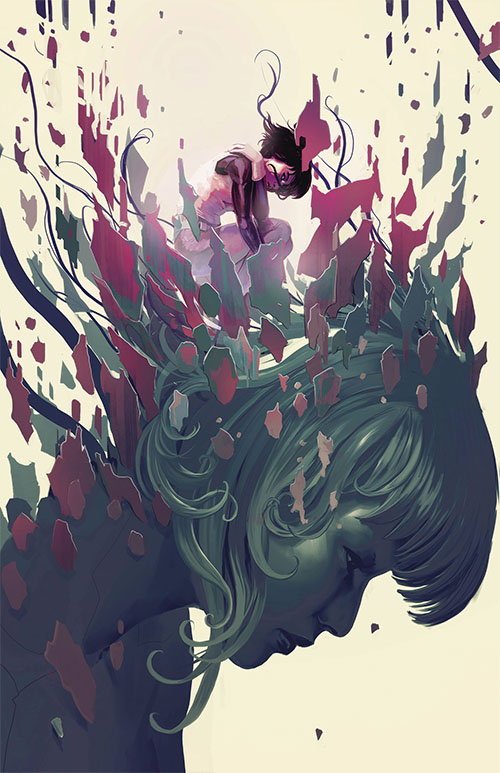 Ghost in the Shell: Global Neural Network PX HC

(W) Max Gladstone, Brenden Fletcher, Alex De Campi, Genevieve Valentine (A) Giannis Milonogiannis, David Lopez, Khoi Pham, Becky Cloonan, LRNZ (CA) Stephanie Hans
Four all-new stories take the cyberpunk classic The Ghost in the Shell to new frontiers in this full-color, hardcover collaboration between original creator Shirow Masamune and some of the world's most innovative comics writers and artists. Featuring stories by Max Gladstone & David Lopez, Alex de Campi & Khoi Pham, Brenden Fletcher & LRNZ, and Genevieve Valentine & Giannis Milonogiannis, with illustrations by Becky Cloonan and more. A crimelord exploits prisoners of war to run a remotely-controlled global strike force, and the investigation reunites Kusanagi with an old friend and pits them both against Chinese security forces. A family see their dead daughter on television, except she looks 15 years younger than she did when she died. The infiltration of anti-cyberization cult calls for Section 9's most "human" members to abandon the support of their enhanced colleagues and do things the old-fashioned way. The stories in Global Neural Network bring a global, 21st-century persepctive to its questions of human identity and the border between mind and machine that made The Ghost in the Shell one of the most revered manga of all time.
In Shops: October 24, 2018
SRP: $29.99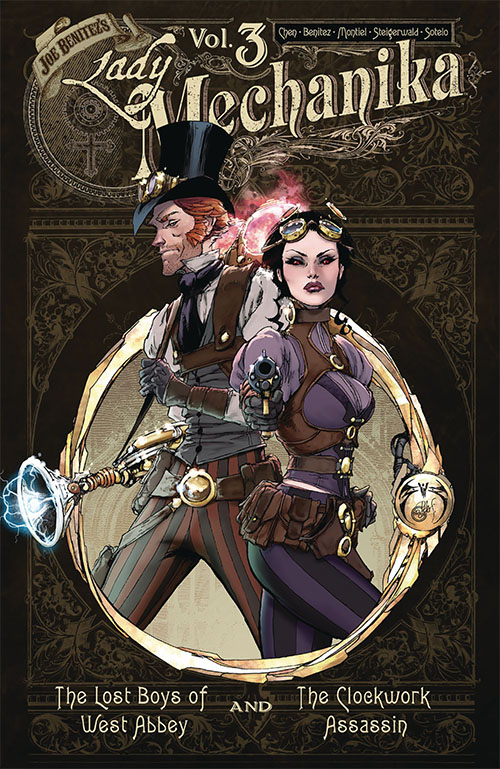 Lady Mechanika Oversized HC, Vol. 3
(W) Peter Steigerwald, M. M. Chen (A) Beth Sotelo, Martin Montiel, Beth Sotelo (A/CA) Joe Benitez
Collects the third and fourth Lady Mechanika mini-series, The Lost Boys of West Abbey and The Clockwork Assassin, in a special oversized format! In Lost Boys, Lady Mechanika investigates the murders of "undesirable" children in Mechanika City, unexpectedly triggering a disturbing reaction from her subconscious self. But are they truly lost memories finally surfacing after so many years, or just simple nightmares? And in Clockwork Assassin, a series of brutal murders compels Lady Mechanika's associate Mr. Lewis to confront the ghosts of his past. But the mechanical huntress herself becomes involved when an eyewitness places her at the scene of the crime, forcing even her former ally Detective Inspector Singh to consider: is Lady Mechanika a crime fighting hero...or a cold blooded killer?
In Shops: October 24, 2018
SRP: $28.99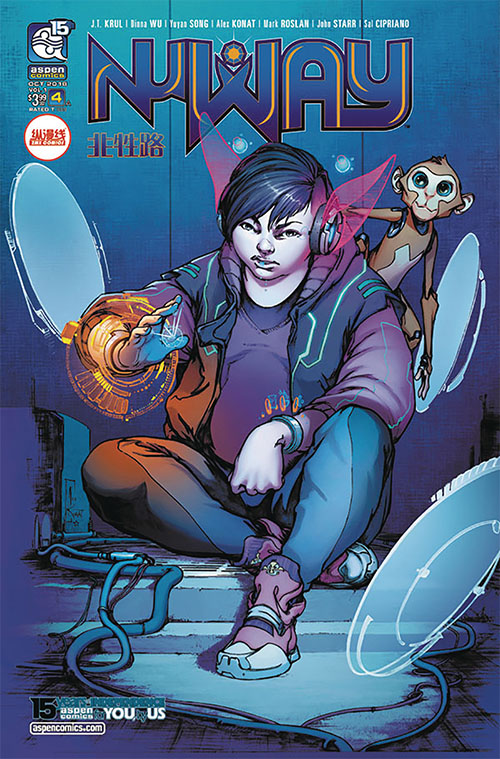 Nu Way #4
(W) J. T. Krul (A/CA) Alex Konat
The world of NuWay is one of struggle. For survival. For sanity. For self. As Zihao tries to find a meaningful center, he comes to realize the battle is not just his alone. The balance between humanity and machinery is a delicate one, and it seems to be reaching a dangerous tipping point.
Don't miss this exciting new chapter of an electrifying story in a bold new world! Aspen is proud to partner with ZMX Entertainment on their landmark project created by J.T. Krul, Yuyan Song, and Dinna Wu, and featuring the stellar creative team of Alex Konat, Mark Roslan, John Starr, and Sal Cipriano.
In Shops: October 24, 2018
SRP: $3.99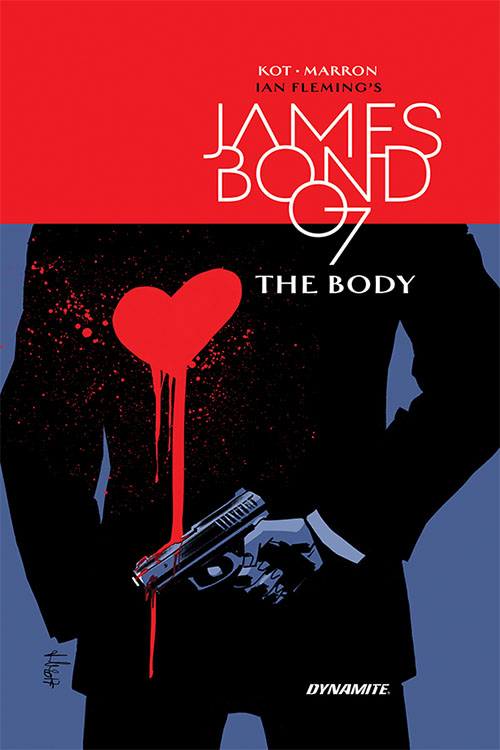 James Bond: The Body HC
(W) Ales Kot (A) Luca Casalanguida, Antonio Fuso, Rapha Lobosco, Eoin Marron, Hayden Sherman (CA) Kenneth Rochafort
As Bond undergoes a post-mission medical examination, he relays the story of his previous mission to the examiner. Each cut, bruise, and broken bone connected to a specific event of the mission. A connection is made between two people with different purposes: one to save lives, the other to take them.
PART TWO: THE BRAIN-James Bond leads the interrogation of a scientist who allowed a lethal virus to be stolen. But when the investigation takes a surprising turn, Bond begins to question whether he is enough.
PART THREE: THE GUT-One sauna. Twenty Neo-Nazis. One Bond. James Bond.
This weapons deal won't go according to plan.
PART FOUR: THE HEART-On the run from a lethal antagonist, weaponless and wounded deep in the Highlands, Bond finds solace with a woman who exchanged her job as a doctor and a life in the city for a cottage and solitary life of a writer. Can Bond find a quiet peace unlike he has known before or will his life choices catch up with him?
AND MORE...
In Shops: October 24, 2018
SRP: $24.99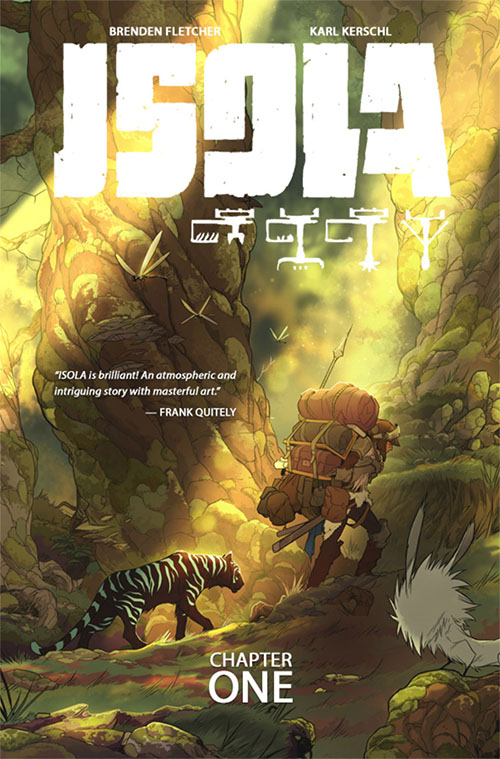 Isola, Vol. 1
(W) Brenden Fletcher, Karl Kerschl (A/CA) Karl Kerschl, Msassyk

An evil spell has been cast on the Queen of Maar, and her Captain of the Guard will do anything to reverse it. Their only hope lies on an island half a world away-a place known in myth as Isola, land of the dead.
Gotham Academy creators BRENDEN FLETCHER and KARL KERSCHL reunite with series colorist MSASSYK and letterer ADITYA BIDIKAR for a breathtaking fantasy adventure two decades in the making.
Recommended for fans of Studio Ghibli and the work of Hayao Miyazaki.
Collects ISOLA #1-5
In Shops: October 24, 2018
SRP: $9.99