#NCBD 10/10/18: FCBD's 10 Comics for New Comic Book Day!
Oct 10, 2018
Every Wednesday is New Comic Book Day (#NCBD) in comic book shops, where new comics release hit the shelves of comic book shops for eager fans to pick up.
We've highlighted ten comics that are perfect recommendations for anyone looking to get into comics! Some of them directly tie into comics you got on Free Comic Book Day 2018!
In this week's list for comics coming out 10/10/18, there's definitely something for everyone: Spidey is put in the crosshairs of dozens of super villains in Amazing Spider-Man, our heroes origins are revealed in The Quantum Age, hunters from all corners of the earth join forces for the first time in Shadow Roads, and more!

What will you be picking up at the comic shop? Let us know on Facebook or Twitter!
---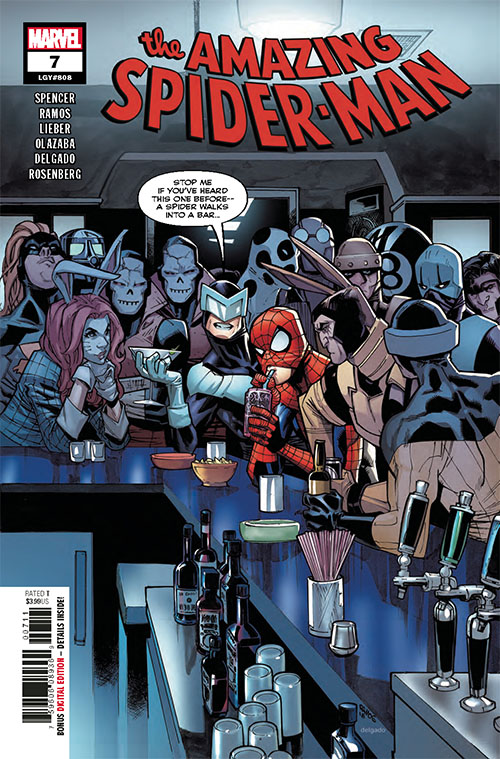 Amazing Spider-Man #7
(W) Nick Spencer (A/CA) Humberto Ramos
• Boomerang is, no joke, the worst roommate ever.
• Not only does he prove the phrase "three's a crowd" but also, he somehow talks Spider-Man into going to the Bar With No Name...
• ...putting Spidey in the crosshairs of dozens of super villains!
Rated T
In Shops: October 10, 2018
SRP: $3.99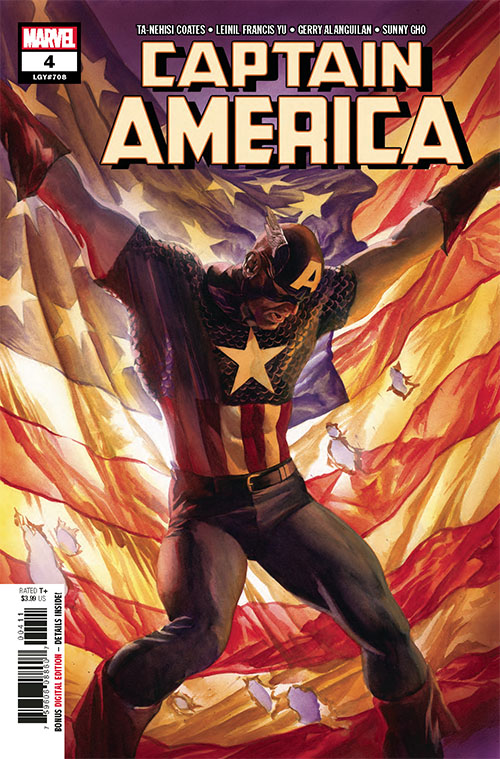 Captain America #4
(W) Ta-Nehisi Coates (A) Leinil Francis Yu (CA) Alex Ross

WINTER IN AMERICA Continues!

With Sharon missing, Cap must single-handedly invade the stronghold of his enemies! But even if he makes it through, what's waiting for him is a hundred times more formidable: Taskmaster!
Rated T+
In Shops: October 10, 2018
SRP: $3.99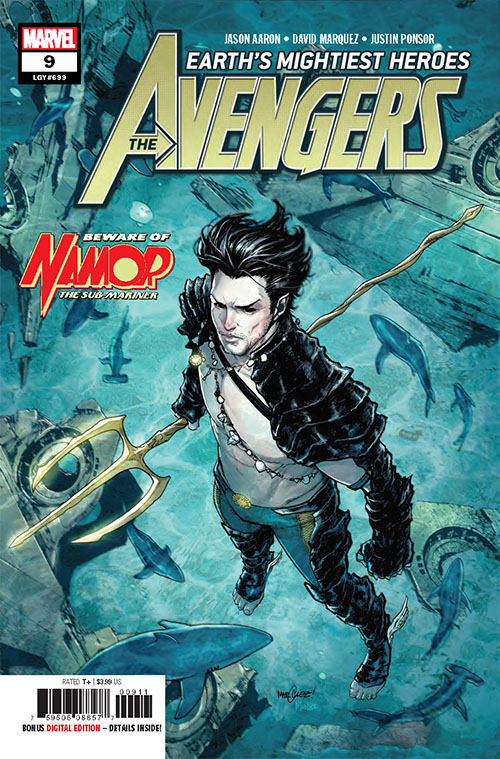 Avengers #9
(W) Jason Aaron (A/CA) David Marquez
WORLD WAR BELOW!

With the underwater world on the brink of war, the Avengers go aquatic to save the day, but air-breathers are no longer welcome in the undersea city of Atlantis. And Namor, the Sub-Mariner, lord of the seven seas, has a bold new plan that will change the balance of power on Earth forever.
Rated T+
In Shops: October 10, 2018
SRP: $3.99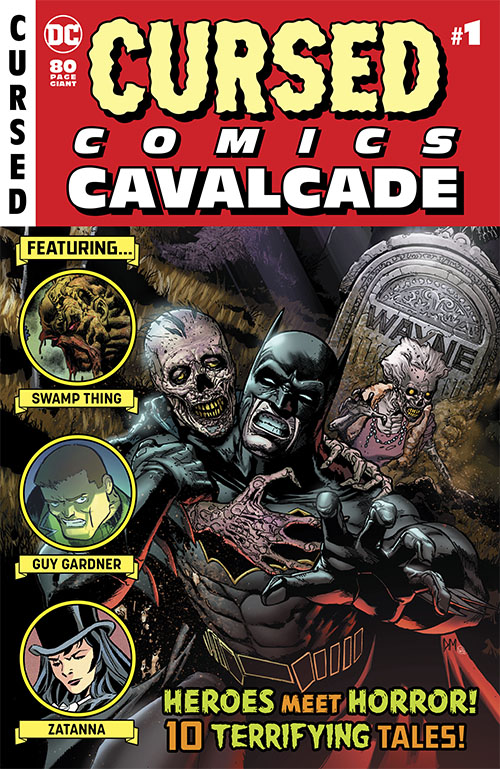 Cursed Comics Cavalcade #1
(W) James Tynion IV, Becky Cloonan, Bryan Hill, Tim Seeley, Riley Rossmo, Gary Dauberman (A) Mark Buckingham, Becky Cloonan, Riley Rossmo, Ricardo Federici (CA) Doug Mahnke
Horror! Death! Uh...Face-punching! Witness ten all-new stories that promise to be the most terrifying, most shocking and most horrific comic that DC Comics has ever published! (Hyperbole much?) Batman, Wonder Woman, Guy Gardner, Swamp Thing, Zatanna and more of your favorite heroes face unspeakable horrors from the streets of Gotham City to the darkest sectors of the universe.
In Shops: October 10, 2018
SRP: $9.99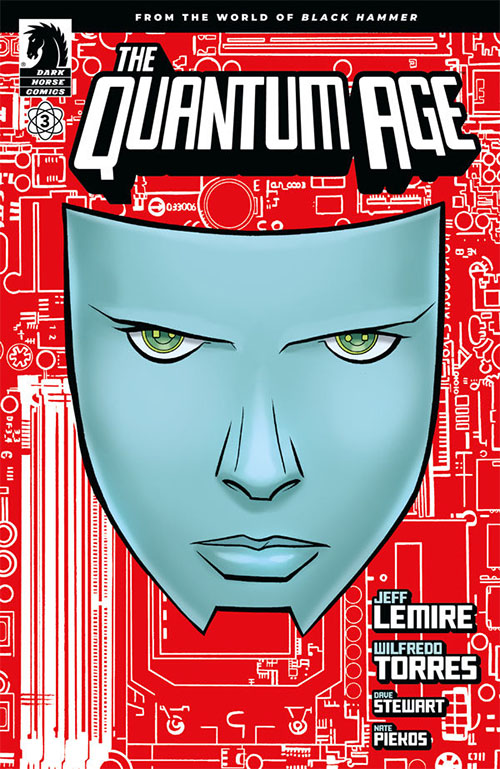 The Quantum Age: From The World of Black Hammer #3
(W) Jeff Lemire (A/CA) Wilfredo Torres

Our heroes origins are revealed as team leader Archive V takes us from his technological birth to the breakup of the League, and a Black Hammer favorite makes a shocking return!
o Ties directly into the Eisner-Award winning Black Hammer comic books series and is written by main writer Jeff Lemire.
In Shops: October 10, 2018
SRP: $3.99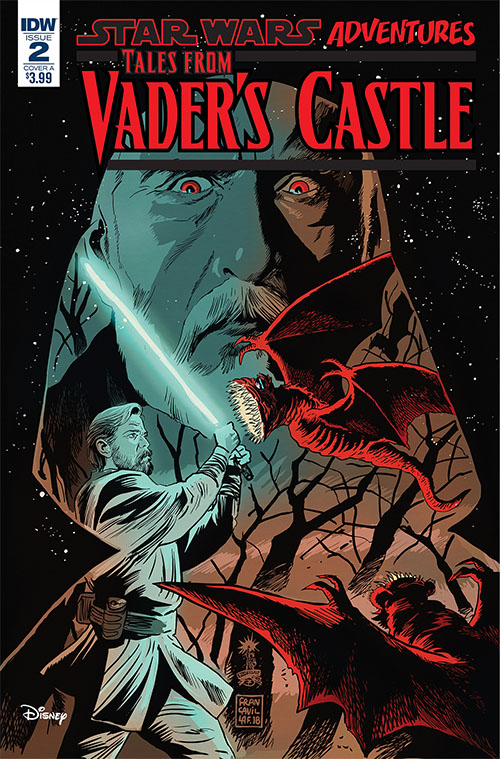 Star Wars: Tales from Vader's Castle #2
(W) Cavan Scott (A) Derek Charm, Kelly Jones (CA) Francesco Francavilla
Tales from Vader's Castle puts a spooky spin on your favorite characters from a galaxy far, far away...
This exciting weekly series explores the hidden corners of the Star Wars universe and features Rebels stars Hear, Kanan, and Chopper; Obi-Wan Kenobi and Count Dooku; Han Solo and Chewbacca; the Ewoks; and of course, Darth Vader -all under the shadow of Vader's Castle!
Fans will be excited to discover these creepy stories by fan-favorite writer Cavan Scott with art by the greatest talent from across the galaxy, including Derek Charm, Kelley Jones, Chris Fenoglio, Corin Howell, Robert Hack, and Charles Paul Wilson III!
Covers by Eisner-winning artist Francesco Francavilla! Collect all five!
Featuring your favorite Star Wars characters in classic spooky stories!
Ask your retailer about the ultra-rare variant cover by Derek Charm!
In Shops: October 10, 2018
SRP: $3.99

Go Go Power Rangers #13
(W) Ryan Parrott (A) Eleonora Carlini (CA) Dan Mora, Miguel Mercado
After the shocking conclusion of Shattered Grid , the Mighty Morphin Power Rangers are still picking up the pieces. Meanwhile, Rita Repulsa sets into motion a plan to retrieve an artifact that might be the key to besting Zordon and the Rangers once and for all...
In Shops: October 10, 2018
SRP: $3.99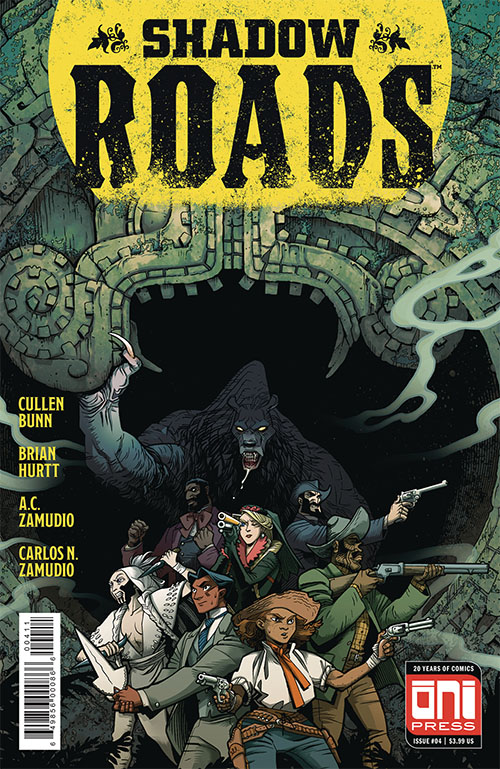 Shadow Roads #4
(W) Cullen Bunn, Brian Hurtt (A/CA) A.C. Zamudio, Carlos Zamudio

Hunters from all corners of the Earth join forces for the first time to battle the Hunter's minions. But with blood in the air, the Hunter himself is drawn out of hiding. In desperate hope of killing the creature once and for all, Kalfu opens a Crossroads doorway to the Hunter's lair.
In Shops: October 10, 2018
SRP: $3.99

Spongebob Comics #85
(W) Graham Anable, Derek Drymon, Bob Flynn (A) Graham Anable, Bob Flynn (A/CA) Jacob Chabot
United Plankton Pictures is taking an extended break, so issue #85 will be our last for a while. For now we present our 7th annual October assemblage of spooky submerged stories! In "Creature from Goo Lagoon," Graham Annable (Grickle, Boxtrolls, Puzzle Agent) writes and draws the tale of a lonely monster...who makes the mistake of kidnapping Patrick to keep him company! Then, in "Dutchman Went Down to Bikini Bottom," Derek Drymon and Jacob Chabot team to show how even selling his soul can't help Squidward's clarinet playing. And Bob Flynn brings vampires to Bikini Bottom. All this plus facts about the deepest depths of the sea-by Maris Wicks and SpongeFunnies by James Kochalka.
In Shops: October 10, 2018
SRP: $3.99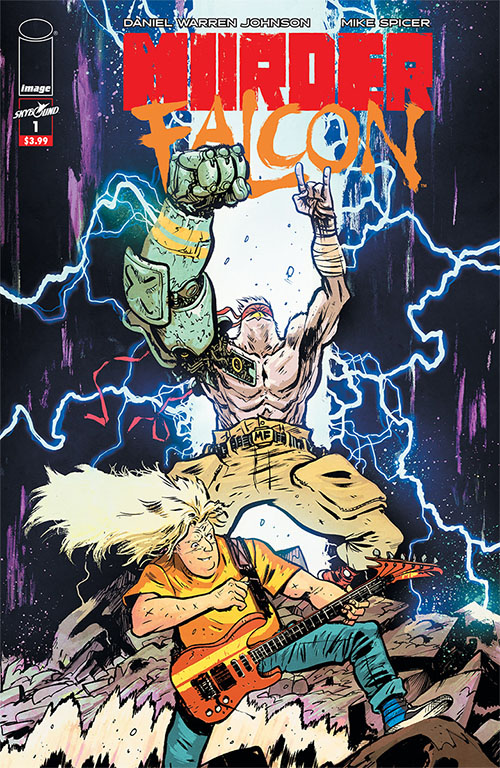 Murder Falcon #1
(W) Daniel Warren Johnson (A/CA) Daniel Warren Johnson
From DANIEL WARREN JOHNSON, the creator of the Eisner-nominated series EXTREMITY, comes MURDER FALCON! The world is under attack by monsters, and Jake's life is falling apart: no band, no girl, no future... until he meets Murder Falcon. He was sent from The Heavy to destroy all evil, but he can't do it without Jake shredding up a storm. Now, with every chord Jake plays on his guitar, the power of metal fuels Murder Falcon into all-out kung fu fury on those that seek to conquer Earth.
It's time to shred!
In Shops: October 10, 2018
SRP: $3.99