Free Comic Book Day Gets Shout-Out on Jeopardy
Sep 28, 2018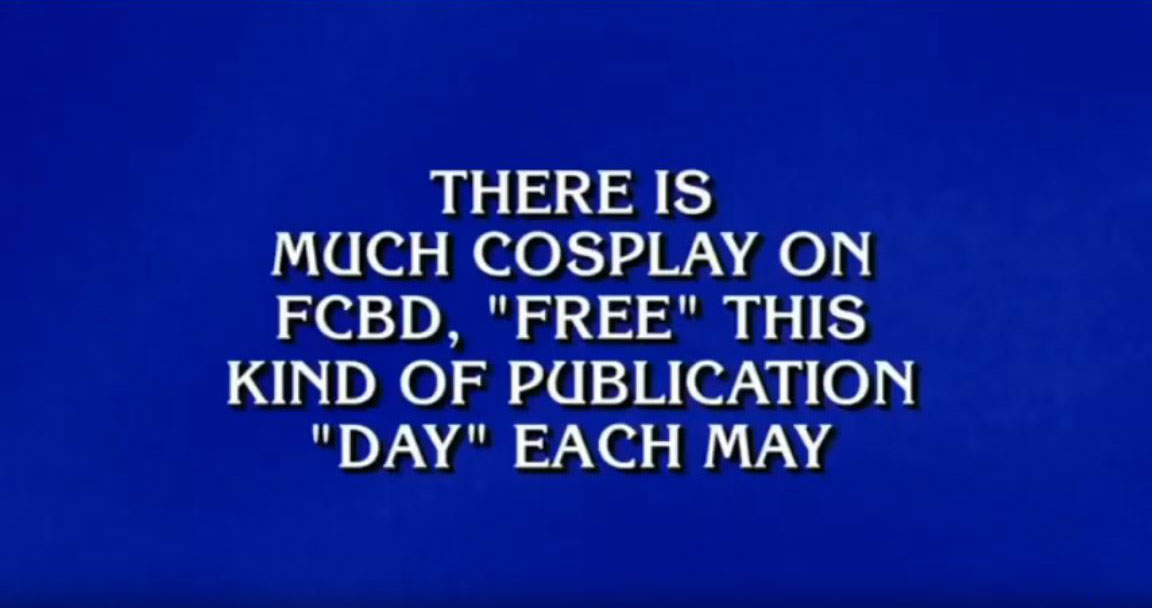 What is Free Comic Book Day?
Correct!
Free Comic Book Day was a response on the September 27 edition of Jeopardy. It was a $400 clue and was answered correctly by contestant Michael Pascuzzi.
Free Comic Book Day is a single day when participating comic book specialty shops across North America and around the world give away comic books absolutely free to anyone who comes into their shops. The next FCBD will be May 4, 2019.
---