#NCBD 8/22/18: FCBD's 10 Comics for New Comic Book Day!
Aug 22, 2018
Every Wednesday is New Comic Book Day (#NCBD) in comic book shops, where new comics release hit the shelves of comic book shops for eager fans to pick up.
We've highlighted ten comics that are perfect recommendations for anyone looking to get into comics! Some of them directly tie into comics you got on Free Comic Book Day 2018!
In this week's list for comics coming out 8/22/18, there's definitely something for everyone: the Final Host concludes in Avengers, Legendary artist Kelley Jones makes his triumphant return to the Dark Knight in Batman: Kings of Fear, experience the stunning, action-packed conclusion to The Legend of Korra: Turf Wars, and more!

What will you be picking up at the comic shop? Let us know on Facebook or Twitter!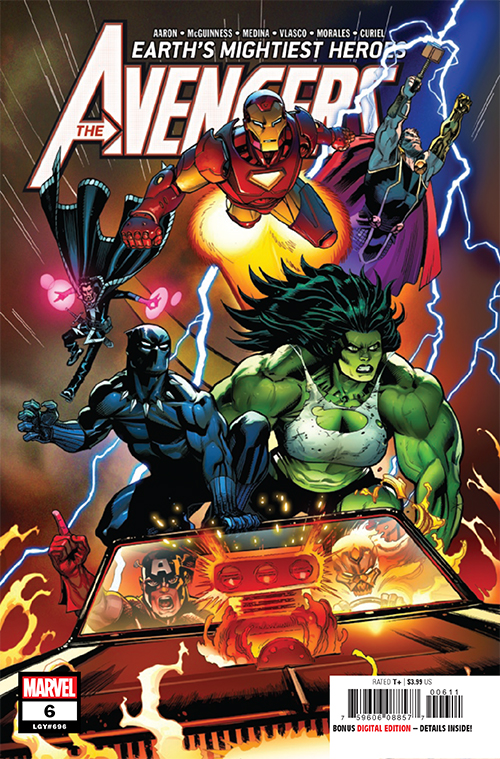 Avengers #6
(W) Jason Aaron (A/CA) Ed McGuinness
THE FINAL HOST concludes!
The final battle against the Dark Celestials. A battle unlike any the Avengers have ever experienced. A battle a million years in the making. The new team of heavy hitters assembles at last. But will the young, inexperienced Ghost Rider prove to be the most important and powerful member of all?
Rated T+
In Shops: August 22, 2018
SRP: $3.99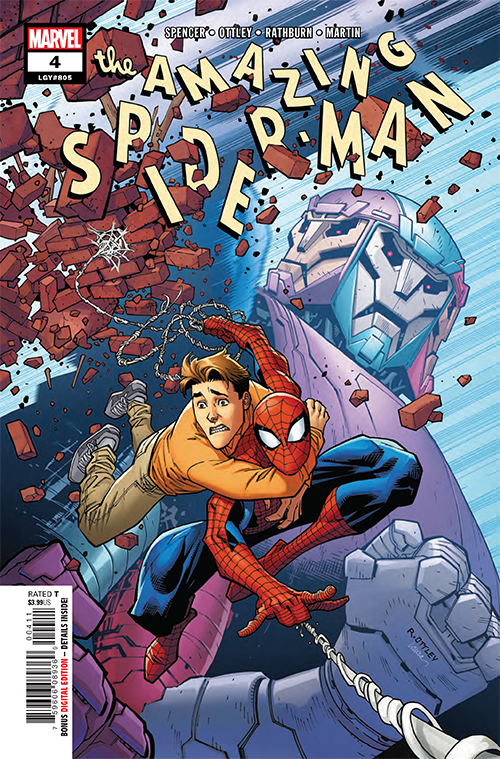 Amazing Spider-Man #4
(W) Nick Spencer (A/CA) Ryan Ottley
PETER PARKER VS. SPIDER-MAN?!
PETER PARKER & SPIDER-MAN IN THE SAME PLACE AT THE SAME TIME?!
• Things are crazy for Spider-Man. His personal life in turmoil, the giant TRI-SENTINEL returning to attack NYC...
• ...and someone is out there impersonating Peter Parker!
• Is it the Chameleon? An LMD? Ultimate Peter Parker making his Marvel U debut? Think again, True Believer!
Rated T
In Shops: August 22, 2018
SRP: $3.99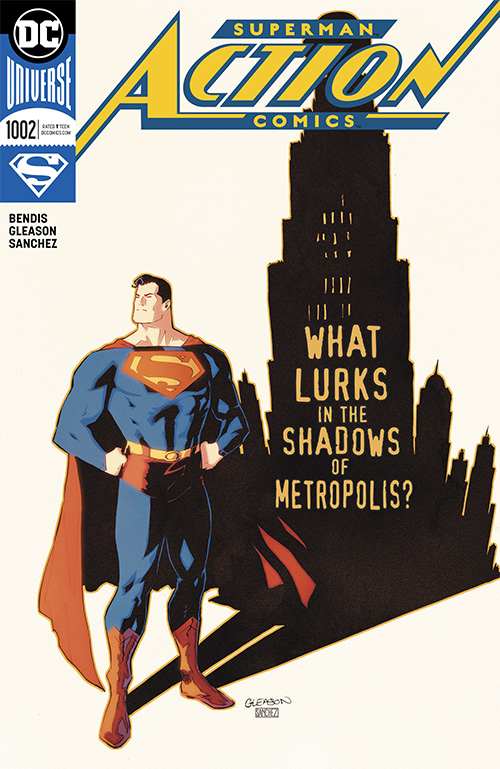 Action Comics #1002
(W) Brian Michael Bendis (A/CA) Patrick Gleason
A bold new era of the adventures of the Man of Steel continues as bodies fall from the sky and buildings burn around the City of Tomorrow. Even Superman must wonder how well he knows the city he protects as an unknown criminal element begins to rise throughout Metropolis.
In Shops: August 22, 2018
SRP: $3.99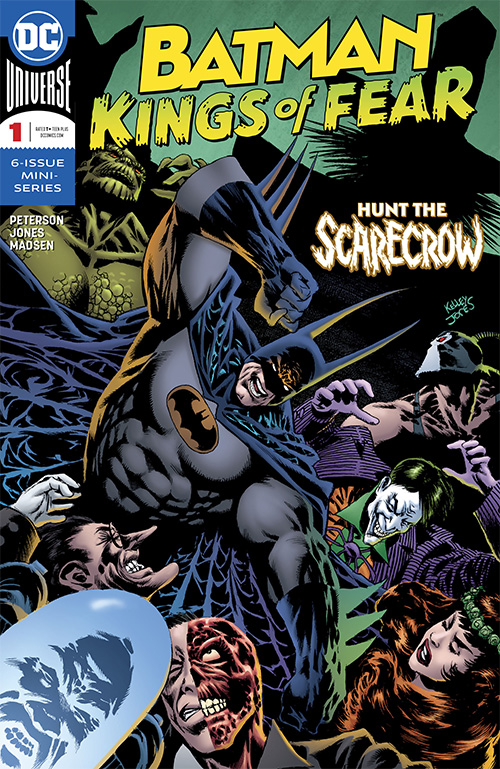 Batman: Kings of Fear #1
(W) Scott Peterson (A/CA) Kelley Jones
Legendary artist Kelley Jones makes his triumphant return to the Dark Knight in this explosive miniseries written by former BATMAN editor Scott Peterson! Batman's been overseeing Gotham City for years now and isn't sure how much of a difference he's making. Doubt, fear and insecurity are starting to take over. And as all of those negative feelings set in the Scarecrow orchestrates a riot at Arkham Asylum to give the Dark Knight one of his greatest challenges yet! This six-issue miniseries will see the Scarecrow in a horrifying new way that you'll have to read to believe.
In Shops: August 22, 2018
SRP: $3.99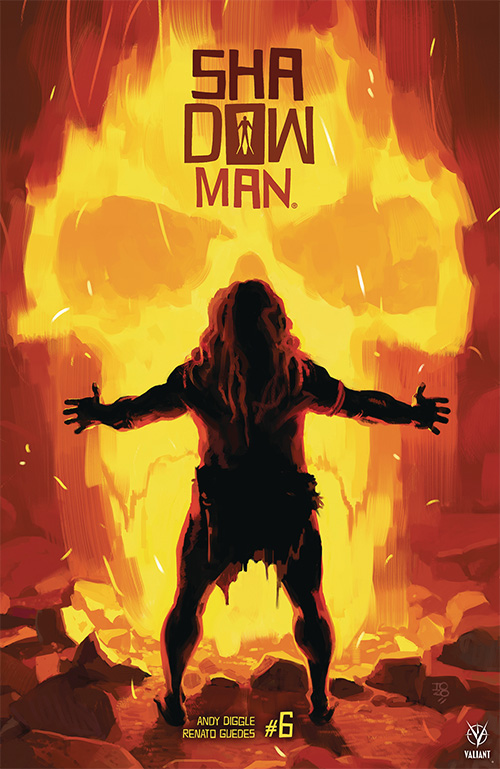 Shadowman #6
(W) Andy Diggle (A) Doug Braithwaite (CA) Tonci Zonjic
At humanity's dawn...the rise of the Shadowman of 40,000 B.C.!
His soul cast adrift in the astral void, "DEAD AND GONE" has led Jack Boniface across the centuries in search of the origin of the Shadowman's curse - and now it's taking him all the way back to the beginning of mankind! Standing beside his ancestors in the kill-or-be-killed world of primordial Africa, Jack is about to awaken something ancient, hungry, inhuman...and, as darkness descends, the long-hidden face of the Shadowman loa will be known!
In Shops: August 22, 2018
SRP: $3.99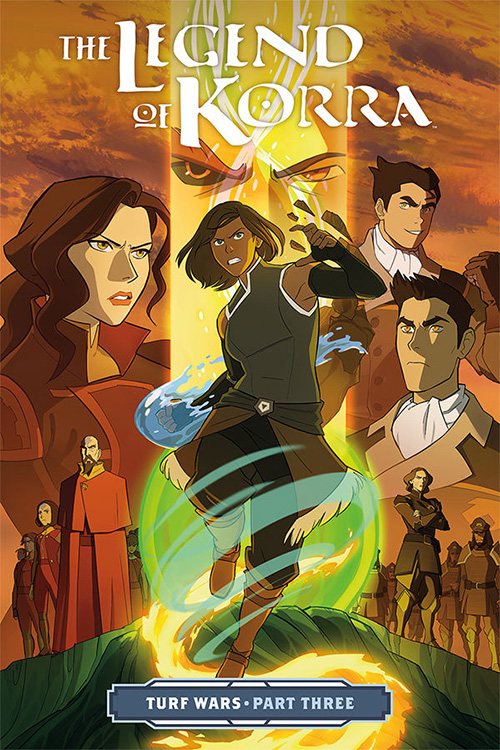 The Legend of Korra: Turf Wars Part Three TP
(W) Michael Dante Dimartino (A) Irene Koh (CA) Heather Campbell
When Asami is kidnapped, Korra sets out to the Spirit Wilds to find her. Now teeming with dark spirits influenced by the half spirit-half human Tokuga, the landscape is more dangerous than ever before. The two women must trust in each other and work together if they are to make it out alive. Their fate is revealed in this stunning, action-packed conclusion to The Legend of Korra: Turf Wars!
In Shops: August 22, 2018

SRP: $10.99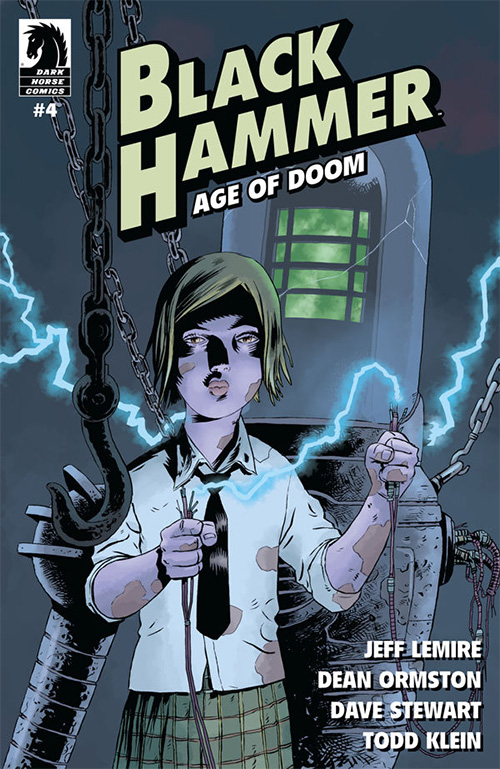 Black Hammer: Age of Doom #4
(W) Jeff Lemire (A/CA) Dean Ormston
The Eisner Award-winning superhero saga returns with lots of revelations!
All is revealed when Lucy makes her way back to the farm from Dreamland, confronting the mastermind of their current situation. The revelations here will alter the fate of the Black Hammer family forever!
In Shops: August 22, 2018
SRP: $3.99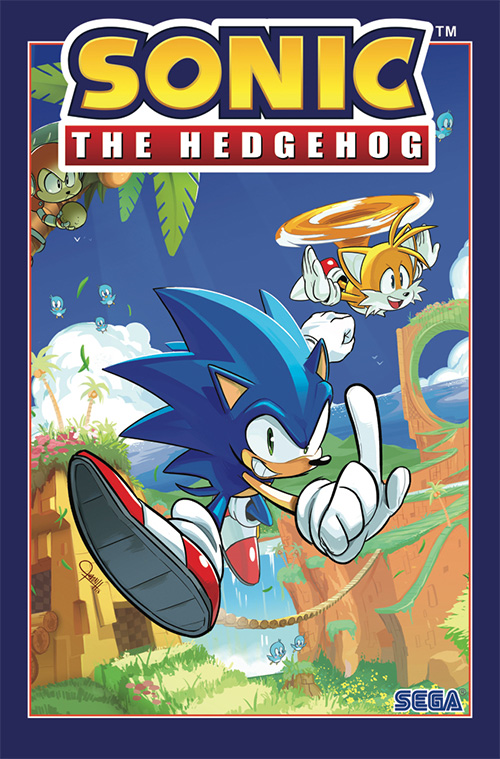 Sonic The Hedgehog, Vol. 1: Fallout
(W) Ian Flynn (A) Tracy Yardley, Adam Bryce Thomas, Jennifer Hernandez, Evan Stanley, Jim Amash, Bob Smith (CA) Tyson Hesse
The evil genius Dr. Eggman has been foiled-but the work of Sonic the Hedgehog isn't over yet! In the aftermath of the latest epic battle, rogue robots continue to attack small villages around the world. In order to succeed, Sonic will need the help of his friends Tails, Knuckles, and Amy, along with some new and surprising allies. This new collection from acclaimed writer Ian Flynn features the blue blur like you've never seen him before. Gotta go fast!
In Shops: August 22, 2018
SRP: $15.99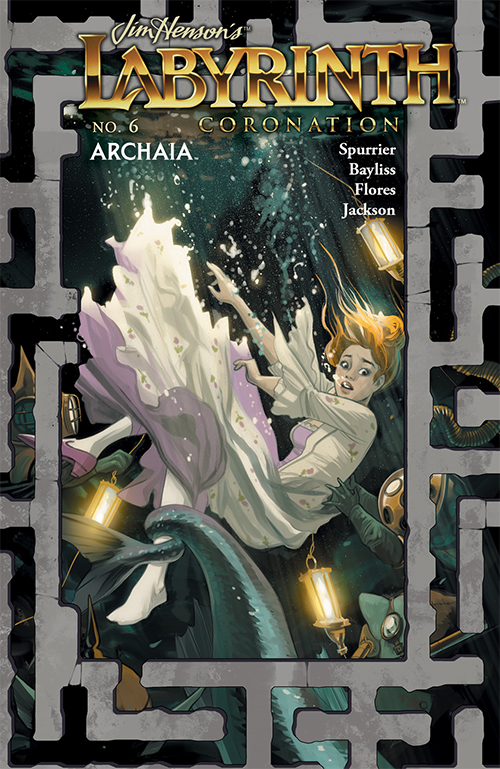 Jim Henson's Labyrinth Coronation #6
(W) Simon Spurrier (A) Daniel Bayliss (CA) Fiona Staples
Maria comes face to face with the underbelly of goblin society and meets a new companion along the way.
In Shops: August 22, 2018
SRP: $3.99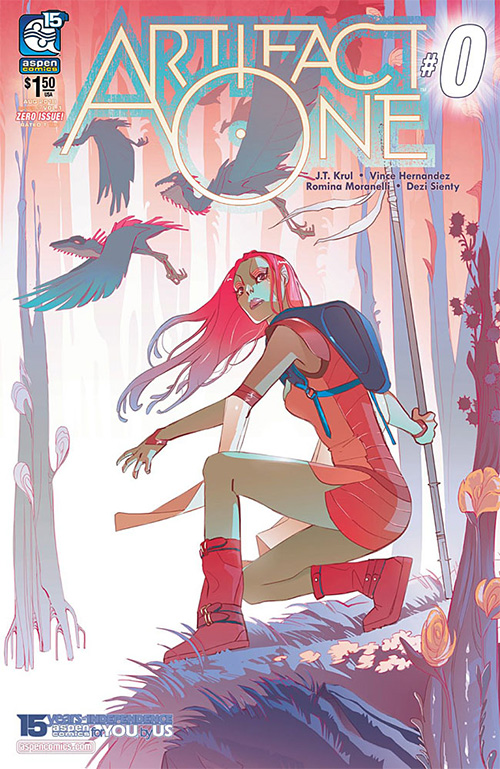 Artifact One #0
JUN181455

(W) J. T. Krul, Vince Hernandez (A/CA) Romina Moranelli

Aspen's most ambitious epic series debuts with this introductory zero issue!

Introducing Remi, a young and energetic explorer and relic hunter, whose boundless curiosity leads to a startling discovery beyond anything she could have imagined!
Along with her alchemist father, Remi works in secret, away from the prying eyes of the ruling clerics who lord over the realms of her world with their ancient decrees and strict devotion. Remi has her own sense of dedication - Her heart to adventure and her mind to the truth. But, what happens when that truth could change the fate of her entire planet, and destroy the very fabric of her civilization?
An all-new Aspen Comics action-adventure epic debuts from the minds of creators Vince Hernandez (Michael Turner's Fathom: Kiani, Charismagic) and J.T. Krul (Michael Turner's Soulfire, Jirni) with breathtaking illustrations from newcomer Romina Moranelli! For Zihao, all his struggles and all his training has been leading up to this moment - a chance to upgrade his flesh and bone with the steel and circuitry of cybernetic enhancements in order to fight in the big arena. But, now that the moment of truth has arrived, he must decide once and for all if he's willing to the pay the ultimate price. There's no going back. Just ask Cassi.

Don't miss this exciting new chapter of an electrifying story in a bold new world! Aspen is proud to partner with ZMX Entertainment on their landmark project created by J.T. Krul, Yuyan Song, and Dinna Wu, and featuring the stellar creative team of Alex Konat, Mark Roslan, John Starr, and Sal Cipriano.

In Shops: August 22, 2018

SRP: $1.50
---

See all the New Releases for this week here!

Get these comics at your local comic shop!