#NCBD 7/25/18: FCBD's 10 Comics for New Comic Book Day!
Jul 25, 2018
Every Wednesday is New Comic Book Day (#NCBD) in comic book shops, where new comics release hit the shelves of comic book shops for eager fans to pick up.
We've highlighted ten comics that are perfect recommendations for anyone looking to get into comics! Some of them directly tie into comics you got on Free Comic Book Day 2018!
In this week's list for comics coming out 7/25/18, there's definitely something for everyone: Spider-Man is still dealing with an alien invasion, Bumblebee searches for answers in Transformers: Unicron #2, Midoriya and Bakugo need to settle a beef in My Hero Academia, and more!

What will you be picking up at the comic shop? Let us know on Facebook or Twitter!
---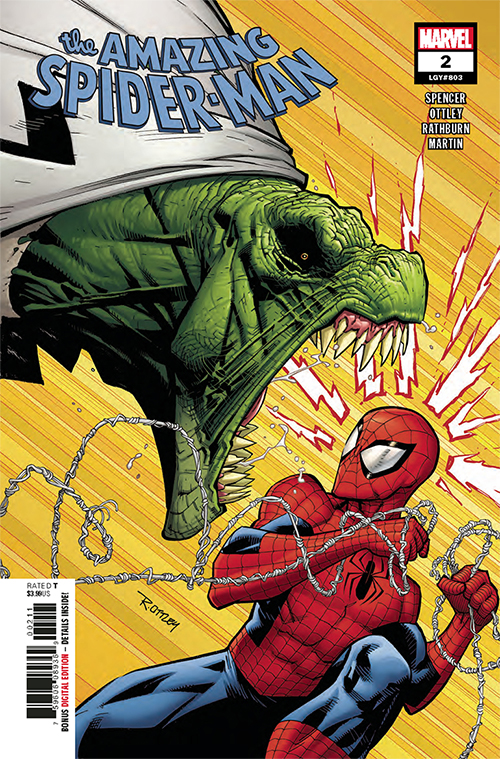 Amazing Spider-Man #2
MAY180793

(W) Nick Spencer (A/CA) Ryan Ottley

An alien invasion hits New York City and the only one who can stop it is...Spider-Man?! But that's far from all you'll find here - a revelation from the past puts Peter Parker's job, relationships, and whole life in jeopardy! And if even that's not enough, you'll see a new roommate, new love interests - and a new villain! Spider-Man goes back to basics courtesy of Nick Spencer (SECRET EMPIRE, SUPERIOR FOES OF SPIDER-MAN) and the Marvel debut of RYAN OTTLEY (Invincible)!

Rated T

In Shops: Jul 25, 2018

SRP: $3.99

Infinity Wars: Prime #1
MAY180832

(W) Gerry Duggan (A/CA) Mike Deodato

Trust us, Marvel Fans - before the INFINITY WARS begin to rage comes this shocking chapter of the cosmic saga that you will not want to miss! The ramifications of this issue will be felt throughout Infinity for years to come! We can say NO MORE!

Rated T+

In Shops: Jul 25, 2018

SRP: $4.99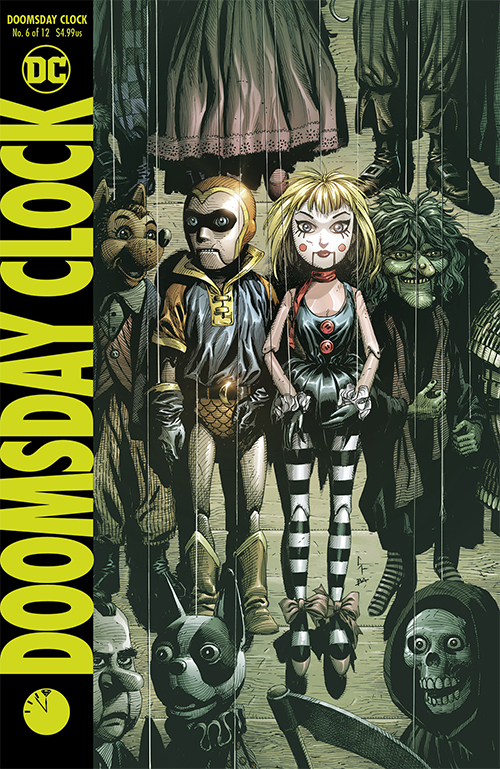 Doomsday Clock #6
MAY180471

(W) Geoff Johns (A/CA) Gary Frank

The critically acclaimed super star team of writer Geoff Johns and artist Gary Frank continue this groundbreaking event as the Mime and the Marionette take center stage in DOOMSDAY CLOCK #6.

In Shops: Jul 25, 2018

SRP: $4.99
Transformers: Unicron #2
MAY180621

(W) James Roberts (A/CA) Alex Milne

Bumblebee investigates a dark corner of Cybertron's past, searching for answers: what is Unicron, and why does it want to destroy Cybertron? Meanwhile, Windblade scrambles to figure out a plan as Chromia makes her return-with a Decepticon fleet in pursuit! Every oversized issue packed with bonus content!

In Shops: July 25, 2018

SRP: $4.99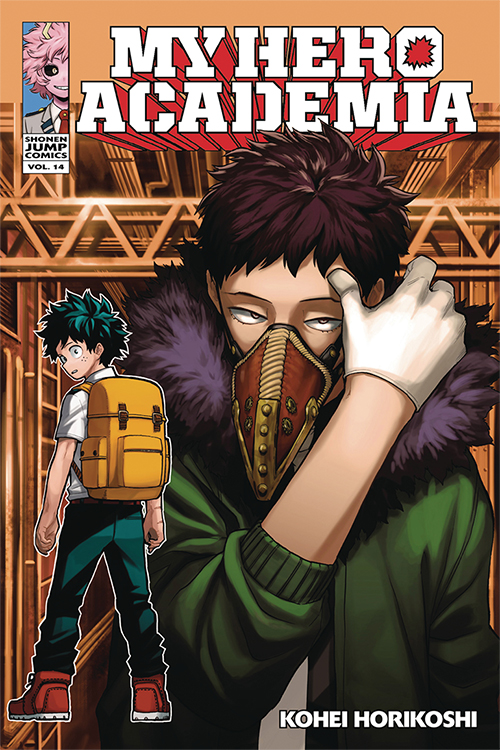 My Hero Academia GN Vol. 14

JUN182184
(W) Kouhei Horikoshi (A/CA) Kouhei Horikoshi

Summer vacation is over, and it's back to school for the students of U.A. High! But before classes can get started, Midoriya and Bakugo need to settle a beef between them that's been a long time coming. Even if they can get past this bump in the road on the way to becoming superheroes, the hurdles will just keep getting higher and higher-the hero work studies in the upcoming year will bring them even closer to their goal...or their destruction!

For teen audiences.

In Shops: July 25, 2018

SRP: $9.99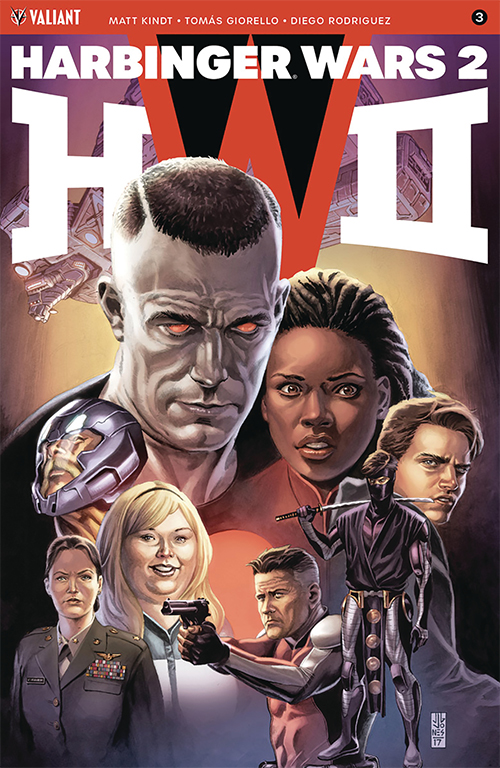 Harbinger Wars 2 #3
MAY182076

(W) Matt Kindt (A) Tomas Giorello (CA) J. G. Jones

All hands on deck!
Divided but not yet conquered, Livewire and the Harbinger Renegades are making their last stand for the fate of their fellow psiots! Targeted by X-O Manowar and the governmental forces of the H.A.R.D. Corps, the most powerful players behind the cataclysmic conflict that has torn America asunder are about to converge in a violent conflict where the ultimate fate of the Valiant Universe will be decided... And Ninjak and Bloodshot are about to get a crucial new role in the heart of it all!
From coast to coast, New York Times best-selling writer Matt Kindt (X-O MANOWAR, DIVINITY) and superstar artist Tomás Giorello (X-O MANOWAR, NINJA-K) are about to unleash a sonic boom of seismic consequences as Valiant's spectacular summer event rages forward!
In Shops: July 25, 2018

SRP: $3.99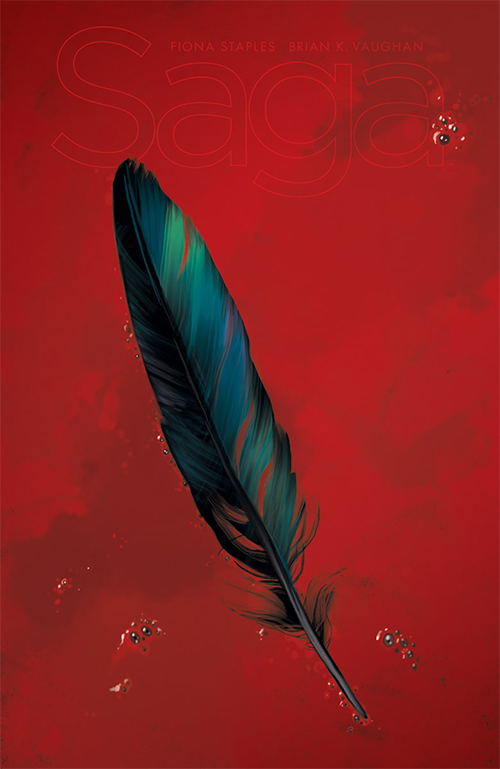 Saga #54
MAY180242

(W) Brian K. Vaughan (A/CA) Fiona Staples

END OF STORY ARC!
The explosive "season finale" to SAGA's most shocking storyline yet.

In Shops: July 25, 2018

SRP: $2.99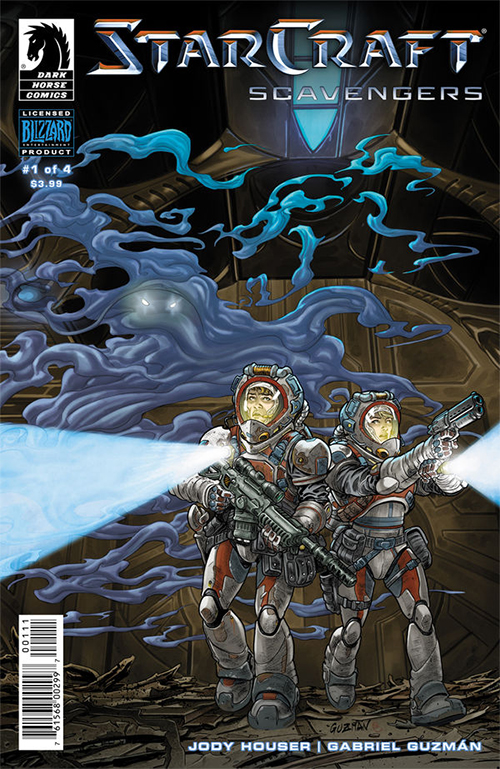 Starcraft Scavengers #1

MAY180327

(W) Jody Houser (A/CA) Gabriel Guzman

Writer Jody Houser (Mother Panic, Faith) and artist Gabriel Guzmán (Mass Effect: Discovery, Star Wars) join forces for StarCraft, a new series further exploring the expansive universe of Blizzard's hit game. A group of terran space scavengers hope to pull off the job of their lifetimes, ignoring a recent United Earth Directorate treaty to pillage a derelict protoss ship.
o Produced by Dark Horse Comics in close collaboration with Blizzard Entertainment.
o Writer Jody Houser takes readers on a sci-fi-horror thrill ride in space!

In Shops: July 25, 2018

SRP: $3.99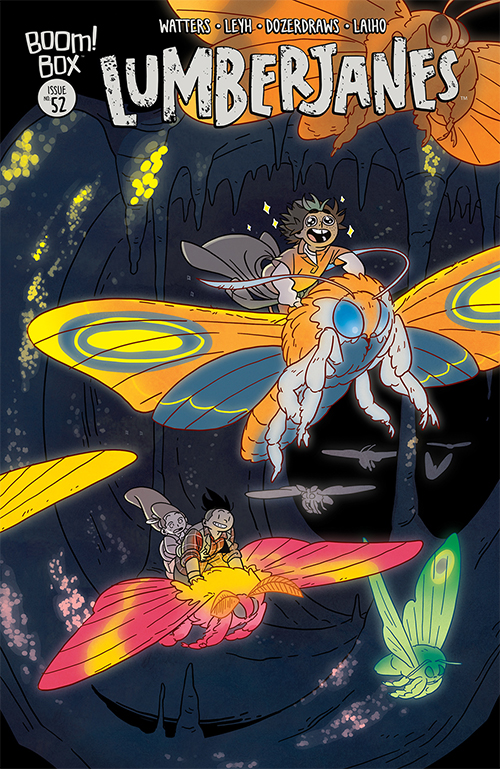 Lumberjanes #52

MAY181219

(W) Shannon Watters, Kat Leyh (A) Dozerdraws (CA) Kat Leyh

April, Mal, and Ripley break the surface and see the light of day once more-but how will they get back to the Mess Hall without breaking Jen's rule about setting foot outside? Meanwhile, in the Mess Hall itself, chaos builds across the tabletop world of Panterra, leaving Jo, Diane, and Barney grappling for power.

In Shops: Juyl 25, 2018

SRP: $3.99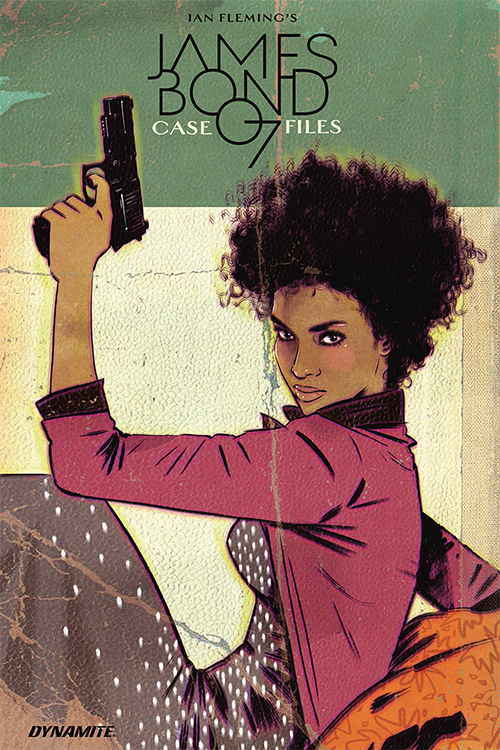 James Bond Case Files HC Volume 1
MAY181082

(W) Kieron Gillen, Jody Houser, Ibrahim Moustafa, Declan Shalvey (A) Antonio Fuso, Jacob Edgar, Ibrahim Moustafa, P. J. Holden (CA) Tula Lotay
Contains Four exhilarating stand-alone Bond stories from superstar creators.

SERVICE: In contemporary politics, where Britain's world standing is often more zero than 007, an assassin plans to exterminate the "special relationship," and lead Britain and the United States into a very dark place...especially when he does so by aiming down the sights of an ancient Enfield rifle! It'll test Bond's deadly talents to their limits, in order to defeat the assassin and avert certain geopolitical disaster...
MONEYPENNY: Friend of JAMES BOND, former MI6 field agent and bodyguard of M! On a 'routine' protection mission, Moneypenny discovers a complicated assassination plot that bears a startling resemblance to a terrorist attack from her childhood. Can she call upon her secret agent skills to stop the plot...?

SOLSTICE: 007 accepts an unofficial mission. He travels to Paris, in pursuit of a Russian. But is Bond the hunter, or the hunted?
M: James Bond's superior, code-named M, scrambles MI6's secret agents across the globe. Sometimes, he knowingly sends them to their deaths, for the greater good. But a traumatic event from M's early days in the eld returns to haunt him, forcing M to return to the scene of a crime...HIS crime.

In Shops: July 25, 2018

SRP: $24.99
---

See all the New Releases for this week here!

Get these comics at your local comic shop!