#NCBD 6/6/18: FCBD's 10 Comics for New Comic Book Day!
Jun 06, 2018
Free Comic Book Day was founded on the belief that there's a comic book perfect for everyone out there! Every Wednesday is New Comic Book Day (#NCBD), where new comic releases hit the shelves and fans journey to their local comic shop to get their next adventure.
We've highlighted ten comics that are perfect recommendations for anyone looking to get into comics or continue their fandom!
In this week's list for books coming out 6/6/18, there's definitely something for everyone: a brand-new era begins in the Justice League, Shattered Grid continues in Go Go Power Rangers, Han and Chewie are stuck on an alien planet with no way off in Star Wars Adventures, and more!

What will you be picking up at the comic shop? Let us know on Facebook or Twitter!
---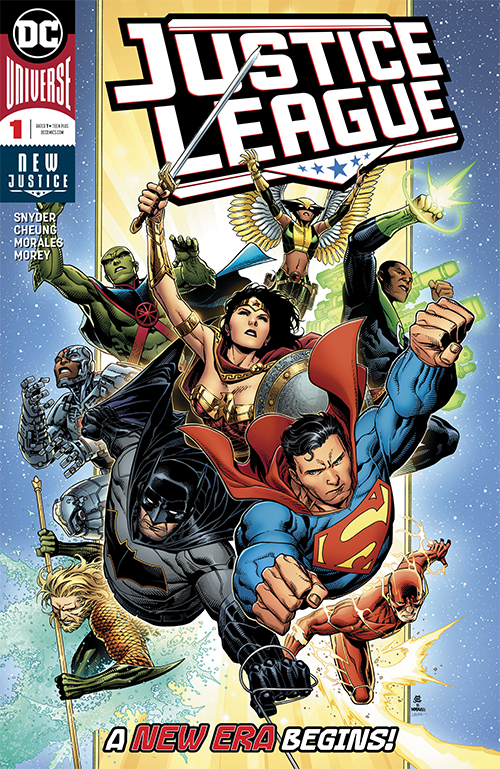 Justice League #1
(W) Scott Snyder (A) Mark Morales (A/CA) Jim Cheung
"THE TOTALITY" part one! A brand-new era begins here! Comics legends Scott Snyder and Jim Cheung launch the Justice League into a cosmos-shaking mystery that will draw out their most terrible foes...in ways our heroes couldn't possibly imagine! In this debut issue, Martian Manhunter struggles to protect the team from an incoming threat that will shatter the world as they know it, while a familiar face strikes out on a dark path...
In Shops: June 6, 2018
SRP: $3.99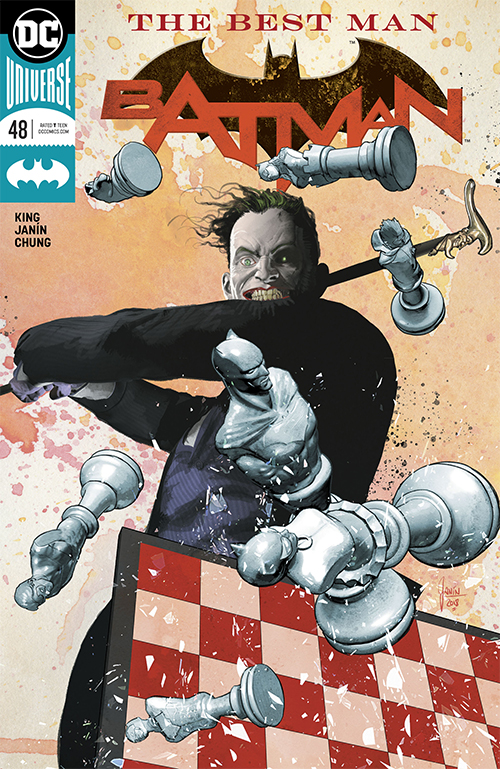 Batman #48

APR180169

(W) Tom King (A/CA) Mikel Janin

"THE BEST MAN" part one! Batman and Catwoman decide it might be better to elope rather than go through some big, stodgy wedding ceremony, but no sooner do they put their marriage on the fast track than The Joker appears! And when The Joker kidnaps the Caped Crusader, will he give his old foe a piece of his mind or bash in his brains?

In Shops: June 6, 2018

SRP: $2.99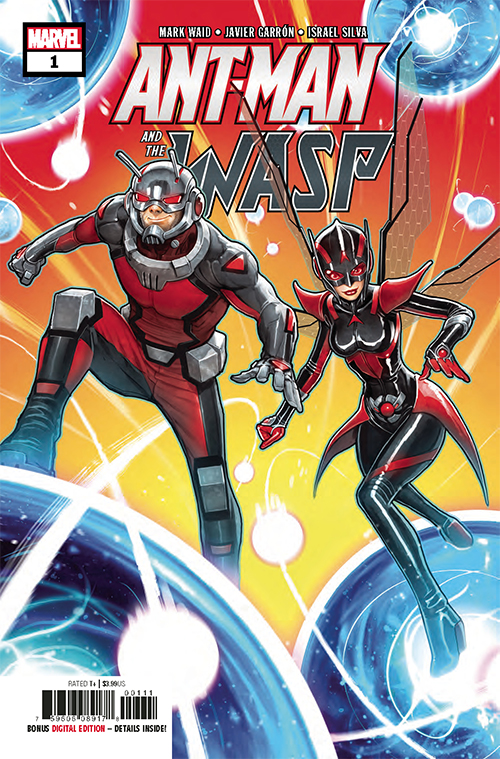 Ant-Man and The Wasp #1
APR180707
(W) Mark Waid (A) Javi Garron (CA) David Nakayama
A NEW SERIES FROM MARK WAID & JAVIER GARRON!
Wasp was just trying to help Ant-Man get home to Earth to see his daughter...but a little problem got in the way. Very little. Subatomic, in fact, as Scott Lang was lost in the vast spaces between atoms! Now, Nadia is his only hope of rescue...if only he would listen long enough for her to save them! From master storyteller Mark Waid (CAPTAIN AMERICA, CHAMPIONS) and Marvel Young Gun artist Javier Garrón (SECRET WARRIORS, STAR-LORD) comes a story of a big journey getting smaller all the time!
Rated T+
In Shops: June 6, 2018
SRP: $3.99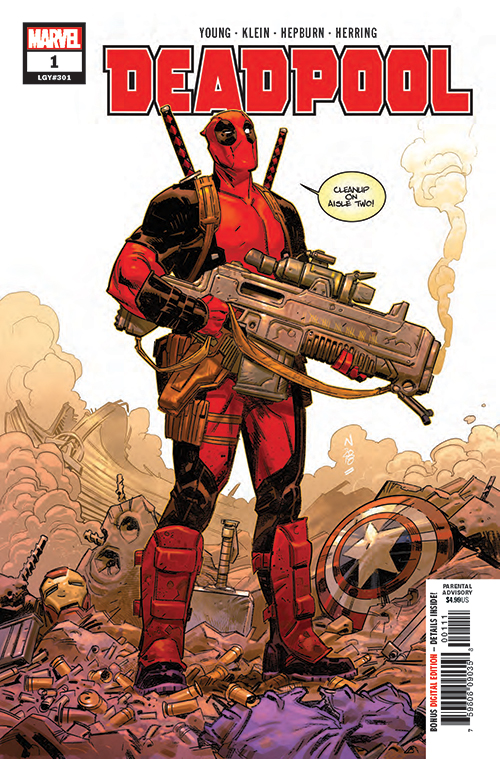 Deadpool #1

APR180698

(W) Skottie Young (A/CA) Nic Klein

MERCIN' FOR A LIVING!

Skottie Young and Nic Klein bring you the craziest tales of the Regeneratin' Degenerate yet! It's been a while since Deadpool's had to merc to make ends meet, but things are tough all over. While Deadpool tries to get his humble mercenary-for-hire business back off the ground, a catastrophic threat so unfathomably huge, so mind-breakingly cataclysmic it defies description, is heading toward Earth, and there's only ONE PERSON WHO CAN STOP IT!!!
Oh no, wait...it's not Wade, is it? Oh, %$@#. It's Wade.

Parental Advisory

In Shops: June 6, 2018

SRP: $4.99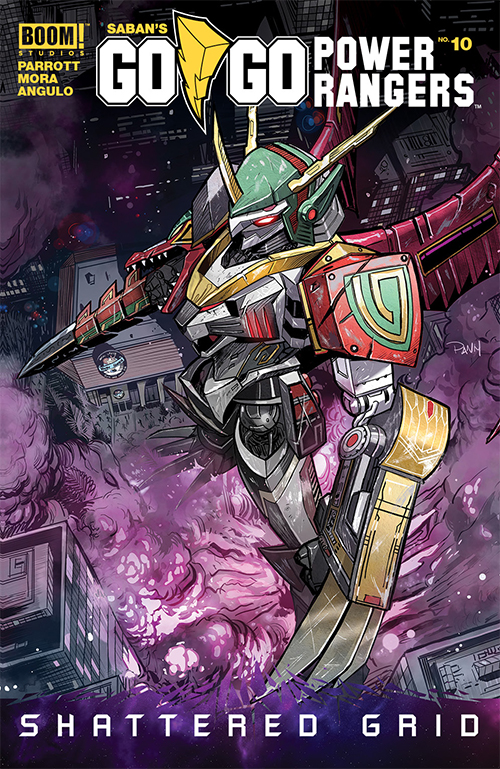 Go Go Power Rangers #10
APR181100

(W) Ryan Parrott (CA) Miguel Mercado (A/CA) Dan Mora

The Ranger Slayer has arrived, threatening the future of the Power Rangers by destroying their pasts in service of Lord Drakkon.

In Shops: June 6, 2018

SRP: $3.99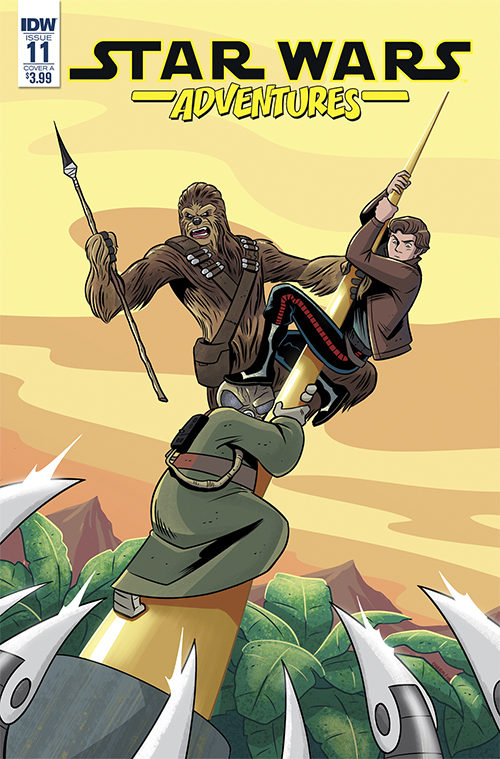 Star Wars Adventures #11
(W) Elsa Charretier, Pierrick Colinet (A) Elsa Charretier (A/CA) Derek Charm
"Powered Down," Part 2 (of 2). Han and Chewie are stuck on an alien planet with no way off while being pursued by droids bent on their destruction! Will everyone's favorite smuggler duo find a way to safety before time runs out?
In Shops: June 6, 2018
SRP: $3.99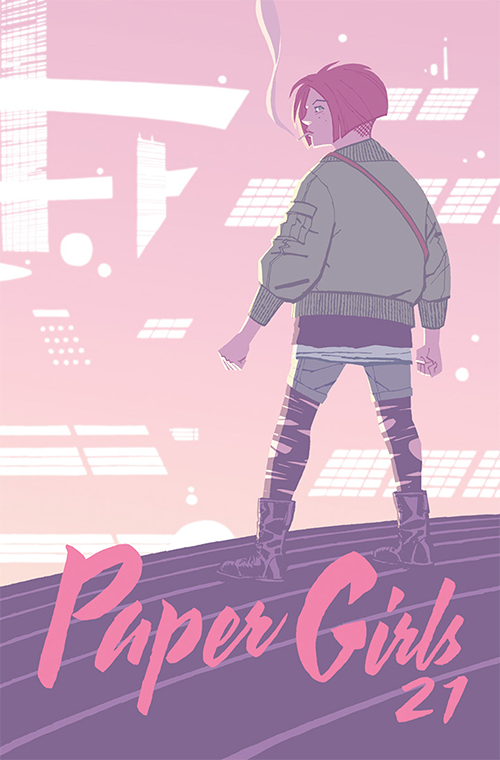 Paper Girls #21

APR180507

(W) Brian K. Vaughan (A/CA) Cliff Chang

NEW STORY ARC! Can anyone escape fate? That's what Mac and her fellow newspaper delivery girls must discover as they break free from the year 2000 and travel to our distant future!

In Shops: June 6, 2018

SRP: $3.99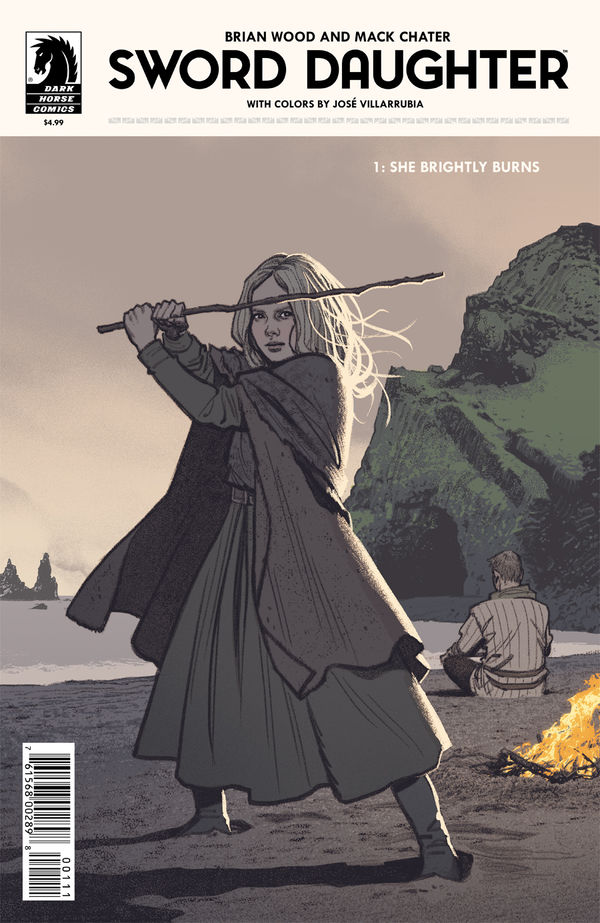 Sword Daughter #1
APR180014

(W) Brian Wood (A) Mack Chater (CA) Lauren Affe

The Forty Swords came at night and murdered the entire village, save for two people: the infant Elsbeth and her grief-stricken father, Dag. Setting off on a revenge quest that will span the width of Viking Age Europe, they find the key to repairing their damaged relationship lies in the swords they carry. Created by Brian Wood (Northlanders, The Massive, DMZ) and Mack Chater (Briggs Land, Lazarus), Sword Daughter is a visually stunning, emotionally poignant story of parental guilt and acceptance of loss.
o A Viking revenge saga inspired by Lone Wolf and Cub.
o 28 page issues!
o Deluxe cover stock.

In Shops: June 6, 2018

SRP: $4.99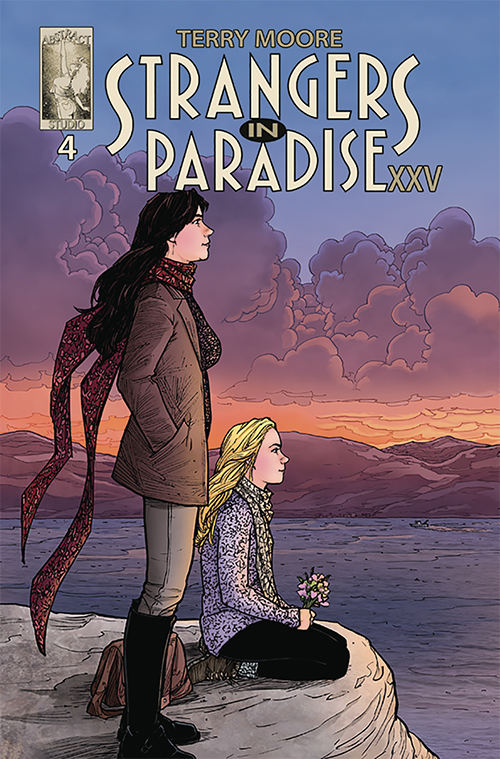 Strangers In Paradise XXV #4
(W) Terry Moore (A/CA) Terry Moore
The hunt for rogue Parker Girl Stephanie leads Katchoo to the moors of Scotland and a chilling game of cat and mouse. But things get complicated when she has a surprise visitor waiting at the hotel-Francine! The stakes have never been higher as Katchoo fights to save her family!
In Shops: June 6, 2018
SRP: $3.99

The Tick #4
(W) Cullen Bunn, JimmyZ Johnston (A/CA) Duane Redhead
While Clowns and Ninjas are trying to murder them, The Tick and his new compatriots struggle to find their way out of the monstrous laboratory known only as "The Facility" as their adventure ticks down to an explosive finale! The Amazon Tick show has debuted to overwhelming support! Don't get left behind on this wild and exciting new story!
In Shops: June 6, 2018
SRP: $3.99
---
See all the New Releases for this week here!

Get these comics at your local comic shop!