#NCBD 5/30/18: FCBD's 10 Comics for New Comic Book Day!
May 30, 2018
Free Comic Book Day was founded on the belief that there's a comic book perfect for everyone out there! Every Wednesday is New Comic Book Day (#NCBD) in comic book shops, where new comics release hit the shelves of comic book shops for eager fans to pick up and purchase.
We've highlighted ten comics that are perfect recommendations for anyone looking to get into comics!
In this week's list for books coming out 5/30/18, there's definitely something for everyone: the biggest Peter Parker/Norman Osborn story of all time unfolds in Amazing Spider-Man #800, a new era begins for Superman in Man of Steel #1, experience the shocking conclusion in Barrier #5, and more!

What will you be picking up at the comic shop? Let us know on Facebook or Twitter!
---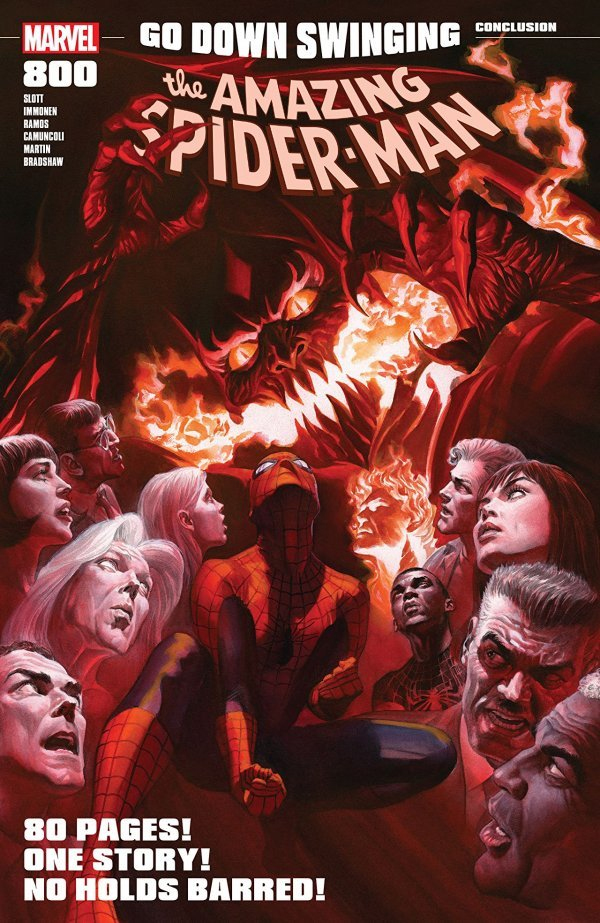 Amazing Spider-Man #800
MAR180826

(W) Dan Slott (A) Stuart Immonen, Humberto Ramos, Giuseppe Camuncoli, Jim Cheung (CA) Alex Ross
• Dan Slott and Stuart Immomen are joined by many of the artists who made the last 10 years of Spider-Man so Amazing!
• The biggest Peter Parker/Norman Osborn story of all time unfolds over one 80-page story, a scope unmatched in comics!
• Who lives?! Who dies?! And what scars will Spider-Man bear from here on out?!

Rated T

In Shops: May 30, 2018

SRP: $9.99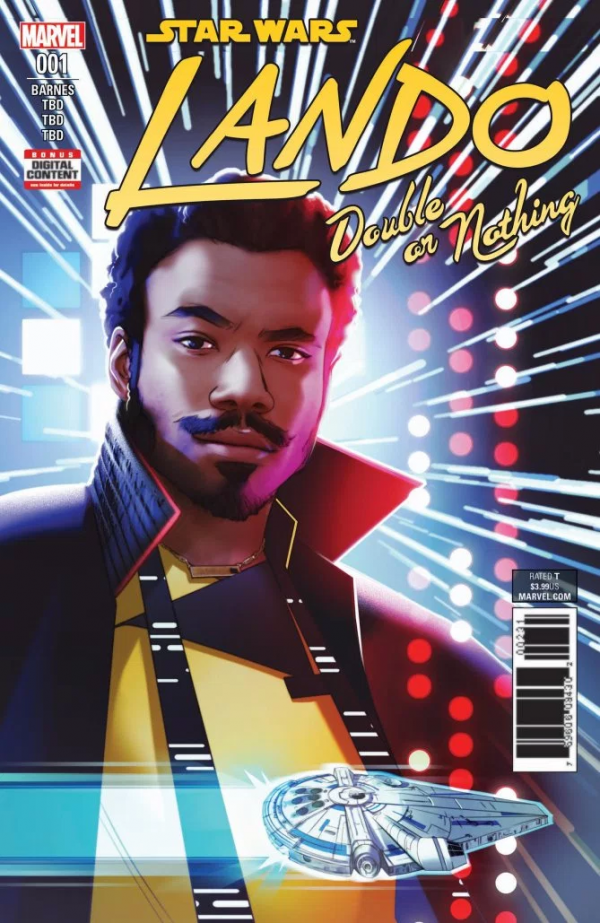 Star Wars Lando Double or Nothing #1
MAR180948

(W) Rodney Barnes (A) Paolo Villanelli (CA) W. Scott Forbes

Straight from the frames of the highly-anticipated film SOLO: A STAR WARS STORY swaggers a younger and somehow even cockier Lando Calrissian! Before his days in the Rebellion, before he ran Cloud City, even before he lost the Millenium Falcon, comes this tale of Lando's adventures and misadventures in search of love and money leading right up to his appearance in SOLO!

Rated T

In Shops: May 30, 2018

SRP: $3.99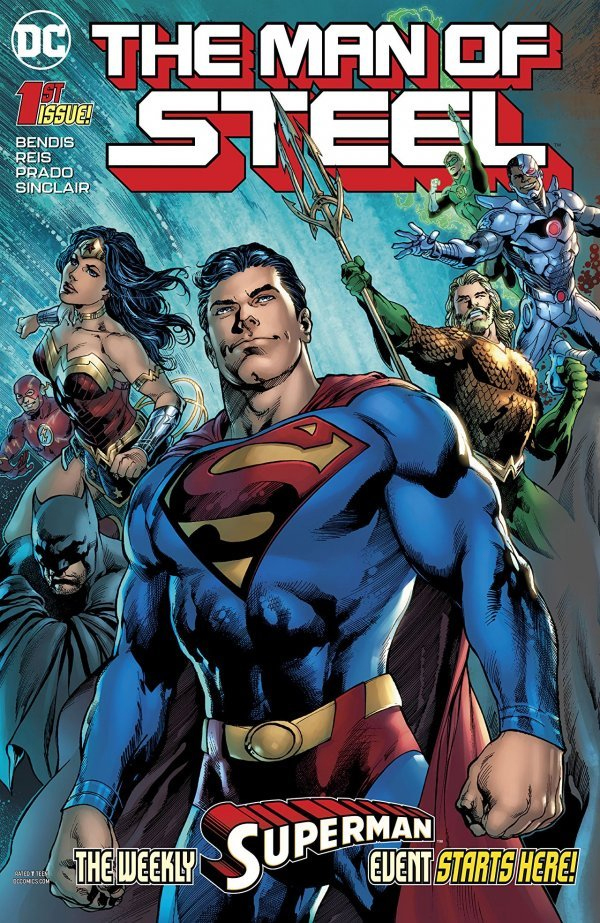 Man of Steel #1
APR180145

(W) Brian Michael Bendis (A) Joe Prado (CA) Miguelanxo Prado (A/CA) Ivan Reis

A new era begins for Superman as a threat from his earliest origins reemerges to destroy the Last Son of Krypton. As Superman struggles to come to grips with what has happened to his wife and son, he must also face a new threat that's determined to burn down Metropolis!

In Shops: May 30, 2018

SRP: $3.99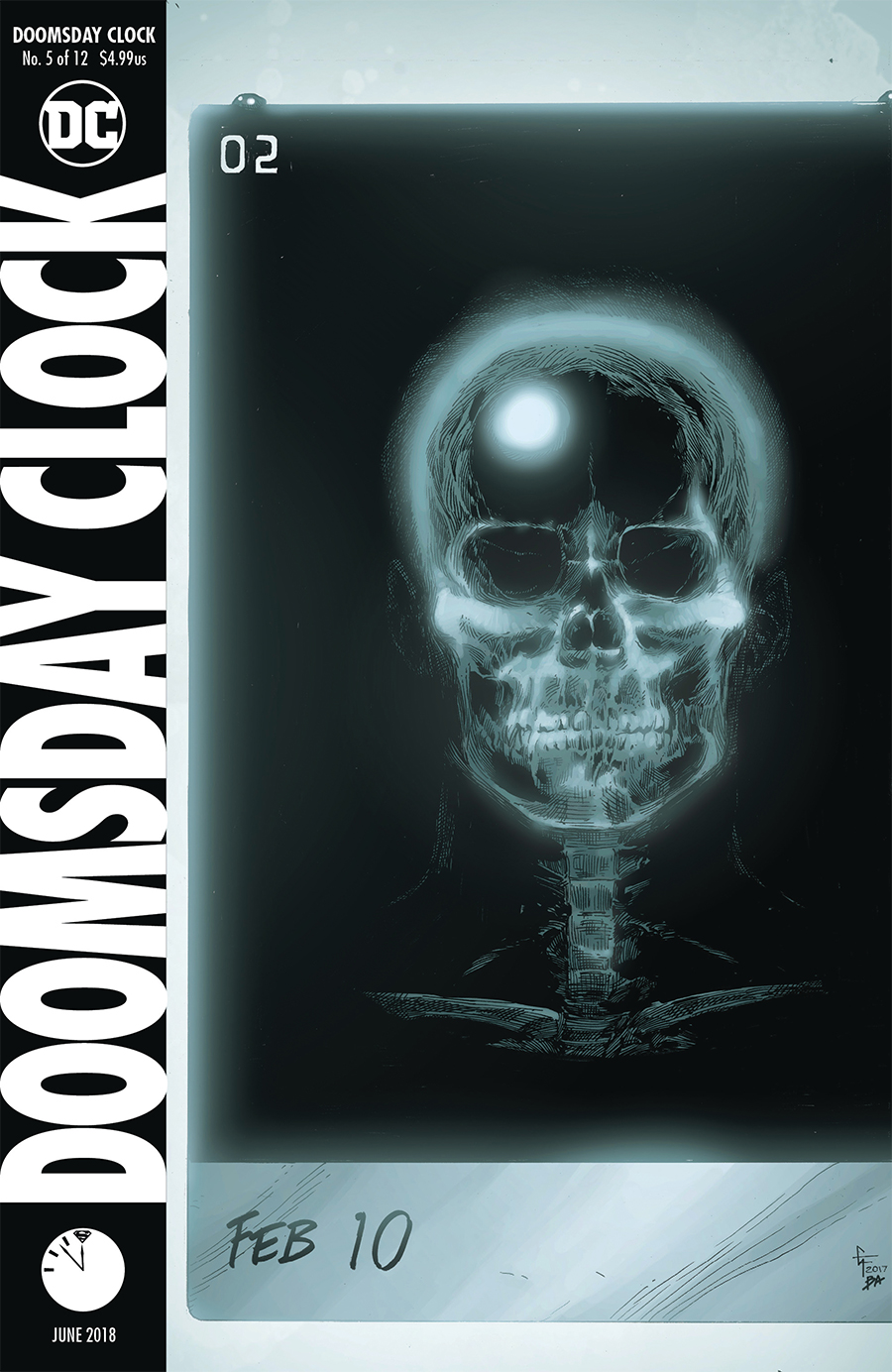 Doomsday Clock #5
MAR180233

(W) Geoff Johns (A/CA) Gary Frank

The Comedian lives! The Mime and Marionette loose in Gotham City! Rorschach is locked in the bowels of Arkham Asylum! Secrets will be revealed as the Doomsday Clock ticks on...

In Shops: May 30, 2018

SRP: $4.99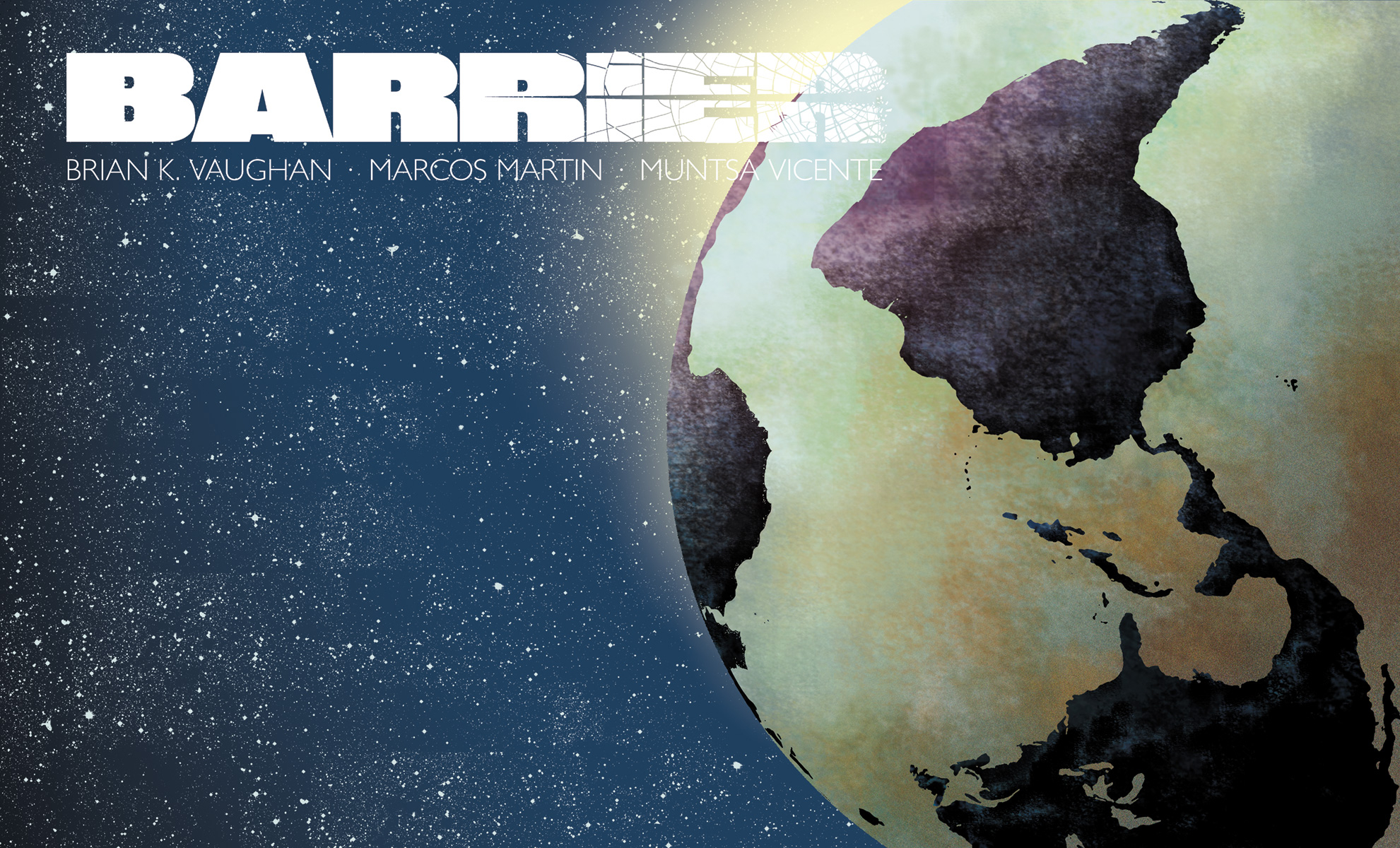 Barrier #5
MAR180576

(W) Brian K. Vaughan (A/CA) Marcos Martin

This massive, 50-page finale brings our multilingual epic to its shocking conclusion.

In Shops: May 30, 2018

SRP: $4.99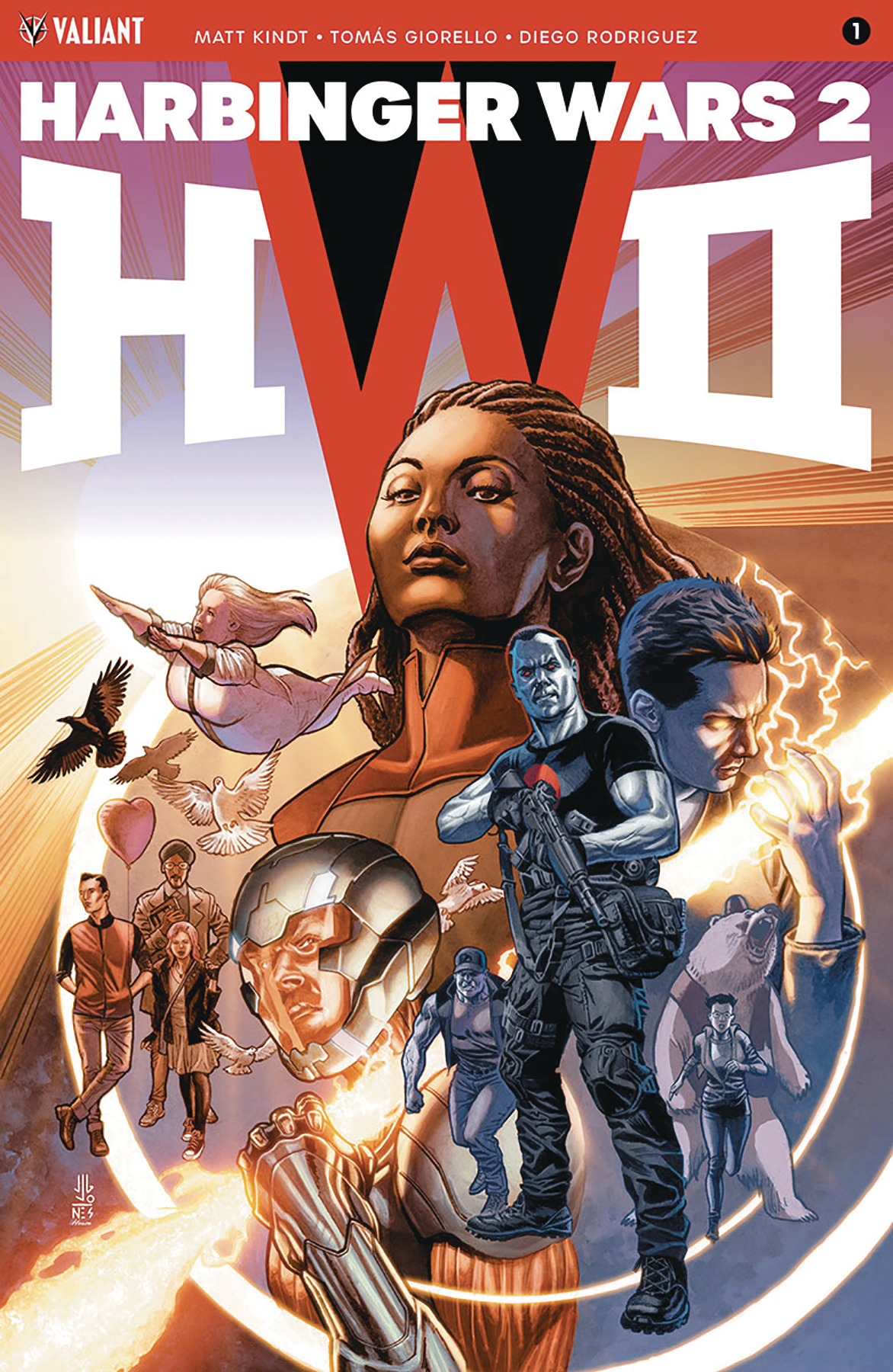 Harbinger Wars 2 #1

MAR181983

(W) Matt Kindt, Eric Heisserer (A) Tomas Giorello (CA) J. G. Jones

THE SEISMIC COMICS EVENT OF 2018 STARTS HERE!

From New York Times best-selling writer Matt Kindt (X-O MANOWAR. DIVINITY, Mind MGMT) and superstar artist Tomas Giorello (X-O MANOWAR), the most powerful Valiant event ever attempted erupts in full force as X-O Manowar, Livewire, the Harbinger Renegades, Bloodshot, the Secret Weapons, Ninjak, and a cast of thousands draw their battle lines in HARBINGER WARS 2!

For the rare and immensely powerful subset of humanity known as psiots, their unique abilities have come with an enormous cost. Once, their existence was known only to a select few. Now, the revelation that thousands of these latent telekinetic "harbingers" secretly live among us...with the potential to become active at any moment...has led the American government to a dramatic tipping point...
Armed with new extra-governmental authority, the deep-black military contractor known as Omen has been authorized to identify, evaluate, and, if need be, eliminate all super-normal threats to the homeland. H.A.R.D. Corps units have been deployed into cities and towns across the United States to enforce their orders.

In the East, one of the most powerful minds on Earth, Peter Stanchek, is leading his band of Renegades across the country, activating any potential psiots willing to join them, and building an insurrection force of ultra-powerful and unwieldy new abilities that will soon bring war to Omen's doorstep...and the unstoppable force known as X-O Manowar raging back to Earth...

In the West, Livewire - the telekinetic technopath with the ability to bend machines and computers to her will - will be forced to choose between her former allies...or her newfound team of Secret Weapons. As the situation escalates beyond human control, the United States will be plunged into darkness from coast to coast, launching Bloodshot and Ninjak into a dangerous mission to neutralize their one-time teammate - and setting the stage for the most shocking, most violent, and most consequential clash of powers ever witnessed in the history of the Valiant Universe!

In Shops: May 30, 2018

SRP: $3.99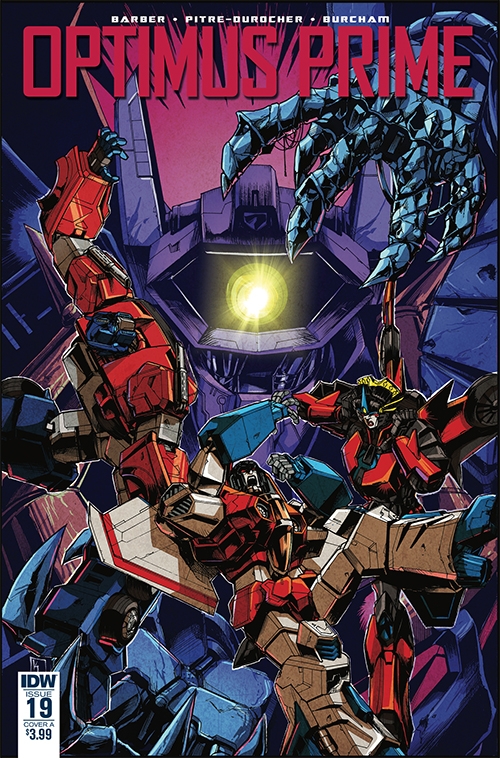 Optimus Prime #19
MAR180467

(W) John Barber (A) Sara Pitre-Durocher (CA) Kei Zama

"The Falling," Part 4. Onyx Prime's motivations are clear, and his scheme seems unstoppable. Heroes have fallen, and hope dwindles for the survivors. Cybertron's last chance of salvation is in the hands of... well, that would be telling, wouldn't it?

In Shops: May 30, 2018

SRP: $3.99
Jim Henson's Labyrinth Coronation #4
MAR181294

(W) Simon Spurrier (A) Daniel Bayliss, Irene Flores (CA) Fiona Staples

Maria finds allies willing to help guide her to the center of the Labyrinth and to her son, Jareth. But how much can she really trust them?

In Shops: May 30, 2018

SRP: $3.99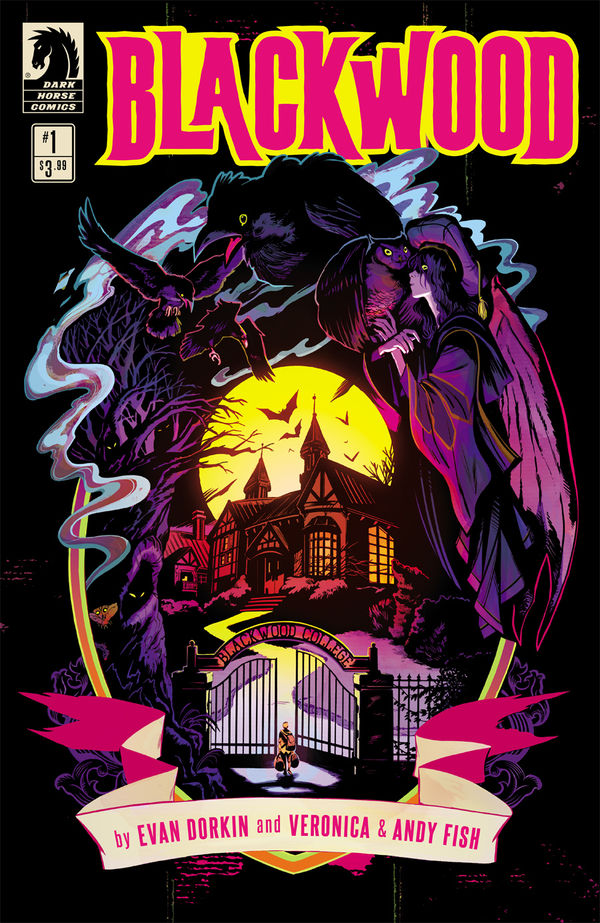 Blackwood #1
MAR180038

(W) Evan Dorkin (A/CA) Veronica Fish

From the multi-Eisner award-winning creator of Beasts of Burden and the artist of Archie and Slam comes this supernatural fantasy about a magical murder in a sorcery school. When four teenagers with haunted pasts enroll in Blackwood College-a school that trains students in the occult-their desire to enhance their supernatural abilities and bond with others is hampered by an undead dean's curse, ghosts in their dorm, a mischievous two-headed mummy-chimp, a plague of mutant insects, and the discovery of an ancient evil that forces our heroes to undergo a crash course in the occult for the sake of the world.

In Shops: May 30, 2018

SRP: $3.99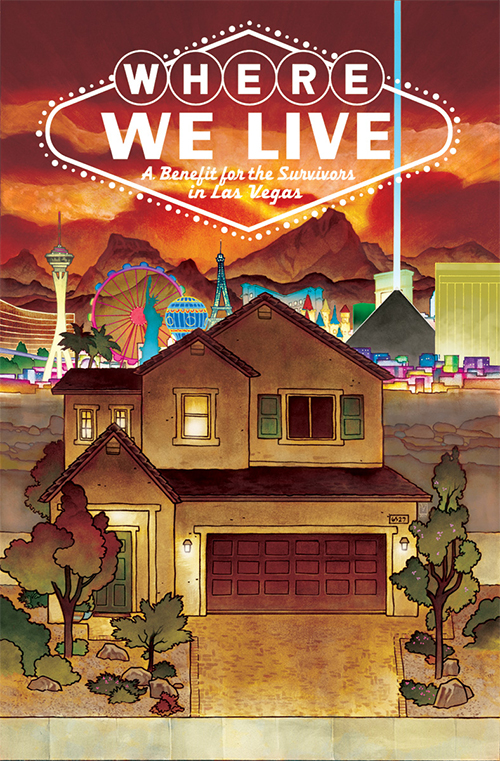 Where We Live: Las Vegas Shooting Benefit Anthology TP
MAR180600

(W) Mike Allred, Brian Michael Bendis, Ivan Brandon, Kurt Busiek, Amy Chu, Kelly Sue DeConnick, Neil Gaiman, Kieron Gillen, Mike Mignola, Mark Millar, Greg Pak, James Robinson, Gail Simone, Brandon Graham, Rob Williams (A) Rafael Albuquerque, Mike Allred, Paul Azaceta, Cliff Chiang, Geof Darrow, Tess Fowler, Brian Haberlin, Phil Hester, Jo?lle Jones, Ariela Kristantina, Jeff Lemire, Jamie McKelvie, Michael Avon Oeming, Sean Phillips, Darick Robertson, Bill Sienkiewicz, Brandon Graham, Javier Pulido (A/CA) J. H. Williams
On October 1, 2017, Las Vegas, Nevada suffered the worst mass shooting in modern American history, resulting in 58 deaths and over 500 injured. It broke my heart. Las Vegas is my home. I felt like something needed to be done to help in a unique way." - JH WILLIAMS III, Artist & Curating Editor.
This "unique way" was the genesis of the WHERE WE LIVE anthology-a riveting collection of both fictional stories and actual eye-witness accounts told by an all-star line-up of the top talent working in comics today. All the creators have graciously volunteered their time and talent to help bring some sense to this senseless act and, in the process, raise money for the survivors and their families.
The book will include a variety of perspectives with key themes exploring gun violence, common sense gun control, value of a compassionate society, mental health stigmatization, aftermath of tragedy and how individuals & communities persevere and an appreciation of Las Vegas as a vibrant community.
100% of the proceeds for the WHERE WE LIVE anthology will be donated to Route 91 Strong, a non-profit organization.

In Shops: May 30, 2018

SRP: $19.99


---