Exclusive Swag Available at Comic Shops on Free Comic Book Day
Apr 27, 2018
Free Comic Book Day 2018 is coming up on Saturday, May 5th, and in addition to the free comics, your local comic shop will be giving away tons of other cool swag to celebrate the day!
Take a look at what kinds of items will be available, then click to find a participating Free Comic Book Day comic shop so you know where to go to get your free comics and swag on May 5th!
Freeform's newest show, "Marvel's Cloak & Dagger" follows two teens from very different backgrounds who develop superpowers that are mysteriously linked to one another. In anticipation of the premiere, fans can pick up an 11x13" poster featuring the characters of Cloak and Dagger. Click the image to get a closer look at the poster. Remember to tune in to the premiere on June 7 at 8pm/7c on Freeform! Available at select U.S. stores only.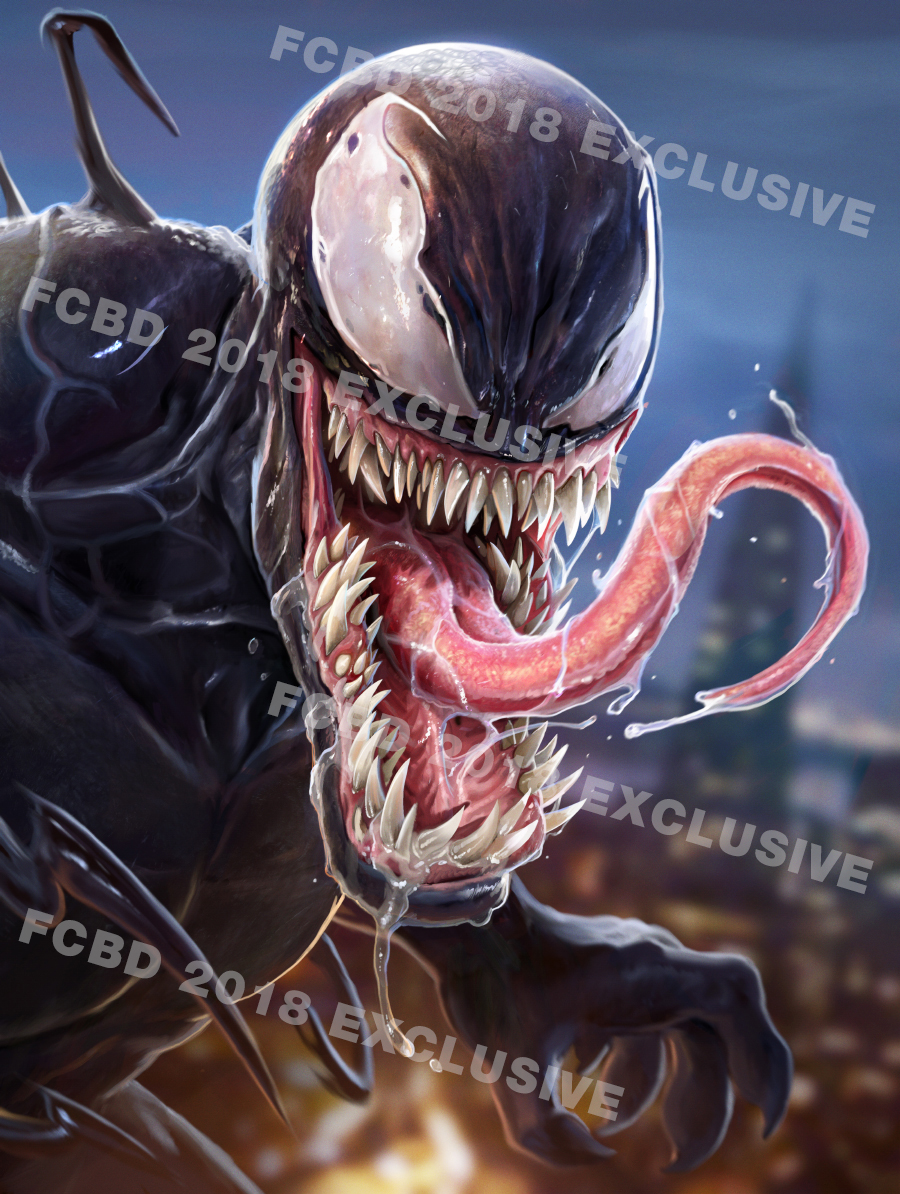 In celebration of Venom's 30th anniversary, and the upcoming Venom film, Sony Pictures Entertainment is partnering with Free Comic Book Day and artist Dan LuVisi (Last Man Standing: Killbook of a Bounty Hunter; Popped Culture) to bring Venom fans exclusive art prints signed by the artist in a limited run of 2,500 pieces, and sent to participating FCBD shops across the United States. In celebration of the big "3-0," thirty additional "test prints" signed not only by Dan, but by Academy Award® nominated actor Tom Hardy, who plays Venom in the upcoming on-screen adaptation, will be distributed at random to comic shops across the country. If you can't get your hands on one of these exclusive prints, no worries! Also up for grabs are official mini Venom movie poster, which will also be available at most participating U.S. comic shops! Top image is the mini movie poster available at most participating U.S. comic shops. Bottom image is exclusive test print signed by Dan LuVisi and actor Tom Hardy. Click on each poster to get a closer look!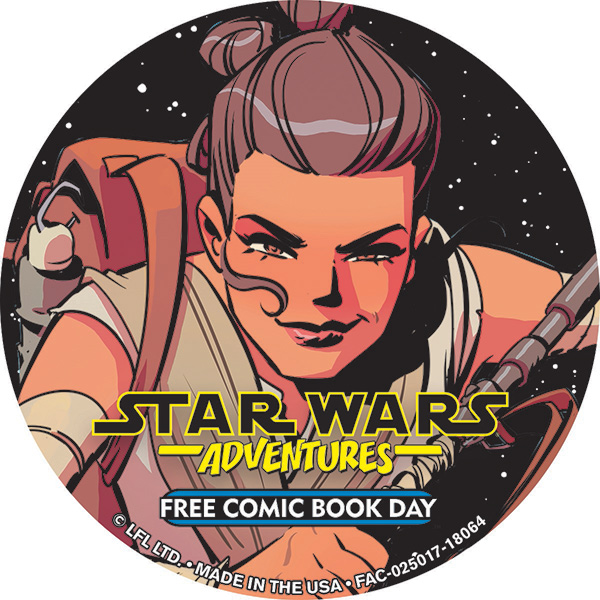 IDW Publishing has dispatched Star Wars' newest heroine to help celebrate Free Comic Book Day across the galaxy! Each circle button bears the FCBD logo and full-color artwork from Star Wars Adventures, featuring Rey. Measuring 2.25" in diameter, it's the perfect sized decoration for your jacket, bag, or spaceship cock pit!
Who doesn't love a good temporary tattoo? They're fun, non-committal, and just plain cool! The Free Comic Book Day 2018 temporary tattoo sheet offers fans a selection of tattoo choices, including two versions of the Free Comic Book Day logo, and artwork from Mike Allred's Madman!
You've spent time researching and planning which comics you want to get on Free Comic Book Day, so when the day comes and you've got your hands full with all the comics you wanted, make sure to grab an "I Got a Free Comic Today!" sticker to commemorate your FCBD18 haul!