Celebrate Superman with Action Comics #1000 at Comic Shops
Apr 11, 2018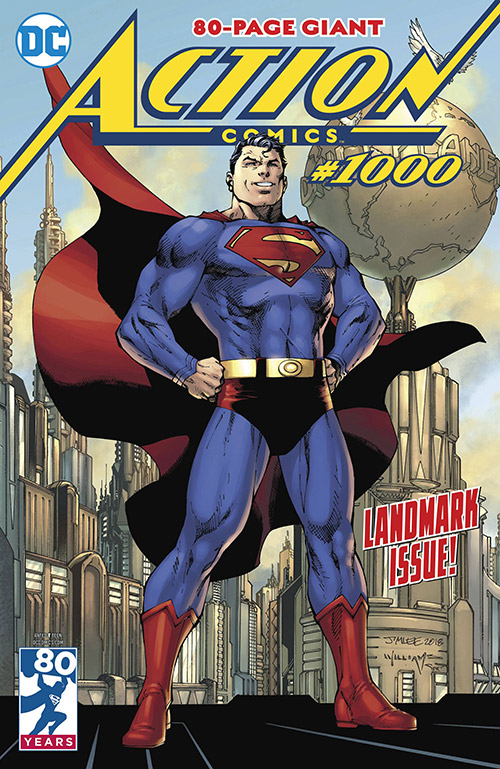 The red trunks are back!
Fans are invited to come celebrate superman and 1,000 issues of Action Comics at special midnight release parties on April 18th at local comic shops worldwide.
"The one-thousandth issue of Action Comics is an incredible milestone in pop culture and a testament to the vision of Jerry Siegel and Joe Shuster," said DC publisher Dan DiDio. "Without this book, along with Siegel and Shuster's fertile imaginations and boundless creativity, the superhero's place in literature may have been wildly different, if not altogether nonexistent."

This must-have collector's item comic book will feature an all-star lineup of top talent including previously unpublished art from Curt Swan, whose dynamic, iconic style many consider the definitive look for the Man of Steel throughout comics' Golden and Silver Ages. Acclaimed DC writer Marv Wolfman will script a story based on this never-before-seen content. In addition, the comic will include a collection of memorable bonus stories from some of the most celebrated names in comics and entertainment.
Contributors to this once-in-a-lifetime issue include legendary Superman movie director Richard Donner and New York Times best-selling writer Geoff Johns, with art by Olivier Coipel. Other contributing creative teams will include Paul Dini with José Luis García-López; Tom King with Clay Mann and Jordie Bellaire; Brad Meltzer with John Cassaday and Laura Martin; Louise Simonson with Jerry Ordway; Scott Snyder with Tim Sale, and more!
Be sure to make the official midnight release party at your local comic shop. If not you might miss out on picking up one of these spectacular celebratory variant covers, or additional exclusive store variants at your local comic shop: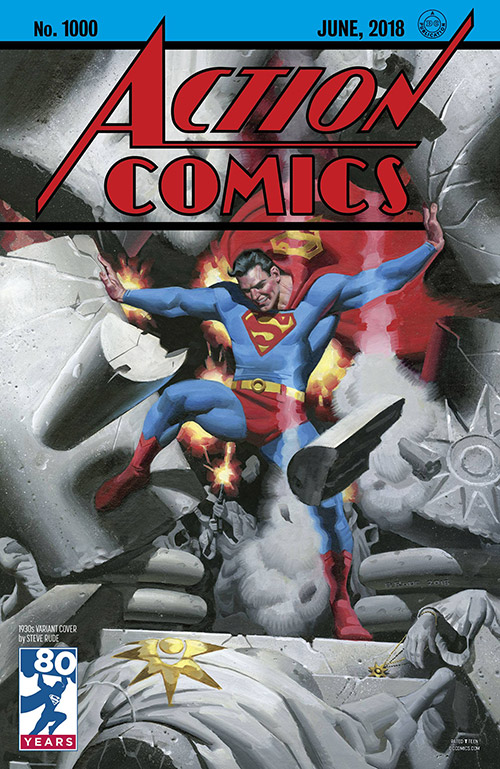 ACTION COMICS #1000 1930s variant cover (FEB180143) featuring art by Steve Rude.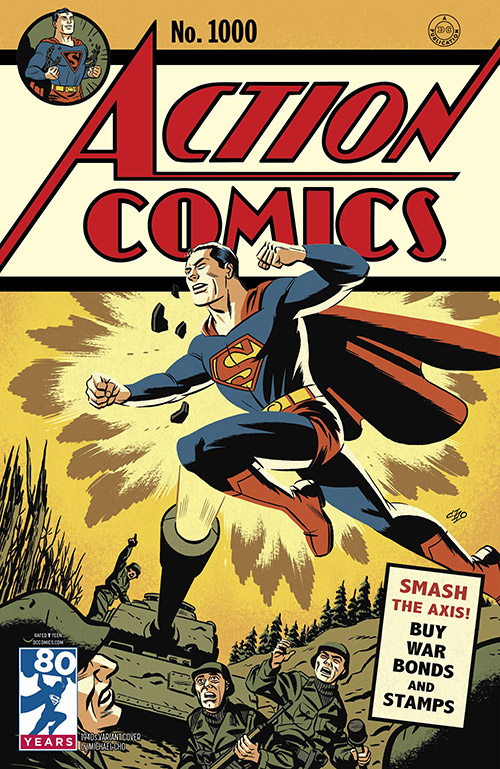 ACTION COMICS #1000 1940s variant cover (FEB180144) featuring art by Michael Cho.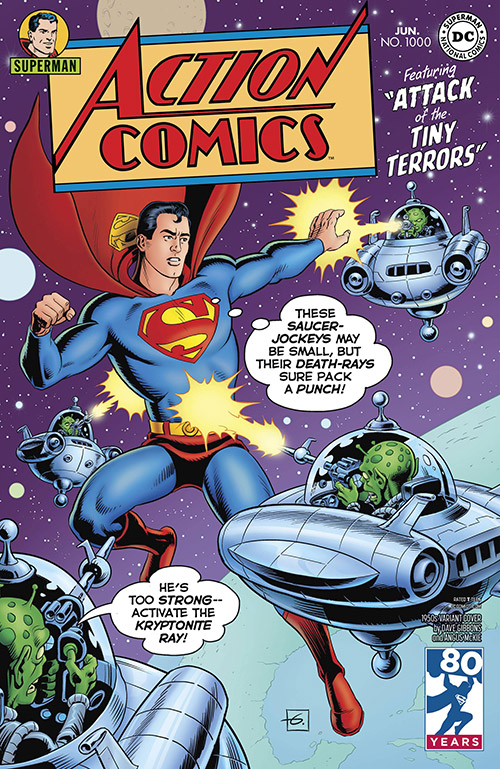 ACTION COMICS #1000 1950s variant cover (FEB180145) featuring art by Dave Gibbons.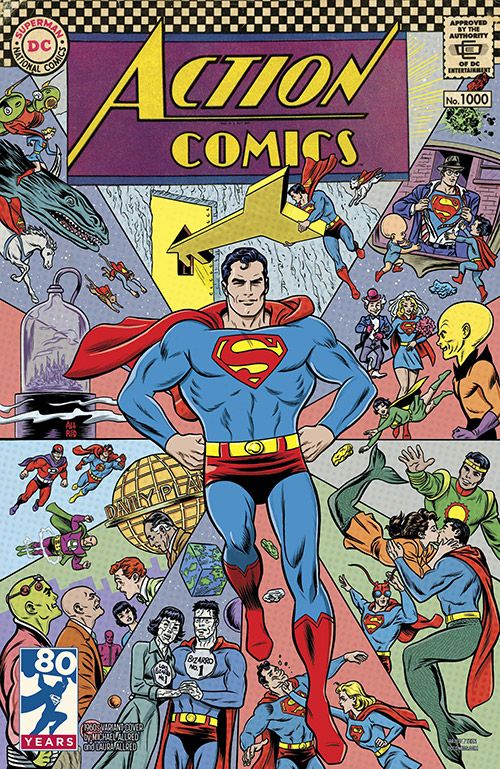 ACTION COMICS #1000 1960s variant cover (FEB180146) featuring art by Michael Allred.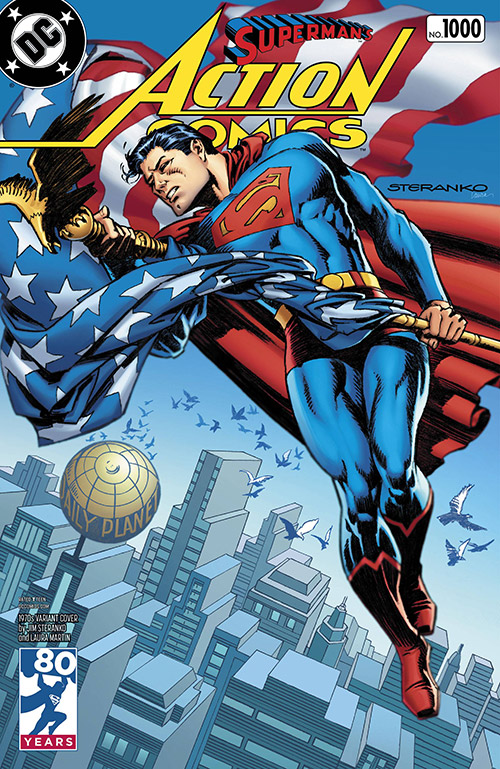 ACTION COMICS #1000 1970s variant cover (FEB180147) featuring art by Jim Steranko.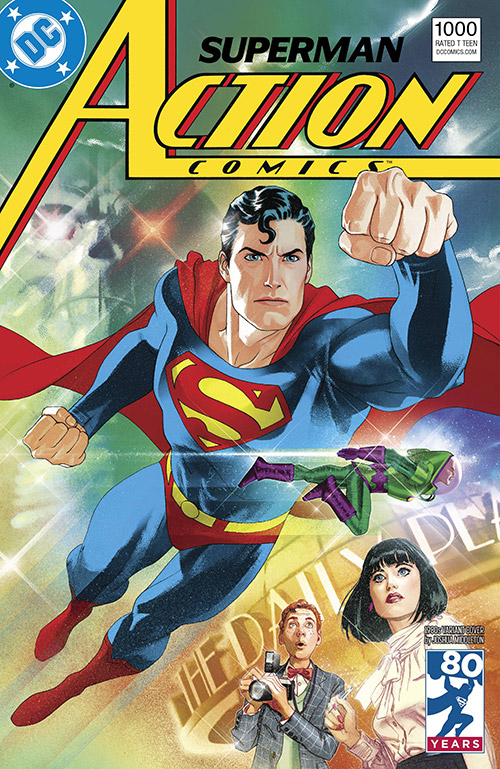 ACTION COMICS #1000 1980s variant cover (FEB180148) featuring art by Joshua Middleton.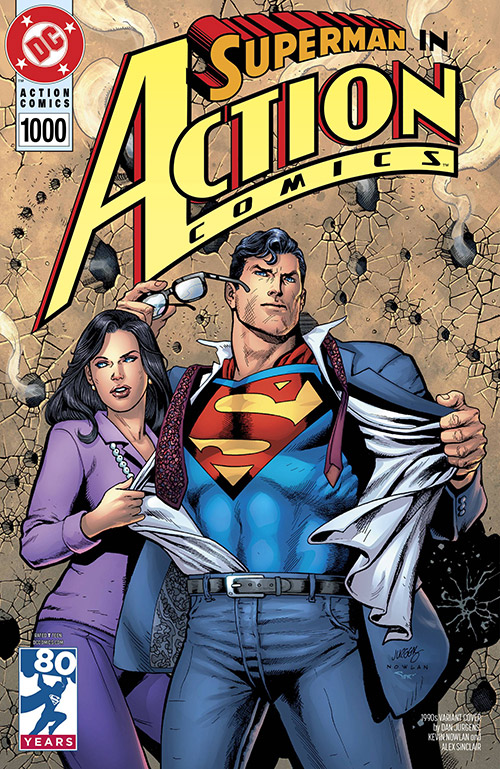 ACTION COMICS #1000 1990s variant cover (FEB180149) featuring art by Dan Jurgens and Kevin Nowlan.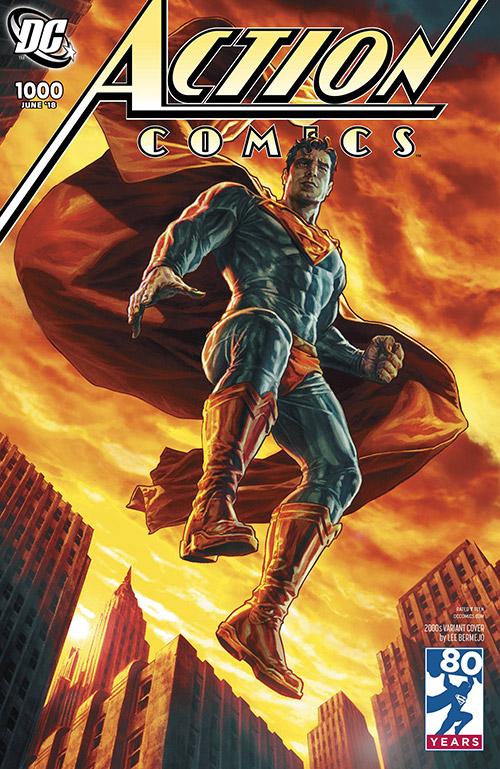 ACTION COMICS #1000 2000s variant cover (FEB180150) featuring art by Lee Bermejo.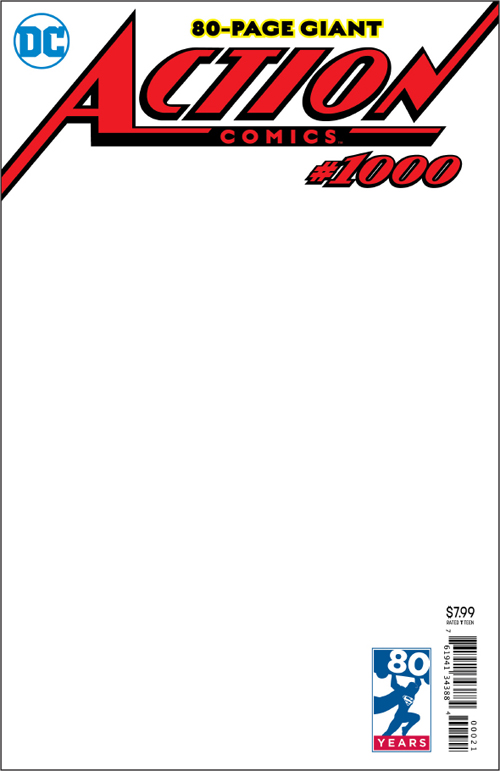 ACTION COMICS #1000 Blank variant cover (FEB180151).