Doctor Who #0 Free Comic Book Day Cover Revealed
Feb 05, 2018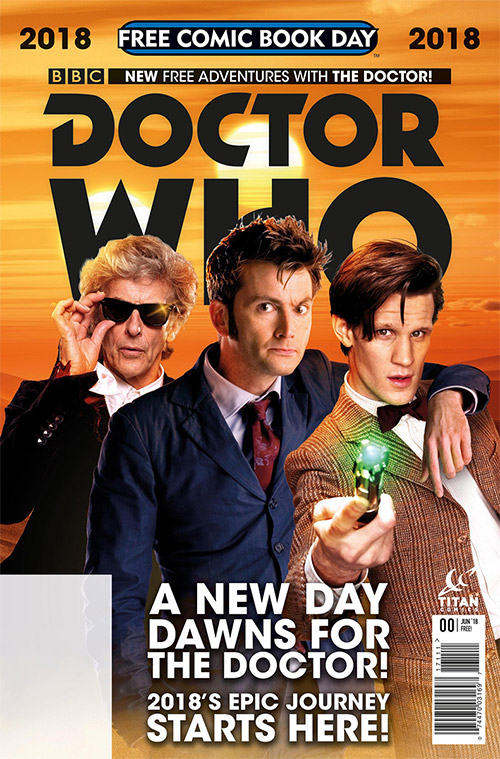 The cover for Doctor Who #0 from Titan Comics has been revealed!
The all-new Doctor Who starts here! Don't miss out on Titan's colossal plans for 2018. Everything begins in this amazing #0 issue! Featuring the first chapter in the new Tenth and Eleventh Doctor sagas, by new creative teams too electrifying to spoil here, plus tantalizing glimpses from across the Doctor Who comics universe, including your first look at the Thirteenth Doctor in comics! Perfect for new readers and long-term fans alike, this is the ultimate jumping on point!
Get it at your local comic shop on Free Comic Book Day, May 5, 2018!