FCBD Comic Spotlight: Titan Comics' Doctor Who Comics Day - The Lost Dimension #1
Sep 01, 2017
On Free Comic Book Day 2017, Titan Comics brought the four modern Doctors together in an astounding new story by Alex Paknadel and Mariano Laclaustra. Now, see them come together once more as the endless, empty space between universes fills with an entity powerful enough to shatter creation.
This week, on Saturday, September 2, Doctor Who Comics Day appears at shops! Stop by your local comic shop and make sure to grab a copy before they run out!
DOCTOR WHO: THE LOST DIMENSION ALPHA
JUN171932
TITAN COMICS
(W) George Mann, Cavan Scott
(A) Rachael Stott, Rod Fernandes
THE VOID HAS ALWAYS EXISTED: "NO PLACE. THE SILENT REALM. THE LOST DIMENSION." THE ENDLESS, EMPTY SPACE BETWEEN UNIVERSES. BUT THE VOID IS NO LONGER EMPTY. A SPARK HAS BEEN LIT IN THE EMPTINESS - A SPARK NOW GROWN INTO AN ENTITY POWERFUL ENOUGH TO SHATTER CREATION. THE VOID IS HUNGRY. AND IT IS ALREADY HERE. THIS IS A THREAT BIGGER THAN US. IT'S MORE THAN ONE DOCTOR CAN HANDLE - AND EVEN THE DOCTORS ALONE MAY NOT BE ENOUGH! THIS IS THE LOST DIMENSION!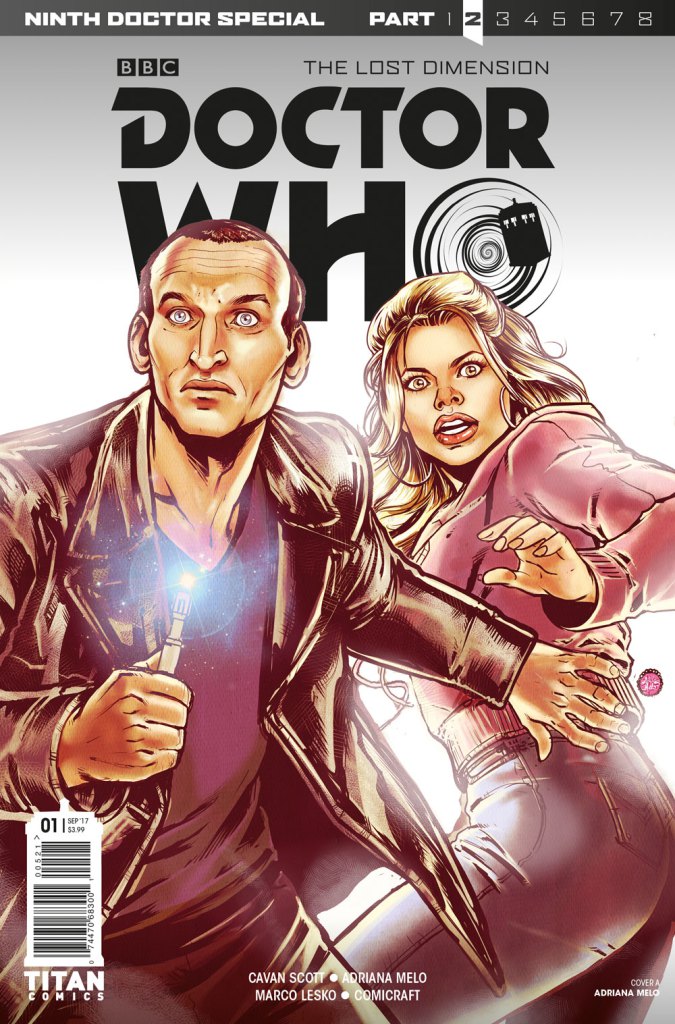 DOCTOR WHO: NINTH DOCTOR SPECIAL (THE LOST DIMENSION PART 2)
JUN171935
TITAN COMICS
(W) Cavan Scott
(A) Adriana Melo, Marco Lesko
With the Void devouring the universe from the outside in. The Ninth Doctor and Rose escape to Victorian England, in order to gain crucial information in the fight against the end of everything!
---
Be sure to head to your local comic shop on Saturday, September 2 to participate in the event! If you're unsure where your local comic shop is, use the Comic Shop Locator Service.
Free Comic Book Day was only the beginning! There's more planned for the rest of the year with special events, movies, and more! Keep up to date with the best times to return to local comic shops with the What's @ Comic Shops 2017 Event Card--ask your local retailer ahead of time if they're participating in these events!