FCBD Comic Spotlight: Nobrow's Hilda and the Black Hound
Aug 31, 2017
On Free Comic Book Day 2017, Nobrow released a new tale featuring HILDA, a young girl who helps the various mystical creatures surrounding her town. On Free Comic Book Day, Hilda and a troll magically switched places, leading Hilda on a journey to return home.
This week, on Wednesday, August 30, Hilda embraks on a new adventure in HILDA AND THE BLACK HOUND, where Hilda must help Tontu, a lost house spirit, after they discover something ransaking the hidden passages between realities.
"I wanted a character who was very positive and who would get caught up in adventures as a result of her own curiosity, empathy or sense of responsibility," creator Luke Pearson told The Comics Journal in an interview. "The kind of character who has an adventure because she really wants to, not because she's forced into it."
HILDA AND THE BLACK HOUND is available in stores on Wednesday, August 30--make sure you stop by your local comic shop to pick up your copy before they run out!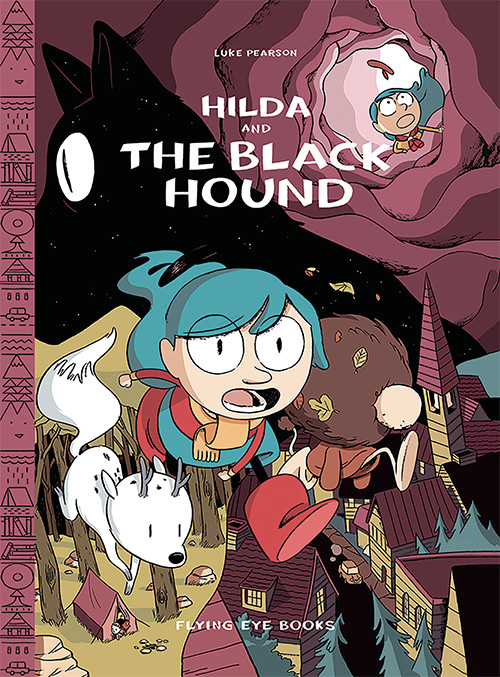 HILDA AND THE BLACK HOUND
JUN171827
NOBROW PRESS
(W/A/CA) Luke Pearson
The fourth in Luke Pearson's Eisner Award-nominated series of magical adventures starring Hilda, our favorite blue-haired heroine! in paperback! This time around, Hilda stumbles upon Tontu, a lost house spirit. Plunged into the secret world of the Nisse, Hilda discovers hidden passages that only the house spirits can navigate-and something has been ransacking them all! Check out the character that Guillermo Del Toro called "Plain smart and moving. John Stanley's Little Lulu meets Miyazaki!"
---
You can find this and more at your local comic shop! If you're not sure where that is, you can use the Comic Shop Locator Service. Make sure you return to local comic shops on for events hosted by Marvel throughout the year including the launch party for MARVEL LEGACY on 9/27. You can find out more about these events by checking out the What's @ Comic Shops 2017 Event Card.