FCBD Comic Spotlight: Lion Forge's Superb #1
Jul 21, 2017
On Free Comic Book Day 2017, Lion Forge launched their new superhero universe with CATALYST PRIME: THE EVENT from Chrisopher Priest and Joseph Illidge. Now, writers David Walker and Sheena C. Howard and artists Le Beau L. Underwood and Veronica Gandini expand the Catalyst Prime universe with teenager Kayla Tate and the mysterious superhero Cosmosis in SUPERB!
This week, on Wednesday, July 19, the first issue of CATALYST PRIME SUPERB hits local comic shops. Following the story of Kayla Tate, Superb #1 kicks off as she moves back to her hometown of Youngstown, Ohio--an "Event" designated Level 5 impact zone--where she crosses paths with her childhood friend Jonah Watkins and Cosmosis.
Stop by your local comic shop and make sure to grab a copy before they run out!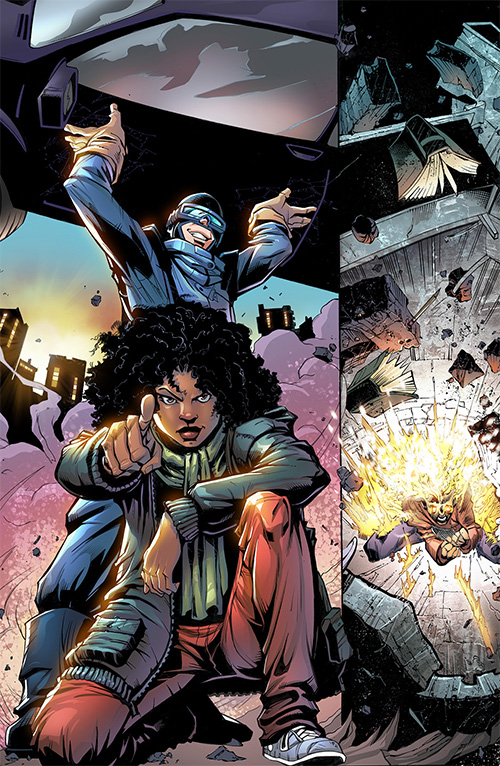 CATALYST PRIME: SUPERB #1
MAY171685
LION FORGE
(W) David Walker, Sheena C. Howard
(A) Le Beau L. Underwood, Veronica Gandini
(A/CA) Ray-Anthony Height
Teenager Kayla Tate is forced to move back to her hometown Youngstown, Ohio, an "Event" designated Level 5 impact zone. Compared to her new life, returning to Youngstown is a step backwards. She has a strained relationship with her childhood friend, Jonah Watkins, school is a nightmare, and everyone is talking about the mysterious superhero and Internet sensation, "Cosmosis", and his nighttime battles against the supposedly.
---
You can find this and more at your local comic shop! If you're not sure where that is, you can use the Comic Shop Locator Service. Make sure you return to local comic shops on for events hosted throughout the year. You can find out more about these events by checking out the What's @ Comic Shops 2017 Event Card.