FCBD Comic Spotlight: Oni's Rick and Morty Vol 5
Jul 20, 2017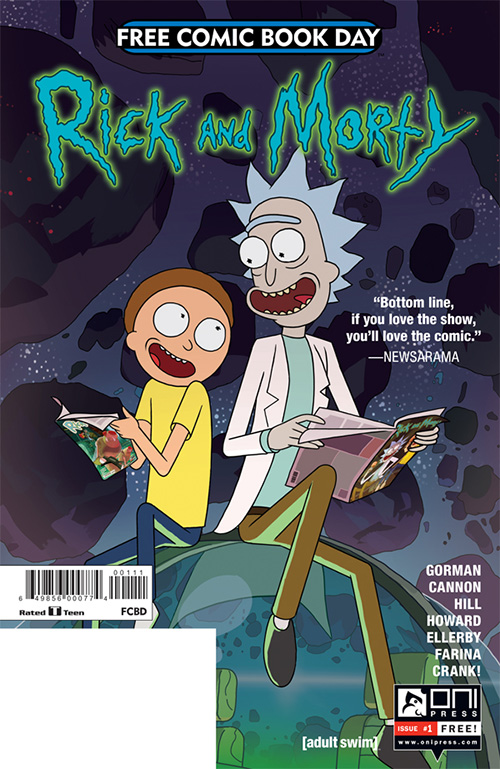 On Free Comic Book Day 2017, Oni Press rereleased the first issue of their hit RICK AND MORTY comic inspired by the Adult Swim show.
This week, on Wednesday, July 19, Rick and Morty's adventures continue with an all new trade paperback from Oni Press collecting issues from the ongoing series! Stop by your local comic shop and make sure to grab a copy before they run out!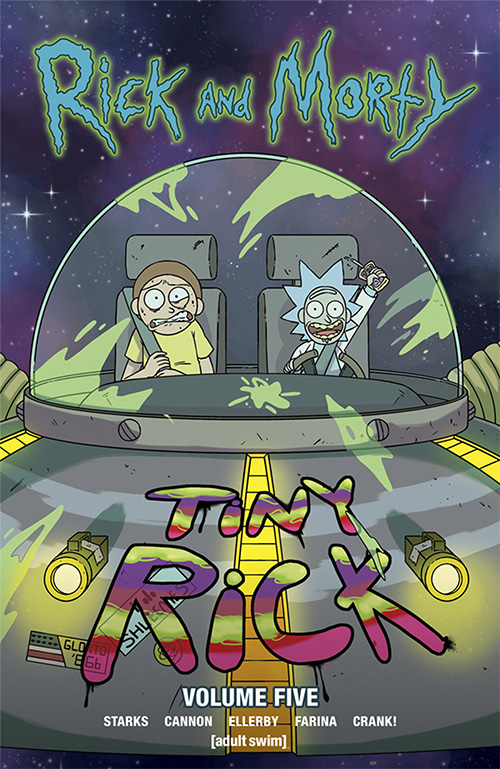 RICK AND MORTY VOL 5
APR171895
ONI PRESS
(W) Kyle Starks, Marc Ellerby
(A) Marc Ellerby, Kyle Starks
(A/CA) CJ Cannon
Catch up on the adventures of degenerate genius Rick Sanchez and his bumbling grandson Morty as they explore the outer reaches of time, space, and how much of Jerry one person can take. This volume features Eisner-nominated writer Kyle Starks (Sexcastle) in collaboration with series artist CJ Cannon in a three-issue story about the despicable Doofus Jerry and his attempt to take over the multiverse. Also included is the uncanny and sinister "Morty Shines," drawn by artist Marc Ellerby, the action-packed return of Tiny Rick in "Honey, I Shrunk The Ricks," drawn by Kyle Starks. Plus: hilarious bonus comics about the whole family!
---
You can find this and more at your local comic shop! If you're not sure where that is, you can use the Comic Shop Locator Service. Make sure you return to local comic shops on for events hosted throughout the year. You can find out more about these events by checking out the What's @ Comic Shops 2017 Event Card.