FCBD Comic Spotlight: Action Lab's Miraculous Adventures #1
Jul 17, 2017
On Free Comic Book Day 2017, Action Lab debuted the first look at the all new MIRACULOUS ADVENTURES series that follows original adventures inspired by MIRACULOUS: TALES OF LADYBUG AND CAT NOIR.
Focusing on teenagers Marinette Dupain-Cheng (Ladybug) and Adrien Agreste (Cat Noir), this popular cartoon has taken comic fans by storm. Ladybug and Cat Noir use objects known as "Miraculous" to transform into their superhero selves in an effort to protect Paris from the evil Hawk Moth.
This week, on Wednesday, July 19, Ladybug and Cat Noir embark on their very first original adventure in a comic book! Stop by your local comic shop and make sure to grab a copy before they run out!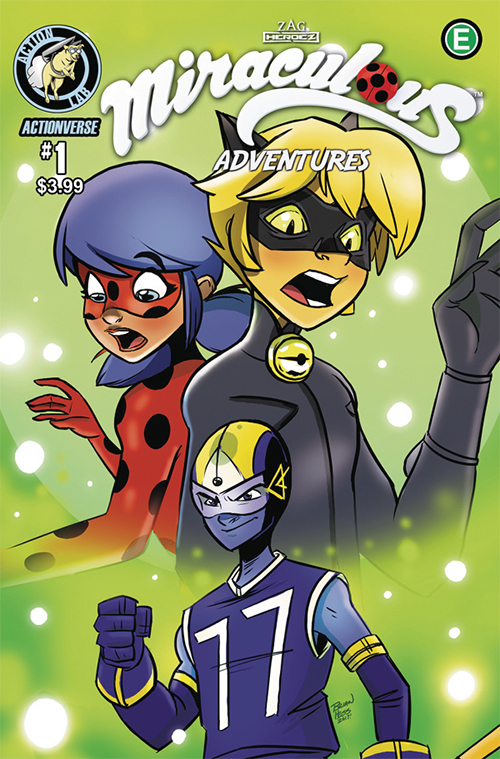 MIRACULOUS ADVENTURES #1
MAY170999
ACTION LAB ENTERTAINMENT
(W) Bryan Seaton, Nicole D'Andria
(A/CA) Brian Hess
The first original illustrated story based on Zag Entertainment's Miraculous: Tales of Ladybug and Cat Noir. When Adrien outplays a lacrosse player, Hawk Moth akumitizes him. Becoming Replay, he gains the ability to control time around him. Will Ladybug and Cat Noir be fast enough to defeat him? Or will he stop their heroics once and for all?
---
You can find this and more at your local comic shop! If you're not sure where that is, you can use the Comic Shop Locator Service. Make sure you return to local comic shops on for events hosted throughout the year. You can find out more about these events by checking out the What's @ Comic Shops 2017 Event Card.