FCBD Comic Spotlight: DC's Wonder Woman #25
Jun 28, 2017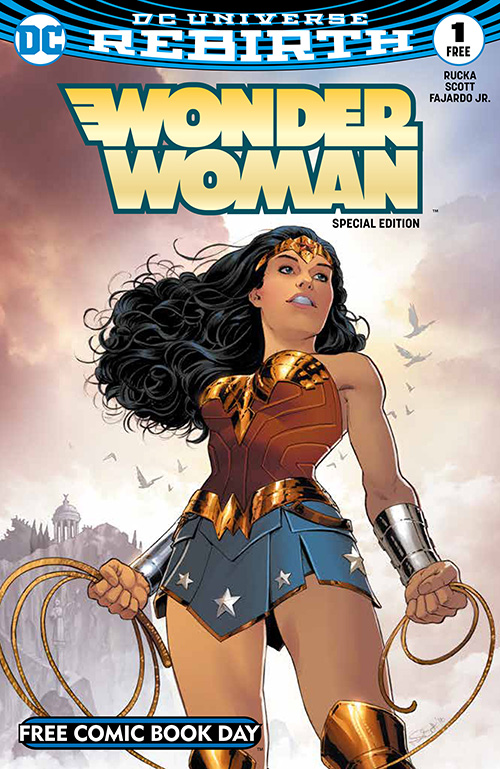 On Free Comic Book Day 2017, DC Comics retold the origins of our favorite heroine Wonder Wonder, reprinting Greg Rucka and Nicola Scott's WONDER WOMAN #2. Now, the Amazonian Princess returns to comic shops withthe final issue from Greg Rucka's run.
Rucka's critically acclaimed run has culminated to this moment, where the threads from "The Lies," "Year One," "The Truth," and "Godwatch" are weaved together in this extra-sized anniversary issue! The Lies story follows Wonder Woman as she solves the riddle of her origin and find her vanished home while teaming up with the feral beast-woman Cheetah; Year One redefines Wonder Woman's origin by retelling Diana's first year as Earth's protector when Ares breaches Paradise Island; The Truth continues unraveling Wonder Woman's life as Diana, Steve, and Etta Candy come face to face with their newest foes--the deadly group known as Poison; and Godwatch reveals a mysterious group waiting since the moment Wonder Woman entered our world.
Stop by your local comic shop and make sure to grab a copy before they run out!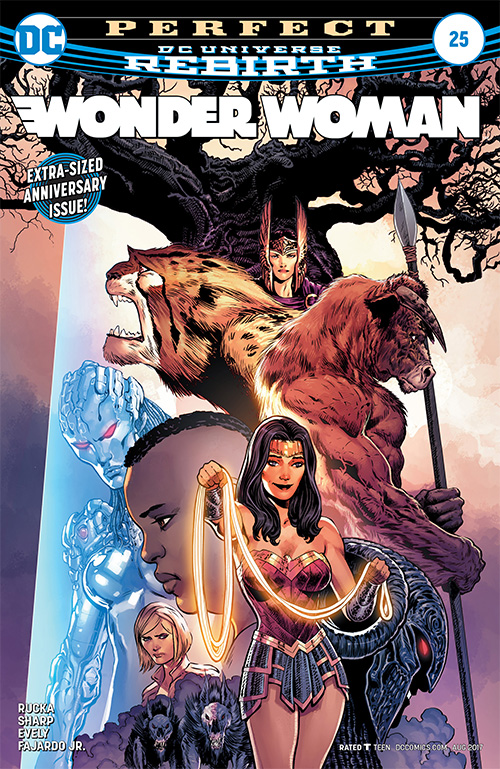 WONDER WOMAN #25
APR170355
DC COMICS
(W) Greg Rucka
(A) Bilquis Evely
(A/CA) Liam Sharp
Writer Greg Rucka weaves together the threads of "The Lies," "Year One," "The Truth," and "Godwatch"-every story in WONDER WOMAN since the start of the DC Universe Rebirth era-in this extra-sized anniversary issue!
---
You can find this and more at your local comic shop! If you're not sure where that is, you can use the Comic Shop Locator Service. Make sure you return to local comic shops on for events hosted throughout the year. You can find out more about these events by checking out the What's @ Comic Shops 2017 Event Card.