FCBD Comic Spotlight: DC's Wonder Woman Tasmanian Devil Special #1
Jun 22, 2017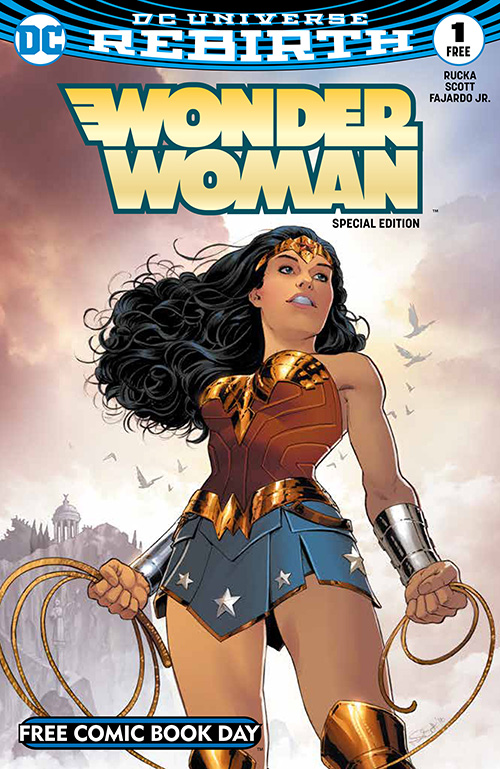 On Free Comic Book Day 2017, DC Comics retold the origins of our favorite heroine Wonder Wonder, reprinting Greg Rucka and Nicola Scott's WONDER WOMAN #2. Now, the Amazonian Princess returns to comic shops with a mash up of epic proportions as Diana faces off against the Tasmanian Devil from Loony Tunes.
Initially announced back in February, these special crossovers aren't limited to Wonder Woman: Bugs Bunny meets the Legion of Super Heroes, Batman and Elmer Fudd cross paths, Jonah Hex gets hired Yosemite Sam, Wile E. Coyote hires Lobo to kill his greatest nemesis of all time the Road Runner, and the Martian Manhunter halts Marvin the Martian's conquest of Earth.
Stop by your local comic shop and make sure to grab a copy before they run out!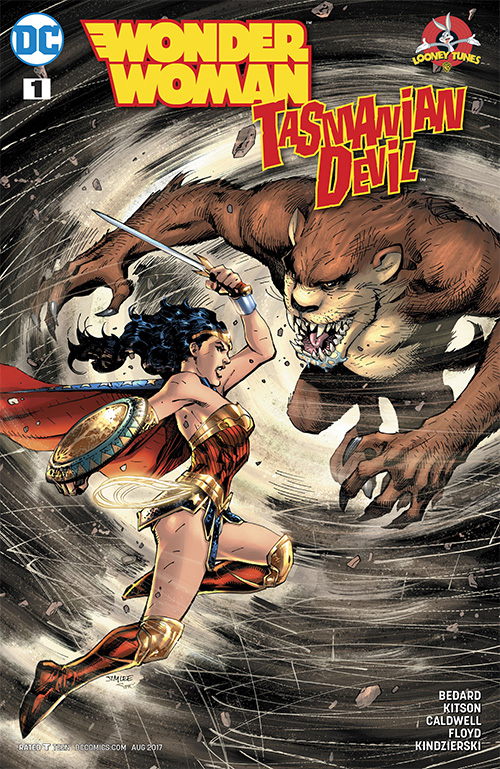 WONDER WOMAN TASMANIAN DEVIL SPECIAL #1
APR170367
DC COMICS
(W) Antony Bedard
(A) Bary Kitson, Ben Caldwell
(CA) Jim Lee
Not since the twelve labors of Hercules has a Greek warrior faced as great a danger and as destructive a peril as the Tasmanian Devil! And the bonus Looney Tunes backup story features DC characters with story by Tony Bedard and art by Ben Caldwell.
---
You can find this and more at your local comic shop! If you're not sure where that is, you can use the Comic Shop Locator Service. Make sure you return to local comic shops on for events hosted throughout the year. You can find out more about these events by checking out the What's @ Comic Shops 2017 Event Card.