FCBD Comic Spotlight: Chapterhouse Comics' Die Kitty Die #1
May 25, 2017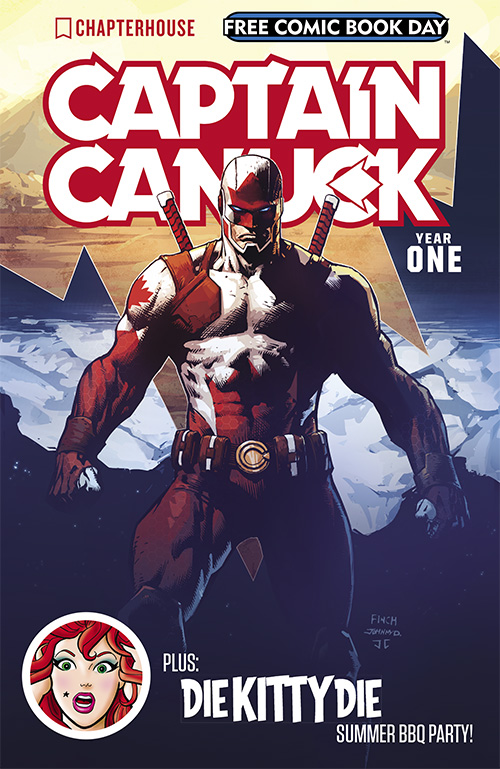 On Free Comic Book Day 2017, Chapterhouse Comics gave us a look at the new DIE KITTY DIE series from Fernando Ruiz and Dan Parent. Starring the magical witch Kitty Ravencroft, Die Kitty Die: Hollywood or Bust! follows her journey to stardom in her biggest, scariest, and funniest adventure yet!
This week, on Wednesday, May 24, DIE KITTY DIE #1 releases, starting the new storyline.
"A beautiful and magical witch, Kitty Ravencraft stars in her own actual comic book series," said Dan Parent in an interview with Free Comic Book Day. "When sales of her book start to lag, her publisher decides to resort to a tactic many contemporary publishers fall back on... they decide to kill their main character, Kitty... but they decide to kill her in real life! Killing a witch, however, doesn't prove to be very easy in this wild romp that takes a look at the comic book industry, current trends, and more than a few nods to some very familiar comic book staples. In the upcoming Die Kitty Die: Hollywood Or Bust, Kitty not only takes on the comic book publishing community again but she also takes a look at Hollywood and the whole entertainment industry!"
DIE KITTY DIE #1 is available in stores on Wednesday, May 24--make sure you stop by your local comic shop to pick up your copy before they run out!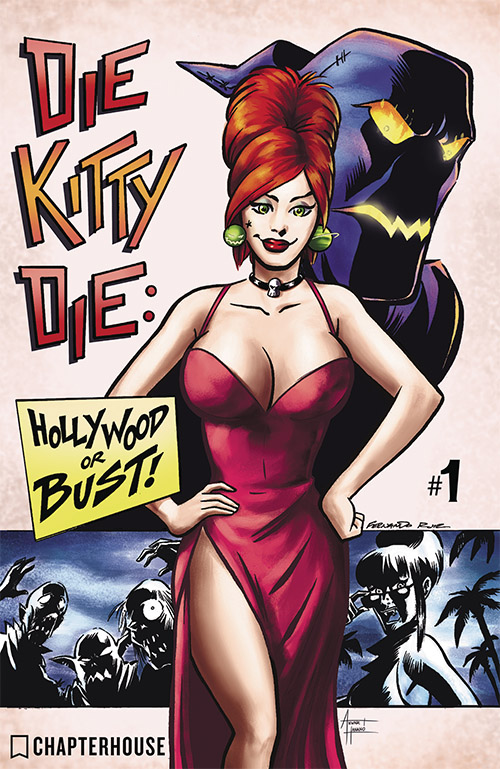 DIE KITTY DIE: HOLLYWOOD OR BUST! #1
MAR171572
CHAPTERHOUSE COMICS
(W) Fernando Ruiz, Dan Parent
(A) Dan Parent
(A/CA) Fernando Ruiz
The hit series is back! Kitty Ravencraft, the beautiful magical witch and star of her own comic book, re-turns! This time Kitty is on top of the World! Her new comic book series is a huge success and she's once again the talk of the comic shops! Naturally, Kitty's publisher wants to capitalize on her new-found popularity with a big budget blockbuster Kitty movie! To make this happen, Kitty goes off to Hollywood, but once again she finds herself in danger! Die Kitty Die: Hollywood or Bust will be Kitty's biggest... scariest... and funniest adventure yet!
---
You can find this and more at your local comic shop! If you're not sure where that is, you can use the Comic Shop Locator Service. Make sure you return to local comic shops on for events hosted throughout the year. You can find out more about these events by checking out the What's @ Comic Shops 2017 Event Card.