Get Into Comics with Alien: Covenant
May 18, 2017

The path to paradise begins in hell.

Ridley Scott returns to the universe he created, with ALIEN: COVENANT, a new chapter in his groundbreaking ALIEN franchise. The crew of the colony ship Covenant, bound for a remote planet on the far side of the galaxy, discovers what they think is an uncharted paradise, but is actually a dark, dangerous world. When they uncover a threat beyond their imagination, they must attempt a harrowing escape. See it in theaters on May 19th!
Get up to date with all of the intergalactic horror with these five comics from Dark Horse Comics, available at your local comic shop!
---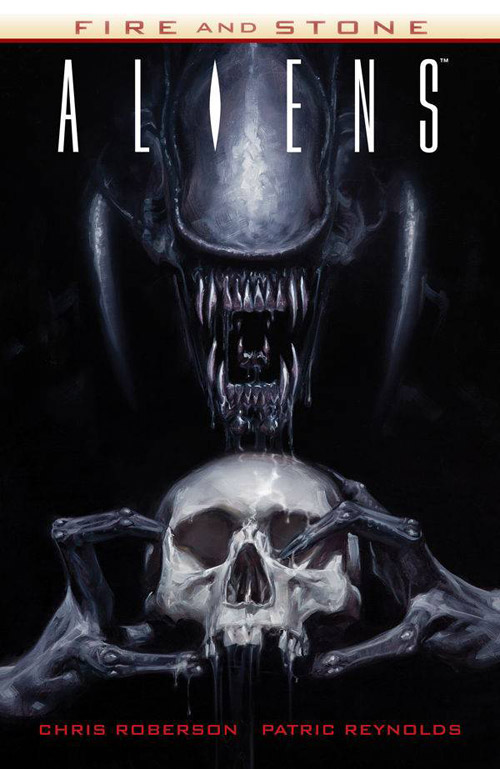 ALIENS: FIRE AND STONE
JAN150169
DARK HORSE COMICS
(W) Chris Roberson
(A) Patric Reynolds
(CA) David Palumbo
During a vicious xenomorph outbreak, terraforming engineer Derrick Russell leads a desperate group of survivors onto a rickety mining vessel. They hope to escape the creatures overrunning their colony-but they'll face horrors both in space and on the strange planet where they crash. Ties in with the Prometheus and Aliens films! Collects the four-issue miniseries.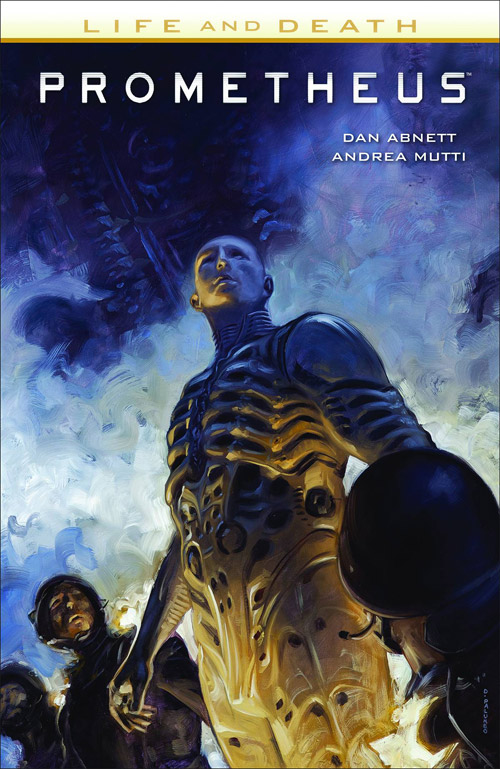 PROMETHEUS: LIFE AND DEATH VOL 1
SEP160041
DARK HORSE COMICS
(W) Dan Abnett
(A) Andrea Mutti
(CA) David Palumbo
Colonial Marines commandeer an alien spacecraft. But instead of returning to Earth, they end up on LV-223 (from the Prometheus film)! This is the second chapter in the Life and Death story cycle, the follow-up to 2015's epic Fire and Stone crossover event. Before this tale is complete, the story lines of Predator, Prometheus, Aliens, and Aliens vs. Predator will all converge! Collects issues #1-#4.
ALIENS: DEFIANCE VOL 1
SEP160039
DARK HORSE COMICS
(W) Brian Wood
(A) Tristan Jones, Riccardo Burchielli, Tony Brescini
(CA) Massimo Carnevale
In the aftermath of the intense battle against the Colonial Marines, Zula Hendricks and Davis have gone from being merely AWOL to full-blown traitors. As they drift into a quiet part of space to recover and regroup, new crew member Dr. Hollis discovers something in the medical bay that changes everything. Sometimes evil comes from within.
ALIENS 30th ANNIVERSARY: THE ORIGINAL COMICS SERIES VOL 1
DEC150061
DARK HORSE COMICS
(W) Mark Verheiden
(A/CA) Mark. A Nelson
For the thirtieth anniversary of Aliens, Dark Horse is releasing an oversized hardcover edition of the unabridged and unadulterated series! In 1988, Dark Horse's Aliens, with stunning art by Mark A. Nelson and a script by Mark Verheiden, took the comics market by storm . . . until the release of Alien3 forced the story to change. This is the first major comics work by Mark Verheiden, who went on to write The Mask, Timecop, Battlestar Galactica, Daredevil, and many other films and television shows.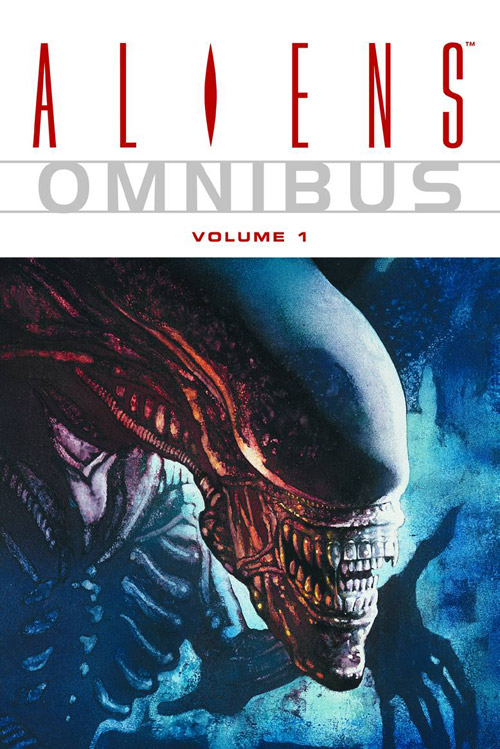 ALIENS OMNIBUS VOL 1
OCT098120
DARK HORSE COMICS
(W) John Arcudi, Mark Verheiden
(A) Tony Akins, Denis Beauvais, Paul Guinan, Sam Kieth, Mark A. Nelson
(CA) John Bolton
Dark Horse Comics took the industry by storm with its release of Aliens, a comics series that for the first time captured the power of film source material and expanded its universe in a way that fans applauded worldwide. Now, the first three Dark Horse Aliens series-Outbreak, Nightmare Asylum, and Female War-are collected in a value-priced, quality-format omnibus, featuring nearly four hundred story pages in full color. Written by screen and television scribe Mark Verheiden (The Mask, Battlestar Gallactica) and illustrated with consummate skill by Mark A. Nelson, Den Beauvais, and Sam Kieth, Aliens Omnibus Vol. 1 is an essential piece of the Aliens mythos and a great entry point into the storied Dark Horse Aliens library.
---
You can find this and more at your local comic shop! If you're not sure where that is, you can use the Comic Shop Locator Service. Make sure you return to local comic shops on for events hosted throughout the year. You can find out more about these events by checking out the What's @ Comic Shops 2017 Event Card.
(This article originally ran on PREVIEWSworld.com)