FCBD Comic Spotlight: Papercutz's The Loud House: Fullest House
May 18, 2017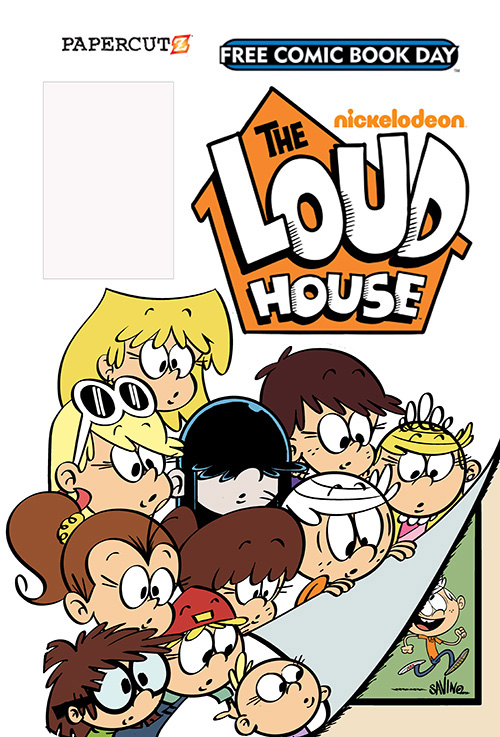 On Free Comic Book Day 2017, Papercutz previewed Nickelodeon's new graphic novel for THE LOUD HOUSE its hit animated cartoon from Chris Savino. Beloved by kids and families across the country, the comic was a fun look at life in a large family and how even mundane situations can become extraordinarily fun.
This week, on Wednesday, May 17, the new graphic novel THE LOUD HOUSE: FULLEST HOUSE releases, featuring all-new stories by Savino.
"We like to tell all kinds of stories on The Loud House," said Savino in an interview with Free Comic Book Day, "but the ones that we like the most, and the ones that we feel resonate with the audience are character driven stories. Stories that come from the characters themselves and their personality rather than a plot. As for themes, family is HUGE for us. It doesn't matter what problems arise in an episode, but we always make sure that in the end, you know that family is most important. Love, understanding, equality, and honesty are other themes we explore.
"Although Lincoln has the odds stacked against him, he's always the man a plan. He's also man enough to admit when he's made a mistake and do what it takes to reset the balance in his household. He's a pretty good guy," Savino continued.
THE LOUD HOUSE: FULLEST HOUSE is available in stores on Wednesday, May 17--make sure you stop by your local comic shop to pick up your copy before they run out!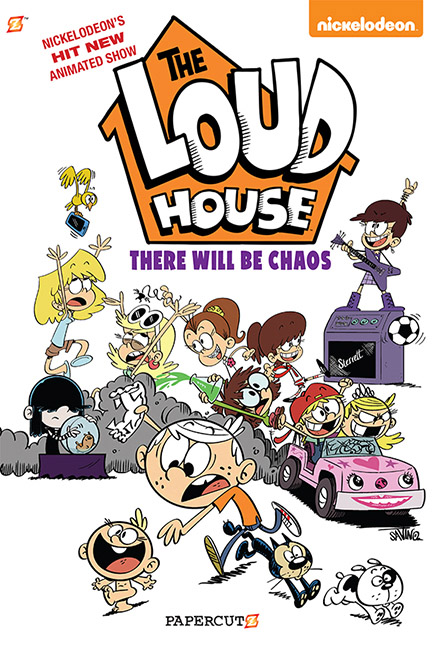 LOUD HOUSE GN VOL 01 THERE WILL BE CHAOS
MAR171959
PAPERCUTZ
(W/A/CA) Chris Savino
All-new stories based on Nickelodeon's #1 rated animated series, from show-creator Chris Savino. Ever wonder what it's like having a big family? 11-year-old Lincoln Loud lives with his 10 sisters. The trick to surviving the chaos is to remain calm, cool, and collected. But most importantly for Lincoln, you've got to have a plan. With all the chaos, and craziness, one thing is always for sure: there is never a dull moment in the Loud house! Available in softcover and hardcover editions.
---
You can find this and more at your local comic shop! If you're not sure where that is, you can use the Comic Shop Locator Service. Make sure you return to local comic shops on for events hosted throughout the year. You can find out more about these events by checking out the What's @ Comic Shops 2017 Event Card.