Watch the First Trailer for Fox's New X-Men Series The Gifted
May 16, 2017
With seasoned X-Men director Bryan Singer at the helm, it looks as though Fox's new X-Men series The Gifted will bring the excitement of the X-Men films to the small screen. The new series premiered its debut trailer and fans got a glimpse into how difficult life is for up and coming teenage mutants. As if high school weren't hard enough.
Siblings Lauren (Natalie Alyn Lind) and Andy (Percy Hynes White) Strucker develop their mutant abilities amidst turmoil throughout the country. As their two ordinary parents take them on the run from the government that'd lock them away, they find an underground community of mutants fighting to survive.
For Marvel fans out there, the last name "Strucker" is a familiar one belonging to the Hydra villain Baron Wolfgang von Strucker, who appeared in Captain America: The Winder Soldier and Avengers: Age of Ultron as the scientist behind the Maximoff twins' powers. In the comics, Strucker had two children Andreas and Andrea von Strucker collectively called Fenris, who could fly and generate powerful blasts of energy while holding hands.
Before the series comes out, check out the most recent appearance of the Strucker twins in BLACK PANTHER VOL 2: NATION UNDER OUR FEET in local comic shops now.
---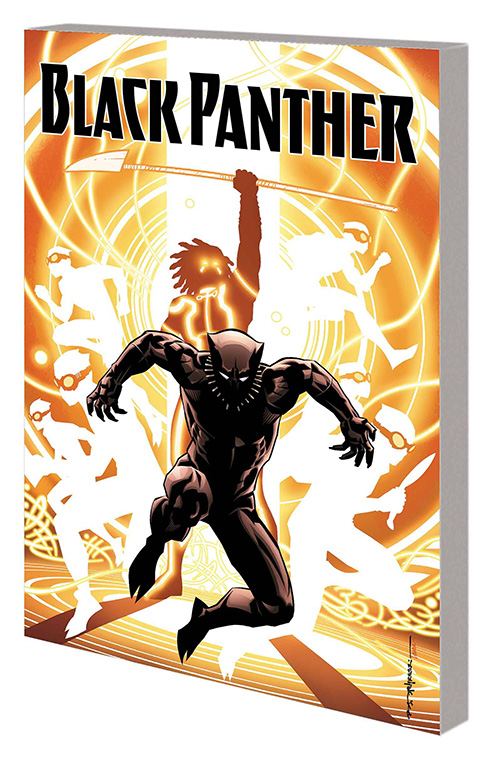 BLACK PANTHER VOL 2: NATION UNDER OUR FEET
OCt161008
MARVEL COMICS
(W) Ta-Nehisi Coates
(A) Chris Sprouse
(CA) Brian Stelfreeze
Counting down the final days of the kingdom of Wakanda! As Zenzi and The People poison Wakanda's citizens against the Black Panther, a cabal of nation-breakers is assembled. And Ayo and Aneka, the Midnight Angels, are courted to raise their land to new glory! His allies dwindling, T'Challa must rely on his elite secret police, the Hatut Zeraze, and fellow Avenger Eden Fesi, a.k.a. Manifold! And with T'Challa's back truly against the wall, some old friends lend a hand: Luke Cage, Misty Knight and Storm! But Wakanda may be too far gone for this all-new, all-different crew - and there's one job the Panther must handle alone. Only he can voyage into the Djalia! Getting there is hard enough, but can he even find his sister Shuri inside Wakanda's collective memory? Collecting BLACK PANTHER (2016) #5-8, plus JUNGLE ACTION #6-7 and bonus content. Rated T
---
You can find this and more at your local comic shop! If you're not sure where that is, you can use the Comic Shop Locator Service. Make sure you return to local comic shops on for events hosted by Marvel throughout the year including the launch party for PETER PARKER: THE SPECTACULAR SPIDER-MAN on 6/21. You can find out more about these events by checking out the What's @ Comic Shops 2017 Event Card.