Wonder Woman's Official Final Trailer Hits Online
May 09, 2017
"Fighting does not make you a hero," Hippolyta, Queen of the Amazons, tells a young Wonder Woman in the new trailer for the DC Universe's next blockbuster: Wonder Woman.
The trailer showcases more of Wonder Woman's indomitable urge to defend those who cannot defend themselves. Fans will get to see more of Themyscira and of Wonder Woman's upbringing, explaining what she's learned about mankind prior to Steve Trevor's arrival on the fabled island. Featured more prominently is Doctor Poison, one of the big bads of the film who's set on--as her name implies--poisoning the US Army.
Wonder Woman or Diana Prince debuted in 1941 in All Star Comics #8 by William Moulton Marston. Armed with the Lasso of Truth, indestructible bracelets, and her trusty sword and shield, Wonder Woman is a stalwart defender of peace throughout the DC Universe. Raised as an battle-ready Amazon and with her enhanced strength and abilities, she's an incredibly formidable foe that can stand up to the biggest, baddest threats in the universe. Originally, Diana's story was that she was sculpted from clay and given life by Aphrodite; she's since become the daughter of Zeus as a demigod imbibed with godly powers.
Doctor Poison or Princess Maru debuted in 1942 in Sensation Comics #2 by William Moulton Marston. As her name implies, Doctor Poison operated during World War II on behalf of the Nazis and acted as the leader of a spy wring bent on wreaking havoc in the US Army. Though Wonder Woman successfully stops and imprisons Doctor Poison, she nevertheless escapes to fight Wonder Woman once again.
Wonder Woman releases on June 2, 2017 and stars Gal Gadot (Diana Prince/Wonder Woman), Chris Pine (Steve Trevor), Connie Nielsen (Queen Hippolyta), Robin Wright (General Antiope), Danny Huston (General Erich Ludendorff), Elena Anaya (Maru), and Lucy Davis (Etta Candy). Directed by Patty Jenkins, the film is based on Wonder Woman from DC Entertainment.
Immediately following the release of Wonder Woman, DC has announced Wonder Woman Day as Saturday, June 3 where fans can go to their participating local comic shop to get free copies of special Wonder Woman comics! DC will make available a DC Super Hero Girls comic and a reprint of Wonder Woman #1 by Greg Rucka and Liam Sharp.
Before the film and Wonder Woman Day, stop by your local comic shop to pick up some Wonder Woman comics that inspired the films!
---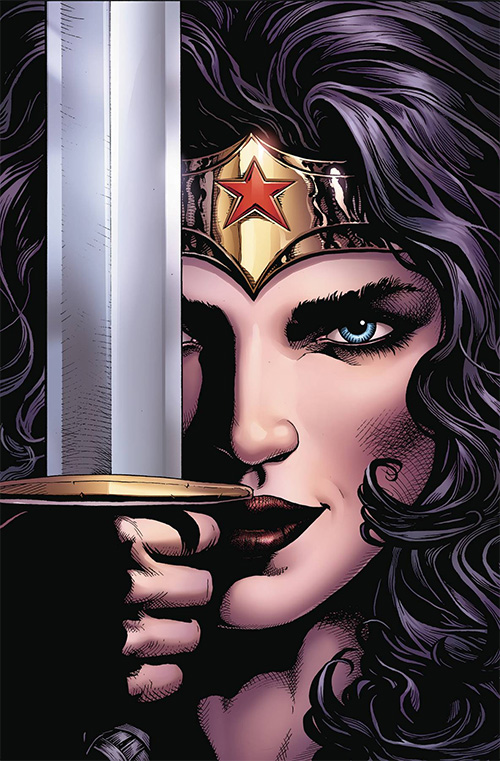 WONDER WOMAN VOL 1: THE LIES

NOV160320
DC COMICS
(W) Greg Rucka
(A) Liam Sharp & Various
(CA) Liam Sharp
New York Times best-selling writer Greg Rucka returns to WONDER WOMAN! After suffering an unimaginable loss, Diana must rebuild her mission as Earth's ultimate protector and champion. However, in the midst of her grief, her Lasso of Truth stopped working! Start down the rabbit hole as dark secrets from Wonder Woman's past unravel her present! This new title collects WONDER WOMAN #1, 3, 5, 7, 9 and 11, plus WONDER WOMAN: REBIRTH #1.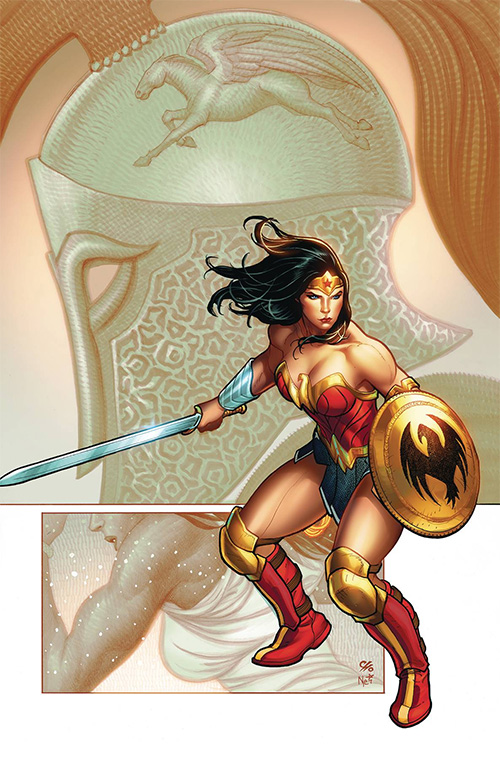 WONDER WOMAN: HER GREATEST BATTLES

NOV160343
DC COMICS
(W/A) George Perez & Various
(CA) Frank Cho
This new collection brings together the biggest and most unforgettable battles in Wonder Woman's history as a DC Comics superhero, as she battles Ares, Cheetah, Medusa and more!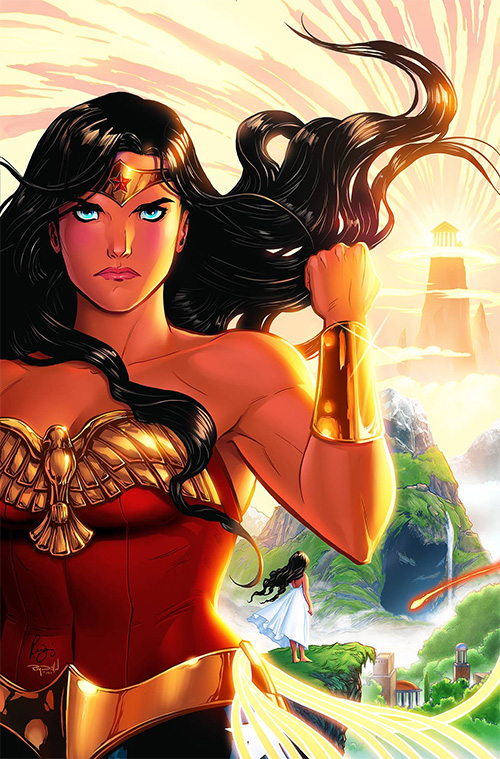 THE LEGEND OF WONDER WOMAN

AUG160332
DC COMICS
(W) Renae De Liz
(A/CA) Renae De Liz, Ray Dillon
The new WONDER WOMAN 9-issue miniseries written and pencilled by Renae De Liz is collected here! In the beginning there was only chaos. But Hippolyta, Queen of the Amazons, saw a better future-and eventually her daughter would be destined to bring that new world to life! Before her ultimate fate unfolds though, Diana of Themyscira must learn the important lessons of an Amazonian childhood!
---
Be sure to find all of these at your local comic shop! If you're not sure where your local comic shop is, use the Comic Shop Locator Service.