Enter To Win 2 Tickets to Guardians of the Galaxy 2 in IMAX!
Apr 24, 2017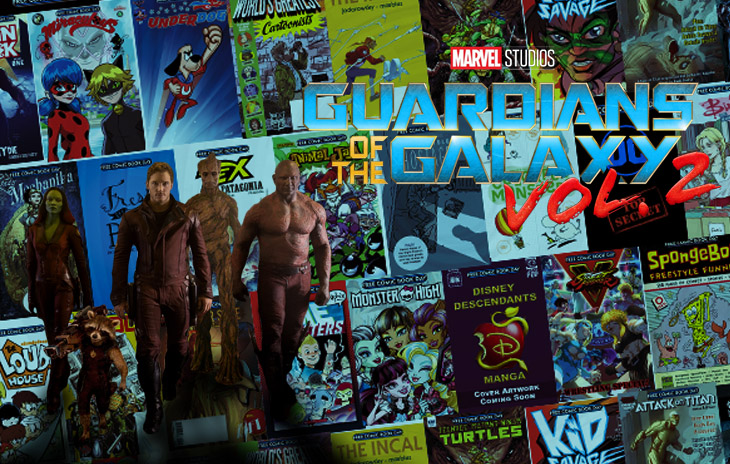 Guardians of the Galaxy 2 is right around the corner--right before Free Comic Book Day to be specific!
Enter now for a chance to win 2 IMAX tickets to see the film! There will be a total of five [5] winners.
Just sign up (below) for our FREE Free Comic Book Day e-Newsletter, where you'll be the first to find out all the details about Free Comic Book Day each and every year! We only send about 12 - 15 emails a year, and they are about the comic shop events you want to know about.
If you are already signed up, then you are already entered. But if not, use the form below to Sign Up Now!
(One Winner will be selected at random from all Free Comic Book Day e-Newsletter Subscribers as of (4/30/2017 at 11:59PM)

Become a Free Comic Book Day Insider now and sign up below for our FREE e-Newsletter!