Our First Look at Black Lightning from the CW's New Pilot
Mar 30, 2017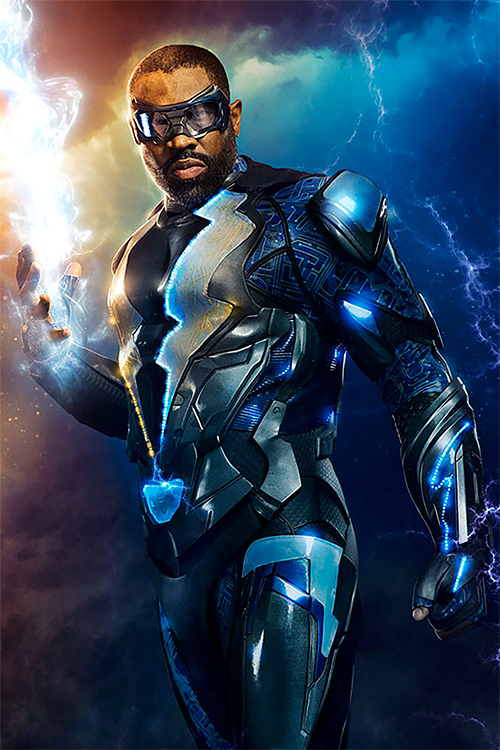 DC Comics continues to expand its television slate, most recently with the new TV pilot Black Lightning with the CW, which has released our first look at the title character!
Cress Williams (Hart of Dixie) as Black Lightning makes an imposing figure. The costume design was created by Laura Jean Shannon, who has been involved with projects such as Scott Pilgrim vs. the World and Iron Man. The show will be produced by Greg Berlanti, responsible for each of the successful DC shows such far including Arrow, The Flash, Supergirl, and DC's Legends of Tomorrow.
Black Lightning's real name is Jefferson Pierce and first appeared in April 1977 with Black Lightning #1, created by Tony Isabella with Trevor Von Eeden. True to his name, Black Lightning generates and magnifies electrical energy and controls it. Not only a superhero that's served with the Justice League, Pierce has also been the Secretary of Education for the United States and served on the International Olympic Committee.
Before the CW premieres Black Lightning, make sure you stop by your local comic shop to check out the stories that inspired the show.
---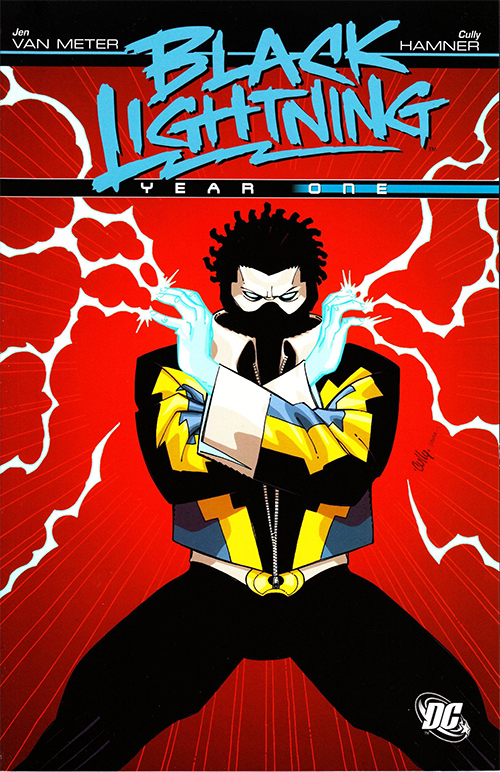 BLACK LIGHTNING YEAR ONE
AUG090171
DC COMICS
(W) Jen Van Meter
(A/CA) Cully Hamner
The electrifying origin of Black Lightning is collected in this hot new title featuring the complete 6-issue miniseries. See how Jefferson Pierce went from teacher to the hero of Metropolis's Suicide Slum, taking on Tobias Whale and the crime syndicate The 100 along the way.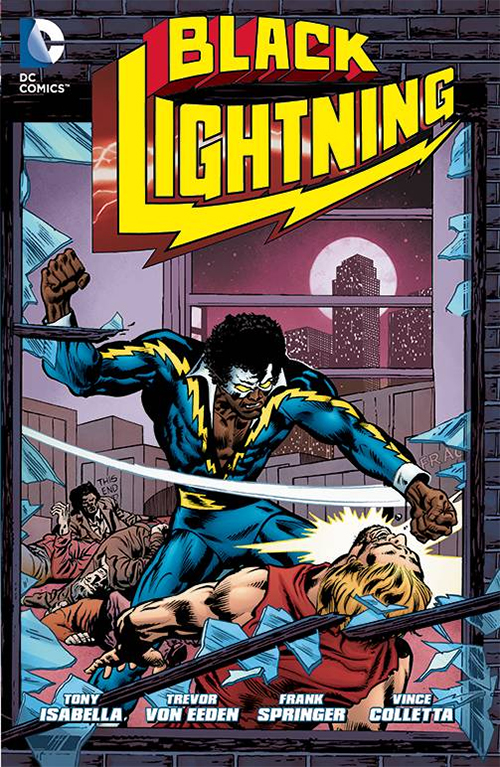 BLACK LIGHTNING
JAN160326
DC COMICS
(W) Tony Isabella, Dennis O'Neil
(A) Trevor Von Eeden & Various
(CA) Rich Buckler, Frank Springer
With the power to generate electricity from within, Jefferson Pierce adopts the secret identity of Black Lightning! But it will take all of his abilities to protect his Metropolis neighborhood of Suicide Slum from those that seek to destroy it. With guest appearances from Superman and more, this new title collects issues #1-11 from the 1970s series, Worlds Finest #260 plus a story from CANCELLED COMICS CAVALCADE.
---
Be sure to find all of these at your local comic shop! If you're not sure where your local comic shop is, use the Comic Shop Locator Service.