New Cable Rumors Emerge for Deadpool 2
Mar 24, 2017
New casting rumor have emerged that Michael Shannon (Man of Steel) and Brad Pitt are in the running to play Cable in Deadpool 2. According to Variety, Michael Shannon is the frontrunner and "has been the top choise for about a week," while Jeff Sneider, editor-in-chief of Tracking Board, commented on Twitter that it "will be interesting to see if Brad Pitt plays Cable."
This is the first time Pitt's name has been mentioned as a possibility to play Cable--also known as Nathan Summers, a name even casual fans should be aware carries importance in the Marvel universe. Cable's involvement has been teased since the first Deadpool and that team-up is no stranger to comics: the two have often been paired together, albeit reluctantly.
Cable, or Nathan Summers, is the son of Madelyn Pryor--a genetic clone of Jean Grey--and Scott Summers (Cyclops). By no means a natural birth, this event was orchestrated by the X-Men enemy Mister Sinister, who was rumored to have a role in Logan before the film released, as a weapon against Apocalypse. When Apocalypse learned of this, he infected Cable with a deadly techno-organic virus and was taken to the future to save his life. Since, he's acted as an ally of the X-Men, Deadpool, and various teams in the Marvel Universe, though has taken to taking matters into his own hands.
Before the casting finally sets, make sure you stop by your local comic shop to get to know Cable before Deadpool 2 comes out!
---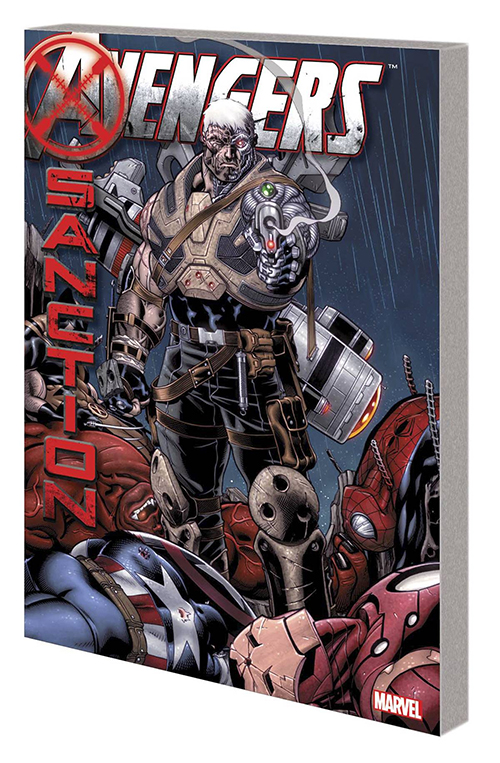 AVENGERS X-SACTION
SEP120704
MARVEL COMICS
(W) Jeph Loeb
(A/CA) Ed McGuinness
He sacrificed himself to save his adopted daughter, Hope. But now, Cable's back - with an impossible mission! In a far-flung future, Cable discovered our world reduced to ash because Hope did not survive. With only 24 hours to live, he has returned to the present, hellbent on destroying those responsible: the Avengers! One man vs. Captain America, Iron Man, Red Hulk, Falcon, Spider-Man and Wolverine...can Cable take down Earth's Mightiest Heroes - alone - and save the future? The road to Avengers vs. X-Men starts here! Collecting AVENGERS: X-SANCTION #1-4.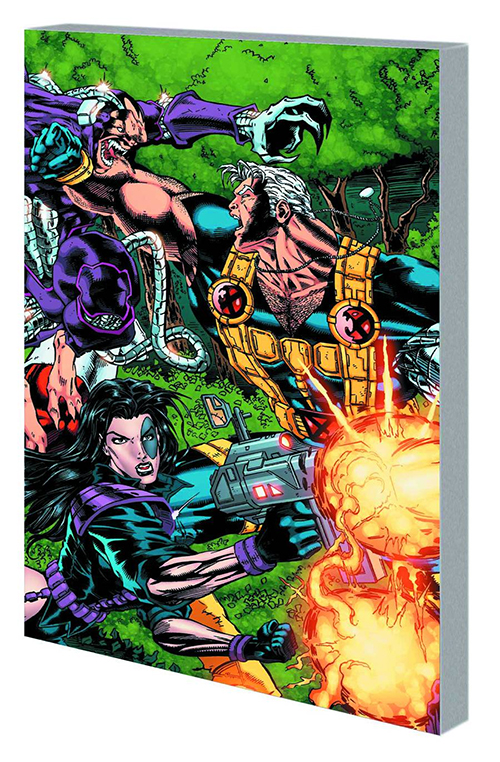 CABLE AND X-FORCE CLASSIC VOL 1
FEB130650
MARVEL COMICS
(W) Jeph Loeb
(A) Various
(CA) Ian Churchill
Cable and X-Force unite under the pen of superstar writer Jeph Loeb! A new era begins as Cable revamps his mutant strike team and relocates to the X-Mansion - where Cannonball "graduates" to the X-Men, and Boomer becomes unhealthily attached to the murderous prisoner named Sabretooth! But when Cable's wife, Aliya, returns from the future with a dire warning, he'll be swept up in a time-traveling battle to save his younger self from his arch-nemesis Stryfe! Plus: Cable's mentor, Blaquesmith, debuts; Caliban and the Mimic return; Grizzly goes bad; and Deadpool helps Siryn escape from...a mental hospital?! All this, and the true powermonger behind the nation of Genosha stands revealed as Cable and Domino face the disturbing, despotic Sugar Man! Collecting CABLE (1993) #21-28 and X-FORCE (1991) #44-48.
DEADPOOL AND CABLE: SPLIT SECOND
JAN160938
MARVEL COMICS
(W/A) Various
(CA) TBD
The Merc with a Mouth and the Soldier with the Shoulders, together again at last! The odd couple of '90s comics are back in their own buddy comic, guns blazing and pouches overflowing. But this time Deadpool gets top billing! And they might not be buddies anymore when Cable has a vision of a terrible future set off by the death of one man. As Nathan Summers takes on the job of protecting this key figure no matter what, guess who gets hired to kill the same guy? (Did you guess Deadpool? I hope you did.) Hilarity, action and time-hopping antics ensue. But who or what is the nigh-unbeatable foe that's throwing Deadpool for a loop? Collecting DEADPOOL & CABLE: SPLIT SECOND #1-3 and TRUE BELIEVERS: DEADPOOL VARIANTS 1.
Parental Advisory
---
Be sure to find all of these at your local comic shop! If you're not sure where your local comic shop is, use the Comic Shop Locator Service.