Marvel's Silver Sable and Black Cat Are Getting Their Own Film at Sony
Mar 23, 2017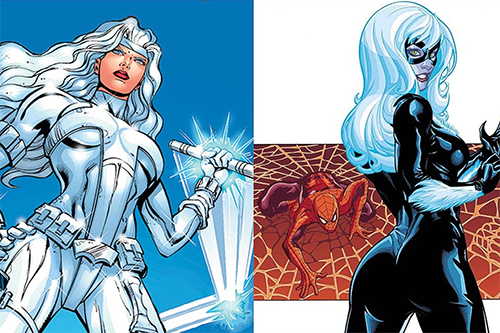 Sony's been busy lately! In addition to prepping for Spider-Man: Homecoming's release in June, as well as announcing the release date of their Venom project, The Hollywood Reporter broke that Thor: Ragnarok writer Chris Yost would tackle writing a Silver Sable and Black Cat spinoff film. Neither Venom or this film in development are specific spinoffs of Spider-Man: Homecoming, but are offshoots of the overall franchise.
No directors have been named, but it's reported that Matt Tolmach (The Amazing Spider-Man) and Amy Pascal (Ghostbusters, Spider-Man Homecoming). Chris Yost (Thor: Ragnarok) will work on the script originally written by Lisa Joy, co-creator of HBO's hit show Westworld. Yost, aside from the Thor films, has worked on critically acclaimed shows like X-Men Evolution, Wolverine and the X-Men, and wrote the first 25 issues of Scarlet Spider from 2012 to 2013.
Silver Sable, depicted on the left above, is an international bounty hunter and leader of the Wild Pack, a mercenary group who originated as a Nazi-hunting group in World War II. Her real name is Silver Sablinova and first appeared in Amazing Spider-Man #265 in 1985, created by Tom DeFalco and Ron Frenz. She first crossed paths with Spider-Man on a contract to hunt international jewel their Black Fox. Over the course of her time in the comics, she's acted as both an ally and adversary to Spider-Man.
Black Cat, depicted on the right above, is a reformed burglar and has had romantic relationships with Spider-Man and Flash Thompson. Her real name is Felicia Hardy and first appeared in The Amazing Spider-Man #194 in 1979, created by Marv Wolfman and Keith Pollard. After the death of her father, Hardy became the cat-burglar known as Black Cat and crossed paths with Spider-Man frequently. She's worked as his ally and has also worked on superhero teams like the Defenders and Heroes for Hire.
If you're not familiar with Silver Sable or Black Cat, now is the perfect time! Here are some comics available at your local comic shop now that'll help with that.
---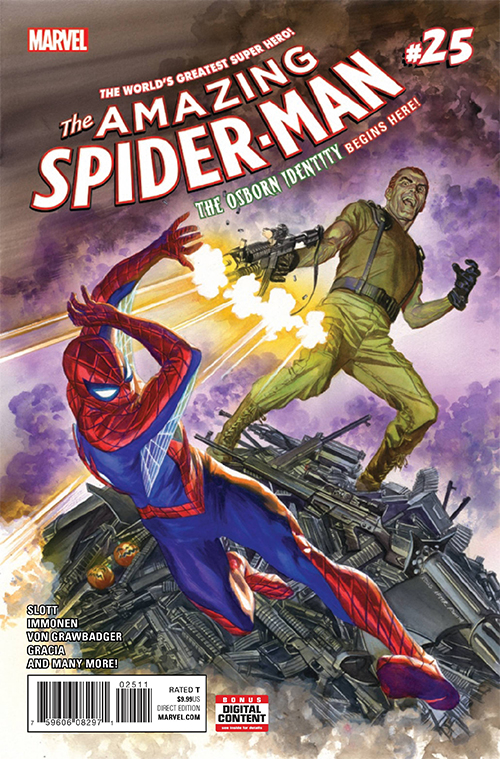 AMAZING SPIDER-MAN #25
JAN170988
MARVEL COMICS
(W) Dan Slott & Various
(A) Wade Von Grawbadger & Various
(CA) Alex Ross
HUGE BLOWOUT ISSUE! STUART IMMONEN (STAR WARS, AVENGERS) takes the artist reins of AMAZING SPIDER-MAN and joins Dan Slott for a 40-page main story! Then don't miss a super-secret short story by Dan and Giuseppe Camuncoli! TOP-SECRET BONUS CREATIVE TEAM!!! Hannah Blumenreich makes hers Marvel, making her Spider-Debut! Cale Atkinson brings another story of the A-May-ZING SPIDER-AUNT!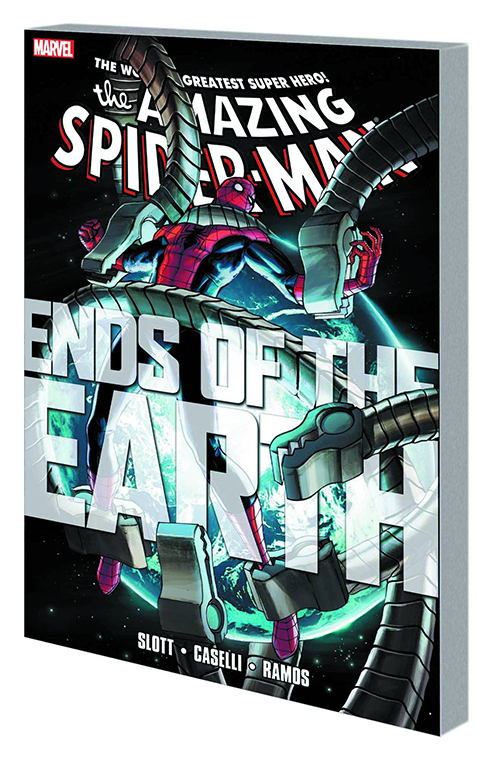 SPIDER-MAN: ENDS OF THE EARTH
OCT120694
MARVEL COMICS
(W/A) Various
(CA) Stefano Caselli
Dr. Octopus is dying. But in his final days, he has developed technology to repair the ozone layer. He says all he wants is to be remembered forever as the human race's savior, and it seems the world is ready to play along with him and his Sinister Six. But not Spider-Man. Burned countless times in the past by his arch-nemesis, Spidey's not willing to accept Doc Ock as a selfless benefactor. Unfortunately, that sets him - not Octavius - as Global Enemy No. 1! How can Spider-Man save the day when Doc Ock, the Sinister Six and, indeed, the whole planet, are intent on hunting him down? Guest-starring the Avengers, Silver Sable, Big Hero 6, Union Jack and more! Collecting AMAZING SPIDER-MAN: ENDS OF THE EARTH, AMAZING SPIDER-MAN (1963) #682-687 and AVENGING SPIDER-MAN #8.
AMAZING SPIDER-MAN VOL 1: PARKER LUCK
JUL140726
MARVEL COMICS
(W) Dan Slott
(A) Humberto Ramos
The greatest super hero of all time returns! The world may have changed since Spidey's been gone, but so has Peter Parker. This is a man with a second chance at life, and he's not wasting a moment of it. But his old foes are back, as well! Re-energized, out of control and madder than ever, Electro and the Black Cat demand revenge! And as if dealing with them isn't enough, a new revelation rocks Spider-Man's world to its core: the radioactive spider that granted Peter his powers bit someone else, too! Who is Silk, and where has she been all these years? Find out as Peter Parker retakes his life, putting the "friendly" back in the neighborhood, the "hero" back in "super hero" - and the "amazing" back in "Spider-Man!" Collecting AMAZING SPIDER-MAN (2014) #1-6.
---
Be sure to find all of these at your local comic shop! If you're not sure where your local comic shop is, use the Comic Shop Locator Service.