FX's Legion Gets a Second Season
Mar 16, 2017
FX has officially announced a second season of Marvel's Legion, the X-Men drama series following David Haller and based on the popular Marvel comic book character of the same name. Legion is one of six Marvel series currently airing, and one of the fourteen total series Marvel has airing, in development, or has concluded.
"The first season of Legion was a stunning achievement," said Eric Schrier, President of Original Programming at FX, in a press release. "More than a new series, Legion is a wholly original take on the superhero genre. Our thanks to [creator] Noah Hawley for taking the creative risks and shattering expectations. It's a privilege to work again with Noah, his producing partners, the outstanding cast and our partners at Marvel Television on another season of Legion."
"We are thrilled there will be a new season of Legion. Noah's spectacular take on David Haller and all the other characters he brought to life makes us ache for more. We're particularly proud of our partners at FX and the success we share on our first TV series together," added Jeph Loeb, Executive Producer and Head of Marvel Television. Loeb has been with Marvel Television since 2010 and has helped shepherd many of their series to acclaim.
Legion is based on the Marvel Comics character David Haller, the son of Professor X, created by Chris Claremont and Bill Sienkiewicz in 1985. Haller was born unbeknownst to his father and suffered a terrorist attack, leading to trauma that would manifest his powerful mutant abilities. As one of the strongest mutants in the world, Haller--or Legion--has different personalities that exhibit powers ranging from telepathy and telekinesis, to Hulk-like super strength, and time manipulation.
The show has garnered critical acclaim, being called "sharply written" and a "big surprise" by outlets like The New York Times. Starring Dan Stevens (David Haller), Rachel Keller (Sydney "Syd" Barrett), Aubrey Plaza (Lenny Busker), Bill Irwin (Cary Loudermilk), Jeremie Harris (Ptonomy Wallce), Amber Midthunder (Kerry Loudermilk), Katie Aselton (Amy Haller), and Jean Smart (Melanie Bird), Legion airs Wednesdays at 10 PM ET. The season finale will air on March 29.
With only a few episodes left, make sure you check out the comics that inspired Legion at your local comic shop, available now!
---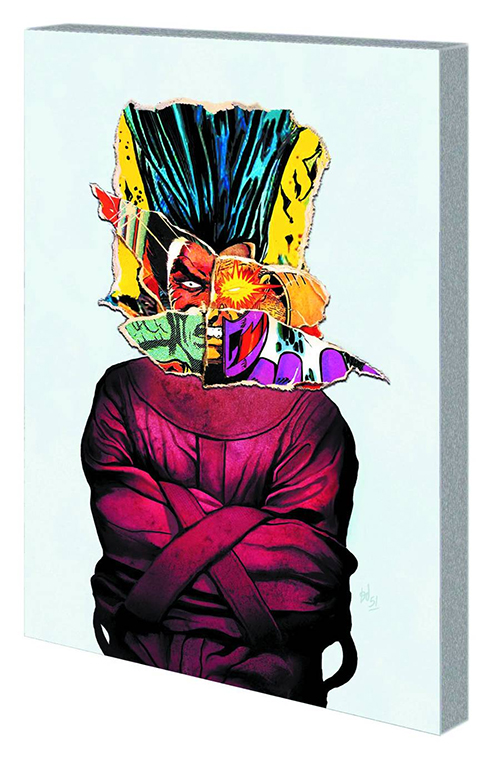 X-MEN LEGACY VOL 1: PRODIGAL
JAN130760
ARVEL COMICS
(W) Simon Spurrier
(A) Tan Eng Huat, Jorge Molina
(CA) Michael Del Mundo
egion is the most powerful and unstable mutant in the world, and son to Professor Charles Xavier. NOW!, after Professor X's tragic death, Legion will finally attempt to tame his fractured mind, conquer his inner demons and embrace his father's legacy! First, Legion tries to help newly manifested mutant twins, exploited by a criminal cartel in Japan. But the twins have plans of their own, as do Legion's inner demons! Then, two new villains have begun plotting Legion's demise. But little does he know one of them is lurking within his own psyche, and the other is hiding among the X-Men themselves! Legion infiltrates the Jean Grey School for Higher Learning - but when he learns the demon in his brain has a horrifyingly familiar face, can he and the X-Men help one another overcome it? Collecting X-MEN LEGACY (2012) #1-6.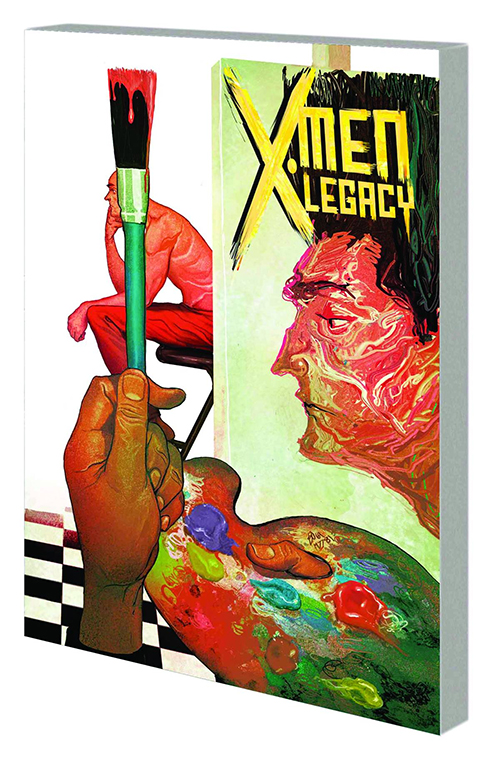 X-MEN LEGACY VOL 2 INVASIVE EXOTICS
MAY130722
MARVEL COMICS
(W) Simon Spurrier
(A) Tan Eng Huat, Paul Davidson
(CA) Michael Del Mundo
Refusing Wolverine's offer to join the X-Men, David Haller must now decide exactly how he will carry out his father's legacy. But upon venturing into the world on his own, will he be beckoned back to Westchester by his budding fascination with young X-Man Blindfold? And more important, how will their future together change the fate of mutantkind? Plus: Desperate to learn whether the predictions of his destroying mutantkind are true, Legion makes a deal with the devil in his own mind to find answers. But what terrifying truth would drive David to take extreme measures - and undergo a procedure that would remove his mutant powers? Collecting X-MEN LEGACY (2012) #7-12.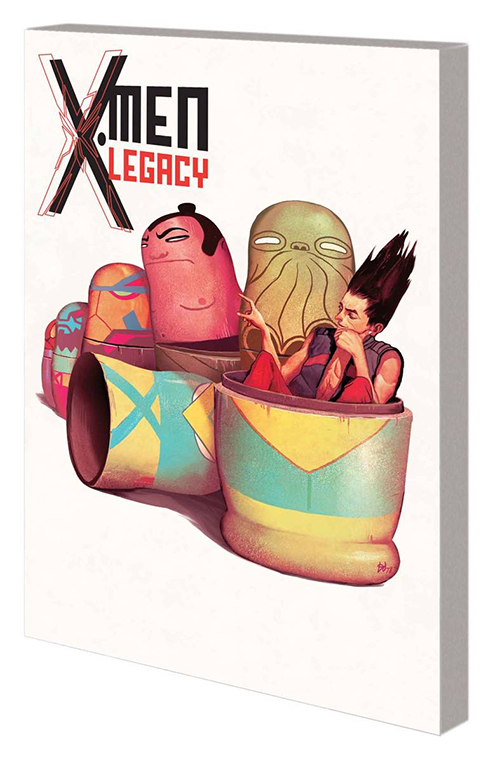 X-MEN LEGACY VOL 3: REVENANTS
AUG130881
MARVEL COMICS
(W) Simon Spurrier
(A) Tan Eng Huat
(CA) Michael Del Mundo
Legion travels to the UK to preemptively extinguish a threat to the reignited mutant race - but Pete Wisdom, head of Britain's paranormal intelligence agency, won't stand for crimes in the name of mutantkind on his turf! Who will win this game of superhuman spy vs. spy? Then: Legion meets with his mother, Gabrielle Haller, to sort out their complicated relationship once and for all! How will this visit affect the monsters that haunt David's mind? Should some old memories remain buried? Finally, David and Blindfold confront the man who killed his father, Professor X - but Cyclops won't take their attack lying down! Can the son Xavier neglected and the man he adopted as his protégé find common ground? Or does the river of resentment between these two "brothers" run too deep? Collecting X-MEN LEGACY (2012) #13-18.
X-MEN LEGACY TP VOL 4: FOR WE ARE MANY
JAN140796
MARVEL COMICS
(W) Simon Spurrier
(A) Khoi Pham, Tan Eng Huat
It's the climactic story to which this series has been building, guest-starring the allies Legion has made along the way - and not all of them will emerge unscathed! One of Legion's most troublesome personalities threatens to annihilate an alien species, and S.W.O.R.D. director Abigail Brand is on the case - but will she be able to work with David to solve this extraterrestrial conundrum? Legion prepares for a final showdown with the monster in his mind that wears his deceased father's face, but the demonic Professor X has escaped into the real world. What price will Legion pay to stop him from razing the Earth? And prophesied to stop Legion, will Young X-Man Blindfold take matters into her own hands and extinguish her first love? One thing's for sure: As this groundbreaking series concludes, anything is possible! Collecting X-MEN LEGACY (2013) #19-24.
---
Be sure to find all of these at your local comic shop! If you're not sure where your local comic shop is, use the Comic Shop Locator Service.