Get Into Comics with The Lego Batman Movie!
Feb 06, 2017
The Lego Batman Movie premieres this week on February 10th! The spin-off of the highly acclaimed The Lego Movie, this is an awesome way to introduce kids and people of all ages to one of comics' favorite heroes.
The story revolves around Batman (Will Arnett) on a personal journey as Alfred (Ralph Fiennes) urges him to take care of Dick Grayson (Michael Cera). Along the way, we know Dick will become Robin and Batman will be joined by other Gotham vigilantes like Batgirl (Rosario Dawson) against classic villains like the Joker (Zach Galifianakis) and Harley Quinn (Jenny Slate).
For those of you who might not be familiar with the cast of characters, let's do a quick rundown!
---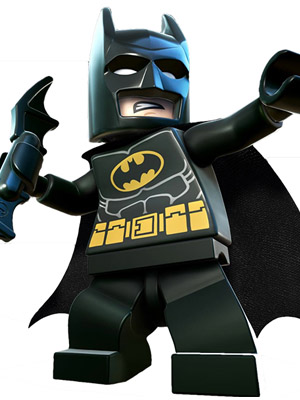 Batman--or as he's more commonly known as Bruce Wayne to civilians--is one of DC's most famous heroes. Orphaned at a young age, Bruce trained and studied across the world, becoming a master at sciences like chemistry and criminology while honing his skills as a master of martial arts. He returned home to Gotham to fight against crime and protect Gotham so that no one would have to go through what he experienced as a child.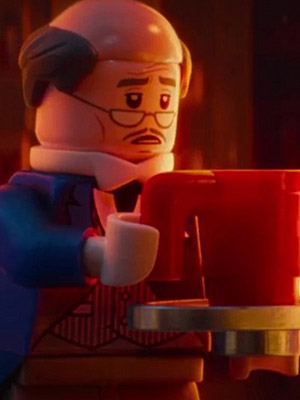 Alfred is Batman's faithful butler, who has served the Wayne family since before Bruce was born. As a father figure to Bruce, Alfred rasined him after Bruce's parents' tragic demise and is one of the few people in the world who knows the millionaire playboy's true identity as Batman. He counsels Bruce and regularly keeps the makeshift family together--both figuratively and literally, as he's well trained in surgery and medical procedures.
Dick Grayson--or as he eventually becomes known as the first Robin--is Batman's ward and crime fighting partner. With a bright disposition, Robin often keeps Batman grounded. Batman has trained Robin since taking him in and the two have since bonded to become one of the best crime fighting duos in history.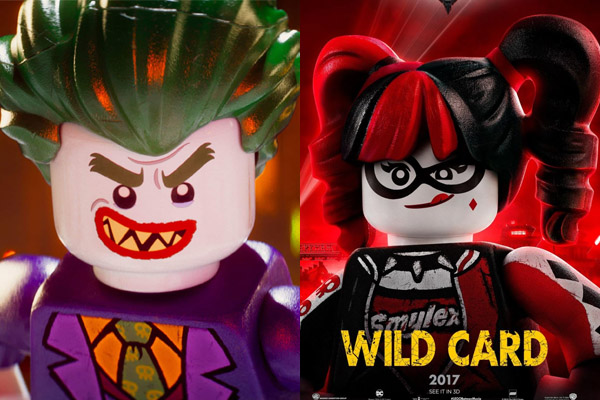 The Joker and Harley Quinn are two of Batman's most dastardly villains. The Joker is unpredictable and a master at attacking Batman when he's most vulnerable. Usually at his side is Harley Quinn, an incredibly intelligent doctor with a PhD, who expertly assists the Joker with executing his evil plans.
---
The Lego Batman Movie is a decidedly lighter take on the Batman mythos. The best part is, there are plenty of other Lego Batman and Batman comics suited for everyone available now at local comic shops! Fans of the film can check them out here!
---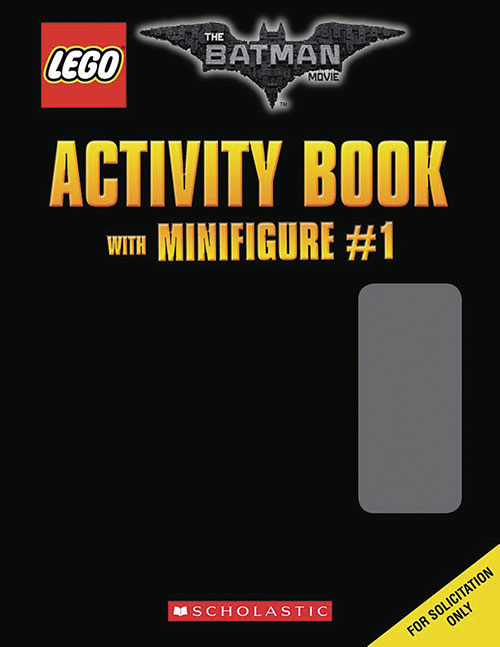 LEGO BATMAN MOVIE ACTIVITY BOOK WITH MINIFIGURE
NOV162102
SCHOLASTIC INC
(W) Ameet Studio
LEGO Batman blasts his way into theaters February 10, 2017, with an all-star voice cast and out-of-this-world animation. In The LEGO Batman Movie, Will Arnett returns as the brooding voice of LEGO Batman and is joined by Michael Cera (Robin), Zach Galifianakis (The Joker), Rosario Dawson (Batgirl), Ralph Fiennes (Alfred), and more! An activity book based on the animated film. Includes buildable minifigure!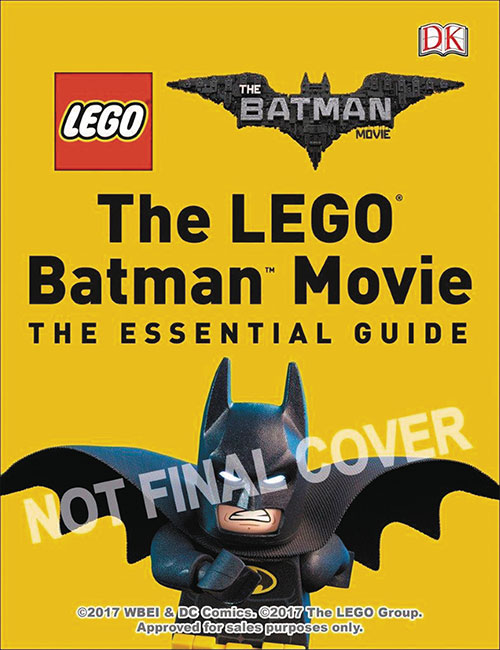 THE LEGO BATMAN MOVIE: THE ESSENTIAL GUIDE
DEC162203
DK PUBLISHING
Discover everything there is to know about The LEGO Batman Movie with this exciting guide to its key events and characters! The perfect companion to LEGO Batman's first solo movie, The LEGO Batman Movie: The Essential Guide showcases the full range of exciting LEGO Batman sets and minifigures that will be released to tie in with the film's release. Heroes, villains, vehicles, and locations are all explored in classic DK style, with lively and informative nonfiction text to annotate and expand upon lavish reference images of LEGO Batman sets and scenes from the movie.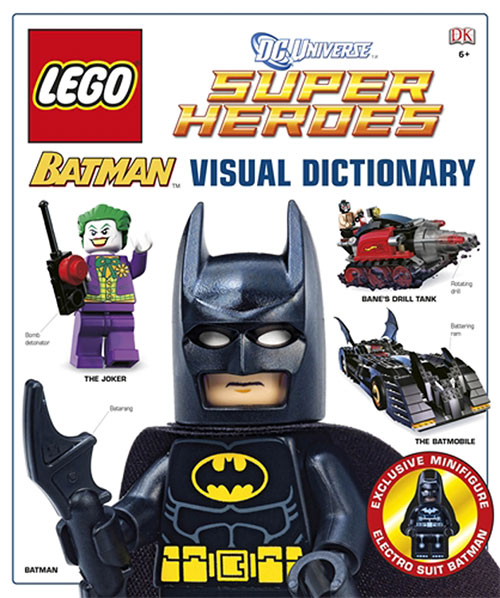 THE LEGO BATMAN VISUAL DICTIONARY
JUN121846
DK PUBLISHING
LEGO Batman: The Visual Dictionary combines DK's famous Visual Dictionary format with the adventurous world of the LEGO Caped Crusader. Explore each LEGO Batman set according to its location, key themes, events, and characters, including the cunning Catwoman, the daredevil Robin, and the villainous Joker. Other famous DC characters like Wonder Woman, Superman, and Green Lantern will also be featured. Includes an exclusive minifig!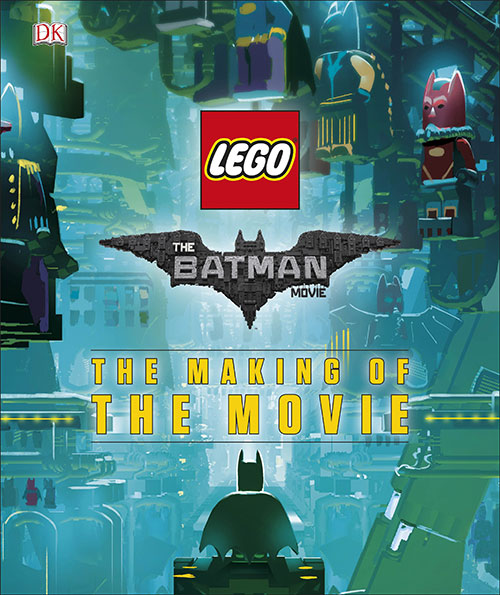 THE LEGO BATMAN MOVIE: THE MAKING OF THE MOVIE
DEC162204
DK PUBLISHING
The LEGO Batman Movie: The Making of the Movie takes you behind the scenes and shows you how it was made with spreads of how each character, vehicle, and location were developed. Packed with stunning concept art, sketches, artwork, inspiration, and LEGO builds, the book tells the fascinating story of how The LEGO Batman Movie was made. Find out how your favorite heroes, villains, vehicles, and locations were created for the movie. Learn about each development stage of the movie, from the initial idea and storyboarding to recording the dialogue and special effects. The Making of The LEGO Batman Movie features exclusive insights from the filmmakers, animators, LEGO designers, and actors.
---
Be sure to check out these comics at your local comic shop! If you don't know where your local comic shop is, you can use the Comic Shop Locator Service. Be sure to also check out DC's two Free Comic Book Day 2017 books: Wonder Woman and DC Super Hero Girls!