Get Into Comics with Resident Evil
Jan 23, 2017
The Resident Evil film franchise--started in 2002--is loosely based on the hit Capcom video games of the same name. The film series follows the adventures of Alice, an original character createred for the series who worked for the Umbrella Corporation--a bioengineering pharmaceutical company responsible for the horrid events of the series.
This popular series brings together fans of action, adventure, horror, and video games! It's an action-packed ride easily accessible for a wide variety of fans--especially since it features characters from the video game series like Jill Valentine and Claire Redfield. What you might not know is that there were also Resident Evil comics produced by companies like VIZ Media and DC Comics! While some of these have been out of print for awhile, the rest are available via your local comic shop.
Take a look for yourself:
---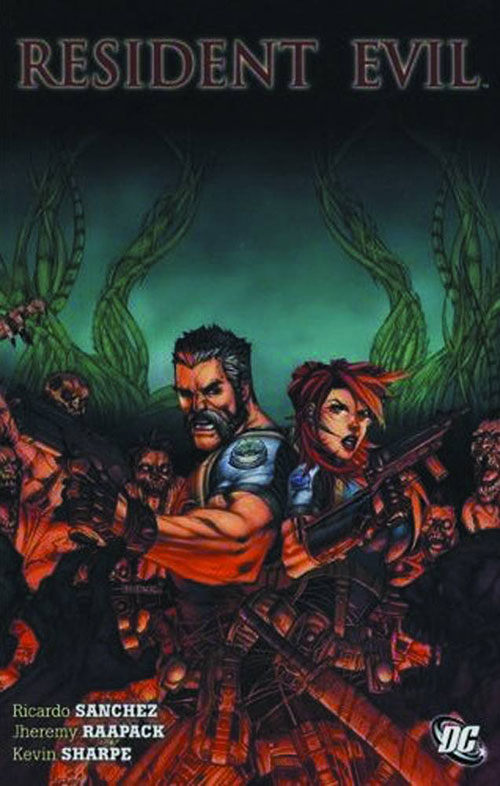 RESIDENT EVIL
MAY110278
DC COMICS
(W) Ricardo Sanchez
(A) Jheremy Raapack & Various
(CA) Jheremy Raapack
The terrifying world of Resident Evil returns in this title collecting the 6-issue miniseries, as the dedicated agents of the Bioterrorism Security Assessment Alliance face off against Virus-spreading bio-weapons both in space and on land. The Joint Nations Space Station has gone offline; BSAA Agent Mina Gere investigates and is confronted by a crew of flesh-eating bio-weapons. Veteran mercenary Holiday Sugarman is sent to remote Grezbekistan; when his team is wiped out by G-Virus infected militiamen, he must face G-Prime - alone.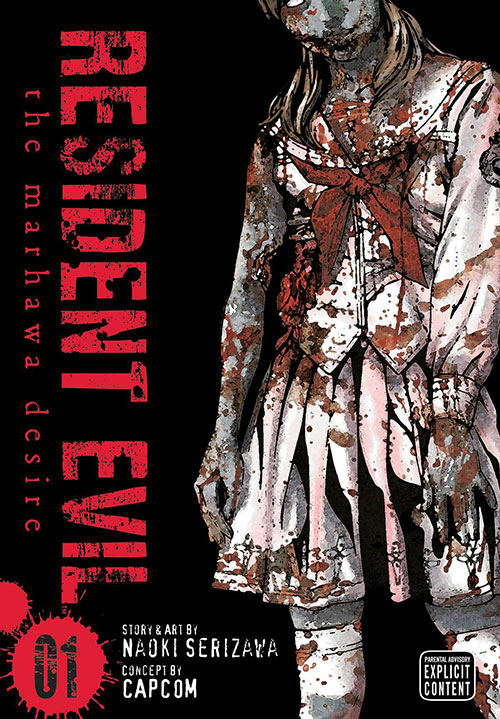 RESIDENT EVIL MARHAWA DESIRE VOL 1
SEP141769
VIZ MEDIA
(W/A/CA) Naoki Serizawa
At the prestigious and elite Marhawa High School in Singapore, a female student suffers a horrifying transformation. Called in to investigate, Professor Doug Wright and his nephew Ricky find themselves caught up in a deadly and growing tragedy. As things get rapidly out of hand, Chris Redfield and his team from the Bioterrorism Security Assessment Alliance arrive on the scene, while behind it all a mysterious figure looms.
---
While there are only a select few Resident Evil titles available in comics, there are other series that'd be perfect for fans! These are all available at your local comic shop:
---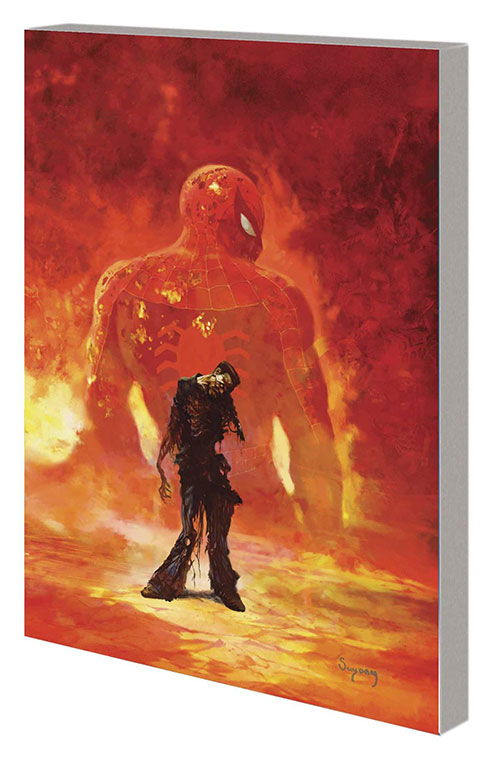 MARVEL ZOMBIES VOL 1 COMPLETE COLLECTION
JUL130723
MARVEL COMICS
(W/A) Various
(CA) Arthur Suydam
What It's About: The gory, horrifying breakout hit is back! On an Earth shockingly similar to the Marvel Universe, an alien virus has mutated the world's greatest super heroes - into flesh-eating monsters! What happens when they run out of humans to eat? When the Ultimate Universe's young Reed Richards unknowingly makes contact with the Zombie-verse, he'll find out the hard way! Then: When the Silver Surfer arrives, the world-devourer Galactus is never far behind. But the Marvel Zombies might just be a match for his all-consuming hunger! Plus: The Marvel Universe's New Fantastic Four just crash-landed in the Zombie-verse! If they can't escape, they'll be the next hors d'oeuvre for...Zombie Skrulls?! Collecting ULTIMATE FANTASTIC FOUR #21-23 and #30-32, MARVEL ZOMBIES #1-5, MARVEL ZOMBIES: DEAD DAYS, BLACK PANTHER (2005) #28-30, and material from MARVEL SPOTLIGHT: MARVEL ZOMBIES/MYSTIC ARCANA.
Why Resident Evil Fans Will Love It: What can be better than mashing up the zombie horror genre with the greatest pantheon of marvelous heroes? You'll see some of your favorites do exactly what you and your best friends have planned for: the zombie apocalypse. Like with Alice in Resident Evil, the odds are definitely not on their side.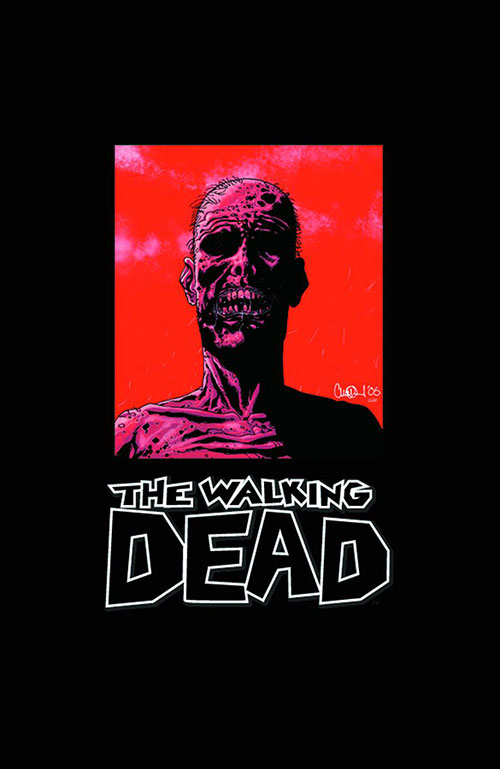 THE WALKING DEAD OMNIBUS VOL 1
SEP110441
IMAGE COMICS
(W) Robert Kirkman
(A) Charlie Adlard, Tony Moore
(CA) Charlie Adlard
What It's About: This hardcover features the first 24 issues of the hit series along with the covers for the issues, all in one oversized slipcased hardcover volume. Perfect for long time fans, new readers and anyone needing a slightly heavy object with which to fend off the walking dead. Collects THE WALKING DEAD #1-24.
Why Resident Evil Fans Will Love It: This is the classic, go-to zombie and undead comic book created in recent memory. Robert Kirkman is a master at the genre and has turned his idea into an incredible series. Fans of Resident Evil will love the situations Kirkman puts his characters in and the exploration of humanity during a trully horrid world event.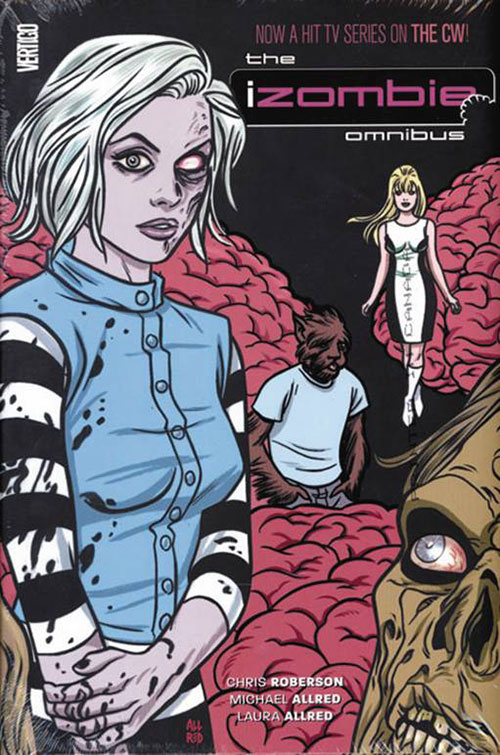 IZOMBIE OMNIBUS
SEP150327
DC COMICS
(W) Chris Roberson
(A) Michael Allred & Various
(CA) Michael Allred
What It's About: The entire 28-issue run of iZOMBIE, the comic that inspired the hit series on the CW, is collected in this new hardcover! Meet Gwen Dylan, a 20-something gravedigger in an eco-friendly cemetery-who also happens to be a zombie! Once a month she must eat a human brain to keep from losing her own memories, but in the process she becomes consumed with the thoughts and personality of the dead person-until she eats her next brain. Our zombie girl detective is joined by her best friend, Eleanor, a swinging '60s ghost, plus a posse of paintball-blasting vampires, a smitten were-dog and a hot but demented mummy. This collection features a new wraparound cover by superstar artist Michael Allred!
Why Resident Evil Fans Will Love It: A new take on the zombie genre, iZombie is the perfect suggestion for anyone who might not want the over-the-top scares that come with the genre. Writer Chris Roberson creates a unique challenge for Gwen where she has to eat a human brain once a month to keep from losing her own memories.
---
Be sure to check out these comics at your local comic shop! If you don't know where your local comic shop is, you can use the Comic Shop Locator Service. Be sure to also check out Archie's two Free Comic Book Day 2017 books: Betty & Veronica and Riverdale!