Logan's Final Trailer Shows the Moment We've All Been Waiting For
Jan 19, 2017
The anticipation for Logan, incorporating loose elements the Old Man Logan storyline, has grown steadily since the first trailer and now we get to see the moment we've all been waiting for: when the young mutant shown throughout the trailers finally unleashes her claws and fights by Logan's side.
The young mutant, Laura Kinney, is a female clone of Hugh Jackman's Wolverine. Throughout the trailer, it's clear that Logan and Professor X are at the end of their ropes physically and emotionally: we don't know exactly what happened to this world, but it is not the one we're used to and it's definitely not in great shape.
Laura—or, X-23 as we're going to call her now—is by far the star of the trailer. From her small stature to her incredible fighting ability, she makes the perfect companion to the battle-weary Logan.
The trailer also has a fun meta moment where Logan finds an Uncanny X-Men comic and exclaims she must be a fan. Since Free Comic Book Day is all about comics, we're thrilled to see some of the original source material called out in the trailer for what we anticipate to be one of the most thrilling X-Men films yet.
Logan hits theaters on March 3rd, but you can still enjoy Wolverine and X-23 in the comics. Here are some available at your local comic shops now.
---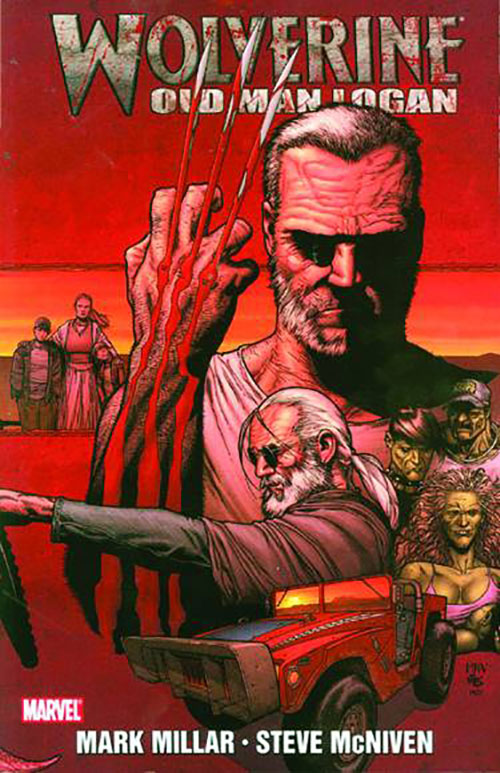 WOLVERINE OLD MAN LOGAN
JUL100692
MARVEL COMICS
(W) Mark Millar
(A/CA) Steve McNiven
Millar. McNiven. Wolverine. It doesn't get any better than this. The only way writer Mark Millar (Wanted, Kick-Ass) could top his all-time classic Wolverine tale "Enemy of the State" was to take it to the future -his Civil War brother in arms, Steve McNiven, handling the art duties! Fusing the dystopian super-hero elements of the X-Men's "Days of Future Past," the wild and wooly futurescapes of Mad Max, and the tragic pathos of Clint Eastwood's archetypal Western heroes, Millar's tale finds Wolverine at a crossroads with who he really wants to be and who he really is. Collecting WOLVERINE #66-72 and WOLVERINE GIANT-SIZE OLD MAN LOGAN.
224 PGS./Parental Advisory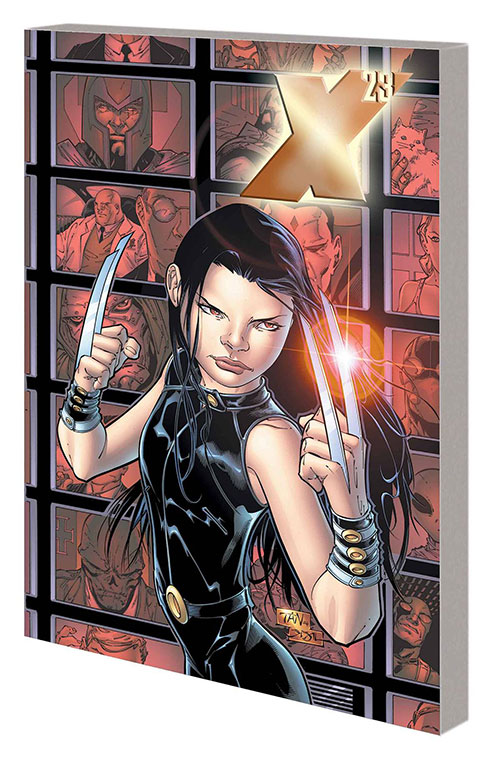 MARVEL COMICS
(W) Various
(A) Various
(CA) Billy Tan
The origin of X-23! Cloned from Wolverine's cells and raised to be the perfect killer, young Laura Kinney never knew a life free from the harsh masters at the Facility. But now she's broken loose at last and must forge her own path in the world! Free of her chains and determined to live, Laura will write the next chapter of her story herself. But can X-23 escape her training and her instincts, or will the gallons of blood spilled in her violent past drag her down? And can she truly begin a new life until she faces the man whose shadow has loomed over her for years? Enter: The Wolverine! Collecting X-23 (2005) #1-6, X-23: TARGET X #1-6, CAPTAIN UNIVERSE/X-23, X-23 (2010) ONE-SHOT and #1-3, and material from X-MEN: TO SERVE AND PROTECT #2.
Parental Advisory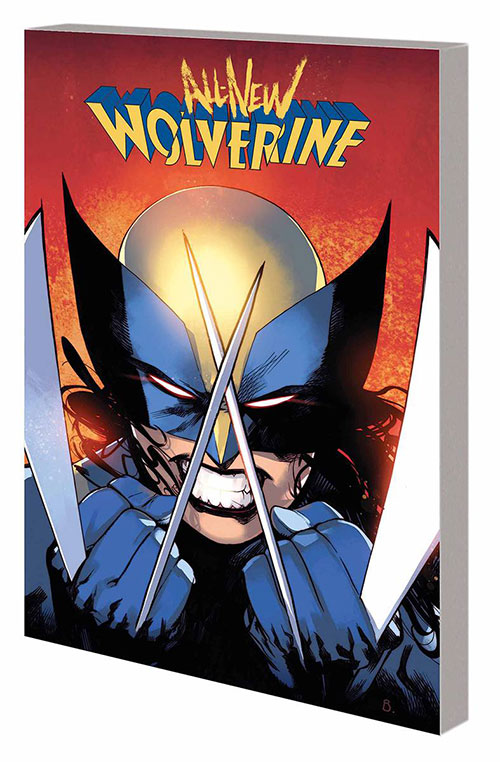 ALL NEW WOLVERINE VOL 1: FOUR SISTERS
FEB160955
MARVEL COMICS
(W) Tom Taylor
(A) David Lopez, David Navarrot
(CA) Bengal
She's the best there is! X-23 was created to be a weapon; for a time, that's all she was. But with the help of her mentor, Logan - the original Wolverine - she escaped that dark past. Now, the man she knew has fallen, but Laura will honor his memory as the All-New Wolverine. But with the famous cowl comes a world of misery and mystery - like the devastating secret of the Sisters. Uncovering it will involve new friends Doctor Strange and the Wasp, and lethal new enemies like the Taskmaster! But after recent events, Laura is growing used to doing everything in her power to save those around her from forces hell-bent on destruction. If anyone can stop them, it's Laura. After all, it's what Wolverine does. Collecting ALL-NEW WOLVERINE #1-6.
Parental Advisory
---
Be sure to find all of these at your local comic shop! If you're not sure where your local comic shop is, use the Comic Shop Locator Service.