New Power Rangers Theatrical Trailer Showcases Zordon and Alpha 5
Jan 19, 2017
The official theatrical trailer for Lionsgate's Power Rangers movie hit early today and we get our first glimpses at Zordon (Bryan Cranston), Alpha 5 (Bill Hader), the Megazord, and Goldar's giant form.
The teaser trailer hit during New York Comic Con in October, showing the new Power Rangers to the world for the first time. Though we saw some information about Angel Grove, the Rangers, and Rita, it didn't illuminate much in terms of specifics.
In this theatrical trailer, however, Rita Repulsa (Elizabeth Banks) is front and center, showing just how much of a threat she is. While not an over-the-top villain like the original television show, this Rita looks like she'll bring her own unique spin to the Power Rangers mythos.
While Zordon and Alpha 5 only get minor appearances in this trailer, it's the most we've seen for their new Power Rangers incarnations yet. It's clear their roles won't be much different from the source material: Zordon will still act as the guiding mentor and Alpha 5 as the comic relief assistant to the teenage misfit superheroes.
The trailer closes with a climactic fight between Goldar and the Megazord. As different as Goldar looks—he's solid gold—we know it's him based on the previously released toy images showcasing his radically different appearance.
Power Rangers hits theaters March 24, 2017 ahead of Free Comic Book Day. If you can't wait like us, there are plenty of titles available at your local comic shop to sate your Power Rangers fix. Be sure to grab the sequel to the movie published by BOOM! Studios and available March 29, just days after the film's release.
---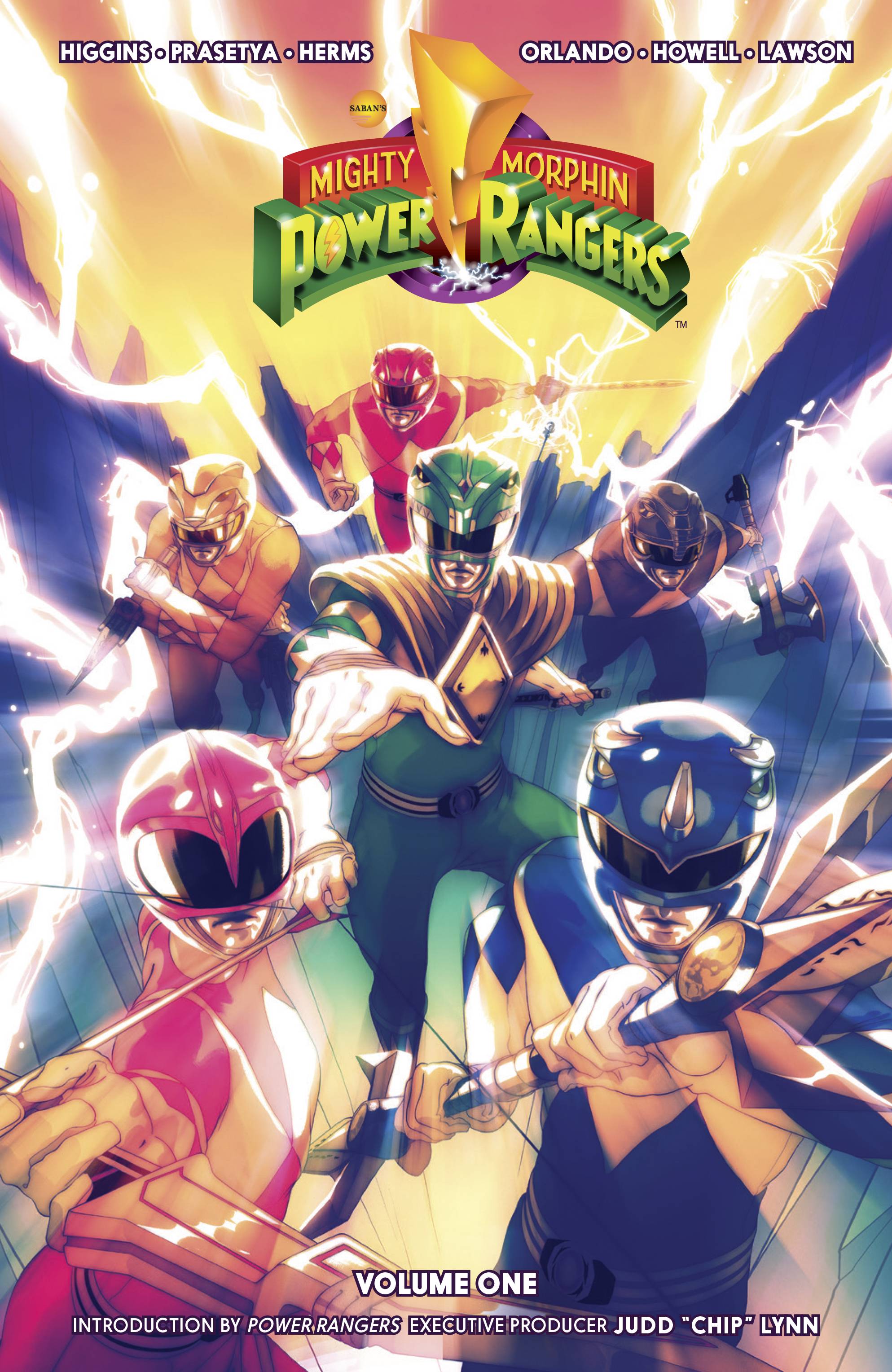 MIGHTY MORPHIN POWER RANGERS VOL 1
JUN161226
BOOM! STUDIOS
(W) Kyle Higgins, Steve Orlando, Mairghread Scott
(A) Hendry Prasetyo, Corin Howell, Daniel Bayliss
(CA) Goni Montes
Dive into the first collection of our best-selling, modern, ongoing Mighty Morphin Power Rangers series. After escaping Rita Repulsa's mind control, Tommy Oliver, the Green Ranger, joins the Power Rangers to combat the onslaught of evil attacks plaguing Angel Grove. Any semblance of a normal life is gone for Tommy now, but with his newfound family there lies hope for a brighter path.
Collects issues #1-4, plus the prequel issue #0.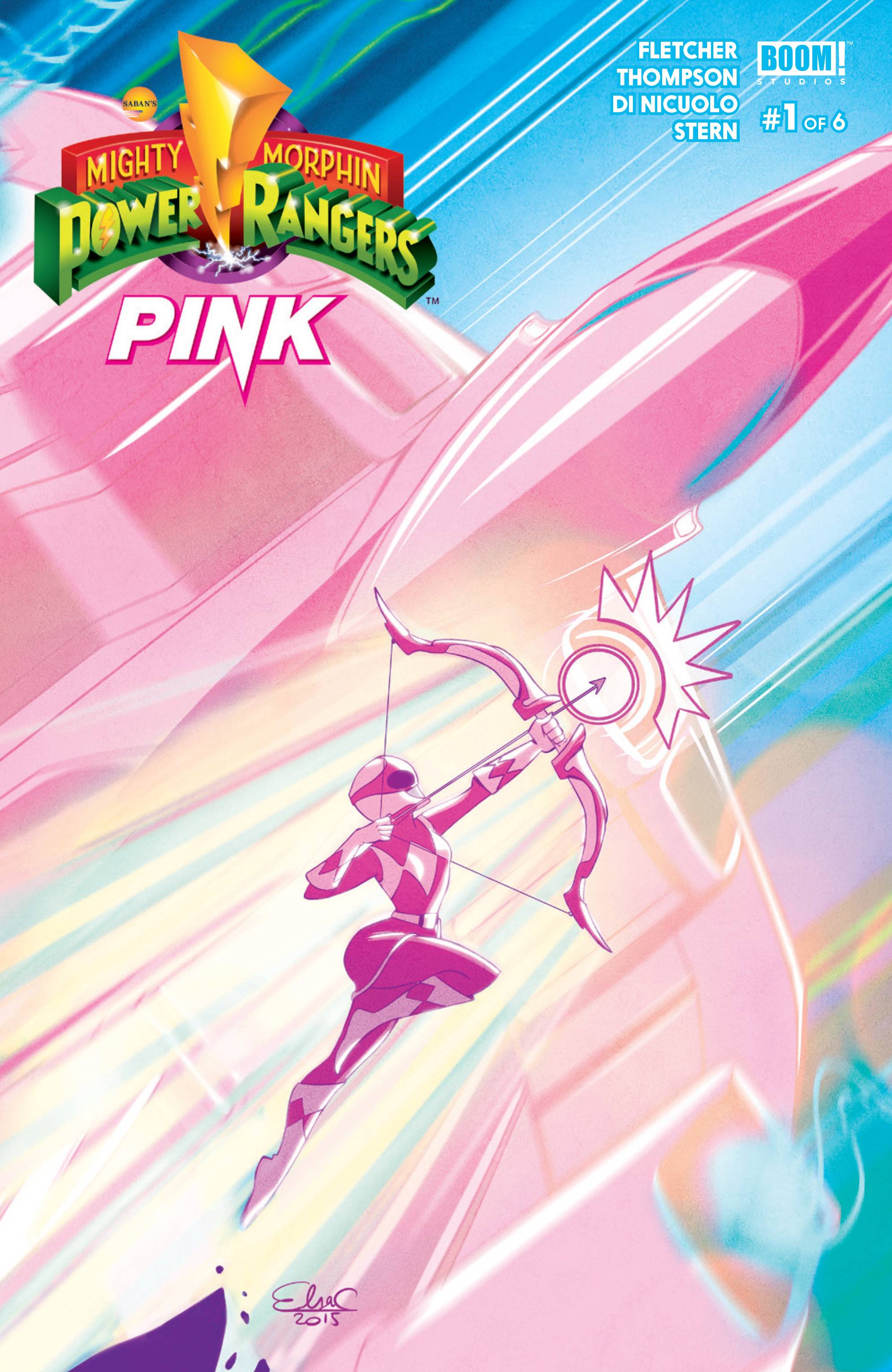 POWER RANGERS PINK #1
MAR161171
BOOM! STUDIOS
(W) Brendan Fletcher, Kelly Thompson
(A) Daniele Di Nicuolo
(CA) Elsa Charretier
We're so thrilled by the response to our Mighty Morphin Power Rangers comic series that we wanted to focus on some of the individual Rangers and let them shine in their own stories. First up is a series centered around Kimberly Hart, the Mighty Morphin Pink Ranger, and who better than Batgirl and Gotham Academy writer Brenden Fletcher and A-Force and Jem and the Holograms writer Kelly Thompson to bring it to us!
---
Be sure to find all of these at your local comic shop! If you're not sure where your local comic shop is, use the Comic Shop Locator Service.