Celebrate Make Your Dreams Come True Day with Comics!
Jan 13, 2017
Today, January 13th, is Make Your Dreams Come True Day! Every night, billions of people have dreams of the future, imagining the life they'd like to lead and the goals they'd like to achieve. Unfortunately for so many, their dreams stay just dreams. While some are impossible--like cruising through Gotham City with Batman or swinging through New York City with Spider-Man--other are not. If you're looking to create a comic or a film or learn a new skill, get out there and do it!
To get inspired, here's a list of some Disney comics, inspired by the foremost dreamer himself: Walt Disney! His imagination and dreams created so many lifelong classics that still inspire people today. What are some of your favorite Disney comics? Be sure to let us know on Facebook and Twitter!
---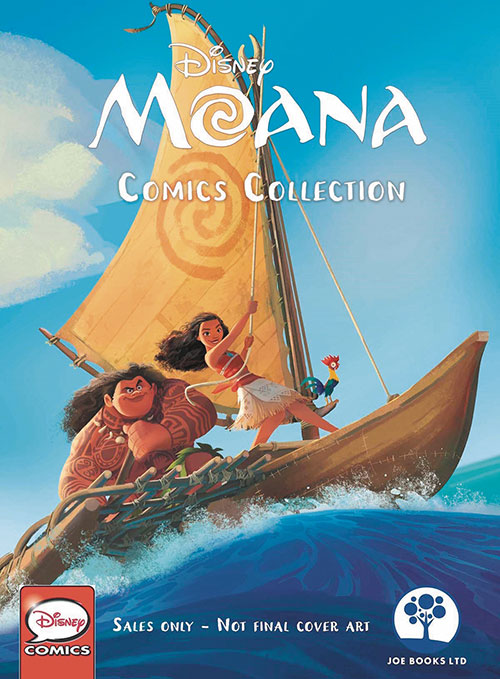 DISNEY MOANA COMICS COLLECTION
AUG169239
JOE BOOKS
Sail across the ocean on an action-packed voyage with Moana, Maui, and all of your favorite characters from Disney Moana in this collection of comics packed with vibrant artwork drawn by Disney's master artists.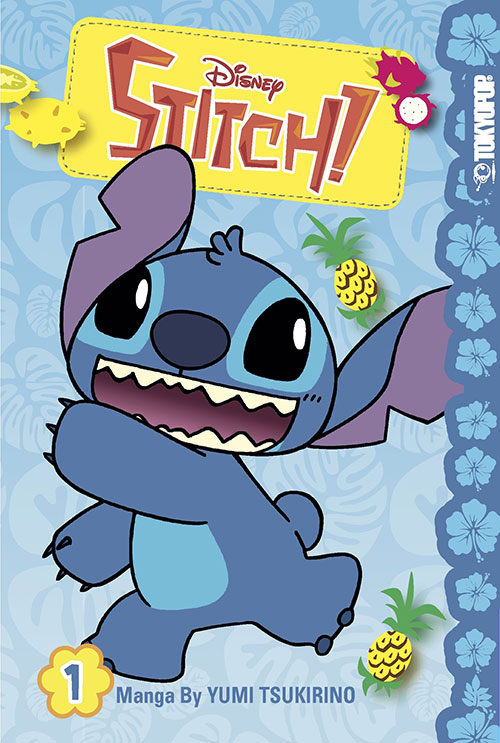 DISNEY MANGA STITCH GN VOL 1
JUN161837
TOKYOPOP
(W) Yumi Tsukirino
(A/CA) Yumi Tsukirino
Manga publishing pioneer Tokyopop is back... and adorable tropical alien Stitch is starring in his own manga series! Everyone's favorite blue alien troublemaker stars in his own manga! Instead of Hawaii, Stitch visits a fictional Japanese island near Okinawa, meeting a young girl named Yuna who's skillful in karate. Join us as Tokyopop presents this adorable manga, perfect for fans of Stitch and children of all ages!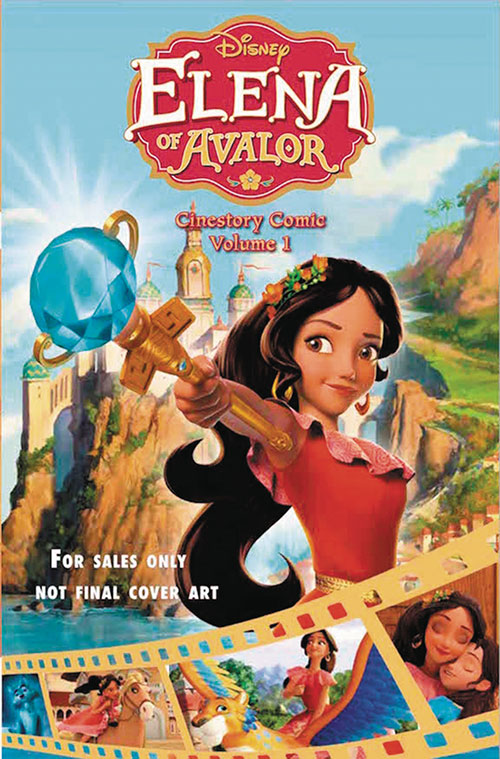 DISNEY ELENA OF AVALOR CINESTORY
AUG169238
JOE BOOKS
Elena of Avalor, the newly crowned Disney Princess, saved her magical kingdom, Avalor, from an evil sorceress, and now she must learn how to rule the kingdom as its crown princess. Elena's adventures will lead her to understand that her new role requires thoughtfulness, resilience, and compassion-the traits of all truly great leaders. Disney and Joe Books celebrate the debut of the new princess and her buzz-worthy show with the Disney Elena of Avalor Cinestory Comic, a graphic novel-style retelling of episodes 1-3 of the first season.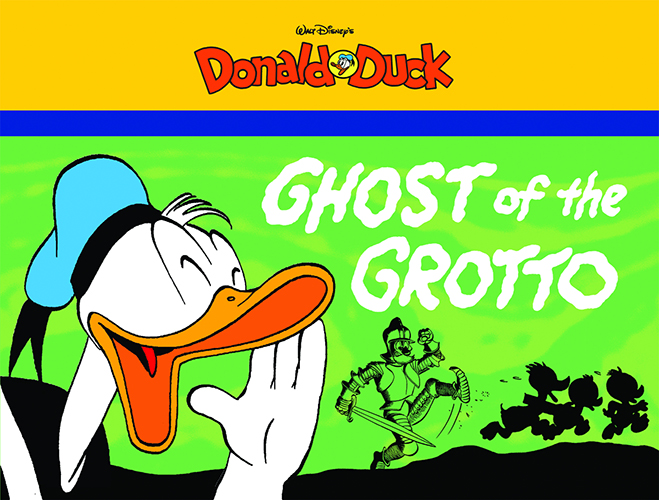 WALT DISNEY: DONALD DUCK VOL 1: GHOST GROTTO
JUL141219
FANTAGRAPHICS BOOKS
(W) Carl Barks
(A/CA) Carl Barks
One of Donald Duck's most famous adventures leads off our new line of affordable kid-sized Donald Duck books: budget-minded books packed with fun, laughs, and adventure in every 96-page edition. Each story is complete with all the original story and art. Includes the title story plus bonus stories, all written and drawn by Disney legend Carl Barks!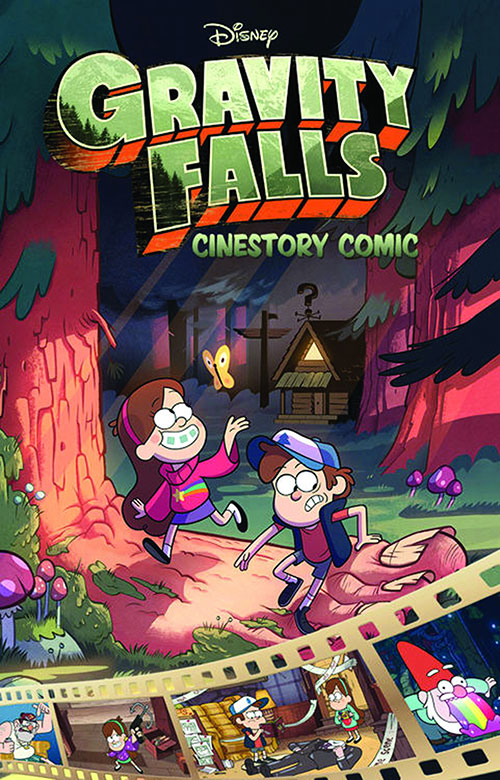 DISNEY GRAVITY FALLS CINESTORY VOL 1
MAY158176
JOE BOOKS
For their summer vacation, Californian 12-year-old twins Dipper and Mabel Pines are dropped off in the town of Gravity Falls, Oregon, to live with their Great Uncle Stan (often shortened to Grunkle Stan). Things are not what they seem in this small town, and with the help of a mysterious journal that Dipper finds in the forest, they realize that their everyday lifestyle has changed. Three episodes of adventure in comic style screen captures will keep you hooked, including the episode that started it all!
WALT DISNEY TREASURY CLASSIC TALES VOL 1
JUL160618
IDW PUBLISHING
(W) Frank Reilly
(A) Jesse Marsh, Manuel Gonzales
(A/CA) Dick Moores
From the early 1950s through the late '80s, the Disney studio created Sunday comics adaptations of more than 120 of their animated and live-action films that were currently in movie theaters. The chronological all-star line-up in this first volume is an almost embarrassment of riches: the animated Peter Pan, Lady and the Tramp, Peter and the Wolf, and two pre-cursers to the series, Cinderella and Alice in Wonderland! The live-action adaptations are: 20,000 Leagues Under the Sea, Robin Hood, The Sword and the Rose, Ben and Me, and Rob Roy. Disney stalwarts Manuel Gonzales and Dick Moores drew the cartoon adaptations, while the live-action stories were illustrated by legendary Tarzan artist Jesse Marsh!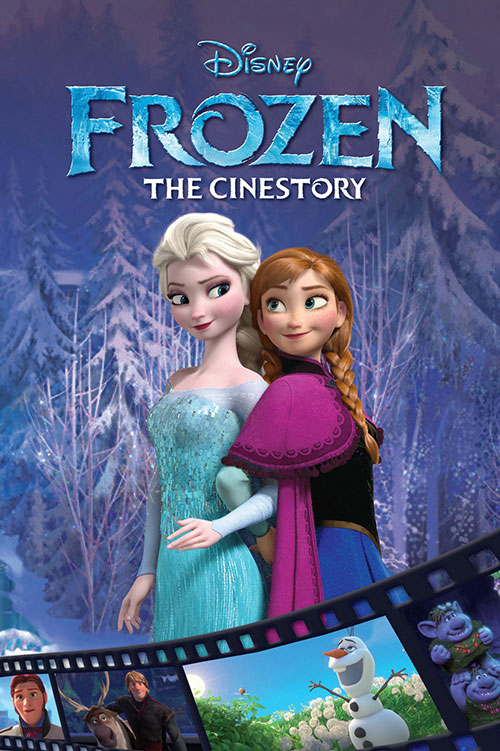 DISNEY FROZEN CINESTORY
SEP148240
JOE BOOKS
Fearless optimist Anna sets off on an epic journey - teaming up with rugged mountain man Kristoff and his loyal reindeer Sven - to find her sister Elsa, whose icy powers have trapped the kingdom of Arendelle in eternal winter. Encountering mystical trolls and a hilarious snowman named Olaf along the way, Anna and Kristoff battle the elements in a race to save the kingdom. With hundreds of movie stills and over 300 pages of adventure and laughs, the Frozen Cinestory will transport fans back to Arendelle time and time again!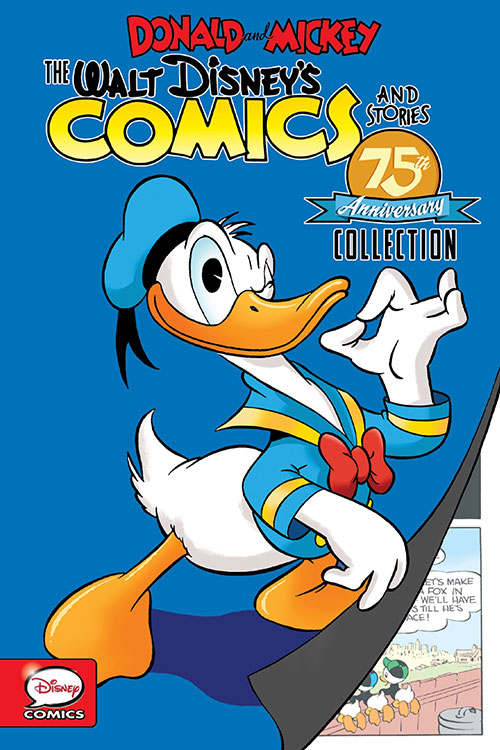 DONALD & MICKEY DISNEY COMICS 75TH ANNIVERSARY COLLECTION
DEC150504
IDW PUBLISHING
(W) Carl Barks, Ben Verhagen, Daan Jippes, Freddy Milton, Tom Yakutis, Gil Turner, Walt Kelly, Merrill De Maris, Earl Duvall, Carl Fallberg, Al Taliaferro, Ted Osborne, Hubie Karp, Vic Lockman, Nick George, William Van Horn, Evert Geradts, David Gerstein, John Lustig
(A) Carl Barks, Bill White, Paul Murry, Freddy Milton, Gil Turner, Walt Kelly, Manuel Gonzales, Ted Thwaites, Al Taliaferro, Earl Duvall, Harvey Eisenberg, Bob Grant, Al Hubbard, William Van Horn, Mark Kausler
(CA) Henrieke Goorhuis
(A/CA) Daan Jippes
75 years ago, Disney's flagship funnybook-Walt Disney's Comics and Stories-first landed in the shops. Now dive into its history and heritage with this thrilling collection of tales. Donald Duck, Mickey, Goofy, and even Big Bad Wolf, Scamp and Oswald the Lucky Rabbit make appearances in this landmark collection! Reprints segments of IDW issues #721-726 plus IDW's WDCS 75th Anniversary Special.
---
Many of these comics are available at your local comic shop! If you're unsure where your local comic shop is, use the Comic Shop Locator Service.
Be sure to also check out these publishers' Free Comic Book Day books, which you can see here.