Get Into Comics with Assassin's Creed
Dec 19, 2016
We've come a long way since 2007 when the first Assassin's Creed game debuted from Ubisoft. For fans of the series, news that there would be no new Assassin's Creed game in 2016 after Assassin's Creed: Syndicate left us wanting additional content.
While we're all excited to see Michael Fassbender take his turn in the animus when the film comes out this week on December 21st, fans can take a "leap of faith" into the Assassin's Creed comics published by Titan Comics. If you don't have your own Animus handy, these comics can help with getting your fix on the legendary struggle between the Assassin Brotherhood and the Templar Order.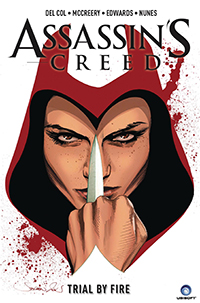 Assassin's Creed Vol. 1: Trial by Fire, Titan Comics
FEB161789

Join the newest recruit in the Assassin Brotherhood Charlotte De La Cruz as she uncovers a conspiracy in their DNA that stretches back hundreds of years. Deep in trouble with the Templar Order, she turns to her Inca ancestor, Quila, in desperate search for a clue towards the truth.
"Exciting action and gripping twists leave me hooked on every page!" – Snap Pow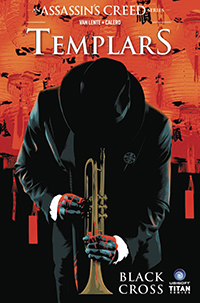 Assassin's Creed: Templars Vol. 1, Titan Comics
JUN161782
Templars shows us the answer to "Quis custodiet ipsos custodies?" in the Assassin's Creed universe when Darius Gift crosses paths with the enigmatic Black Cross, the Templar tasked with keeping others in line with the Order's code and ideals. Although Gift's inexperience gets in the way on his first mission, he has the Black Cross stalking in the shadows, saving him from failure.
"Just mind-blowing." – Word of the Nerd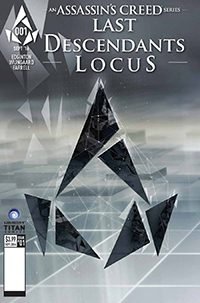 Assassin's Creed: Locus: Last Descendants #1, Titan Comics
JUL161925
A tie-in to the Assassin's Creed novels by Scholastic, Assassin's Creed: Locus: Last Descendants dives into the sordid underworld of Victorian London with the memories from New Yorker Tommy Greyling. As he teams up with Evie Frye and Henry Green from the acclaimed Assassin's Creed: Syndicate, he searches for a piece of Eden that has the potential to change the world.
"[A]n extremely accessible comic for long time fans…" – Flickering Myth
---
If you've already read these Assassin's Creed comics, there are plenty of comics fans of the video game series would find appealing. Warring secret societies? Heroes facing insurmountable odds against assassins with nearly unlimited resources? Vying for the very future of the world itself? Comics hits all these themes and more.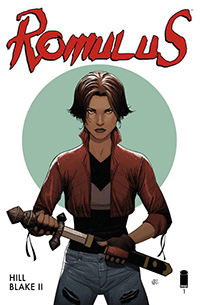 Romulus #1, Image Comics
AUG160587
What It's About: Meet Ashlar, a young woman raised, trained, and betrayed by The Ancient Order of Romulus, the secret masters of our world. After that bretrayal, she sets out on a crusade of her own against the organization.
Why Assassin's Creed Fans Will Love It: Remember the havoc Daniel Cross wreaked when he turned from the Assassin Brotherhood to the Templar Order? Think that, but with more mythology and confrontation. Readers will fall in love with the spanning wolf-based mythology and the sword-swinging heroine as she sets out on her crusade.
"…sure to have readers coming back for more." – Newsarama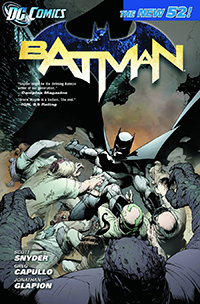 Batman: The Court of Owls, DC Comics
DEC120323
What It's About: When a series of brutal murders rocks Gotham City to its core, Batman finds the prime suspect to be none other than one of his closest allies: Dick Grayson. From his investigations, Batman discovers the insidious secret organization known as the Court of Owls, a criminal organization guiding Gotham's history since colonial times.
Why Assassin's Creed Fans Will Love It: Secret societies altering the course of history seem well within the scope of Assassin's Creed. Along with fighting insurmountable odds, the Batfamily must face hordes of assassin's to overcome the night's events. The synergy of story and action are exactly what Assassin's Creed fans have come to love in the games, and what they'll love in this, as well.
"Synder might be the defining Batman writer of our generation." – Complex Magazine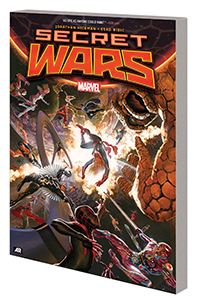 Secret Wars, Marvel Comics
JUN160958
What It's About: What happens when "time runs out"? The Marvel Universe and Ultimate Universes collide. In what seems like an inevitable fate, several major villains band together to form the Cabal—the dark counterpart of the heroes' Illuminati—to save themselves. When titans like Namor, Thanox, Terrax, and more emerge on Battleworld—a patchwork planet created from the remains of several universes by Doctor Doom—things get more than a little heated.
Why Assassin's Creed Fans Will Love It: It's hard to beat the stereotypical secret society, but when it's one made up of clearly descipcable villains bent on survival, the story elements that come into play are just as tantalizing as the ones that come up in the struggle between Assassins and Templars.
"One of Marvel's best event comics…" – IGN
---
These titles are all available at your local comic shop now! If you're not sure where that is, check out the Comic Shop Locator Service. Be sure to also check out Titan Comics' two Free Comic Book Day 2017 books: Doctor Who and Monster High.
Assassin's Creed releases on December 21st and stars Michael Fassbender, Marion Cotillard, Jeremy Irons, Brendan Gleeson, and Michael K. Williams.