Salt Lake County Library Celebrated Free Comic Book Day!
Jun 20, 2014
On Saturday May 3rd, libraries and comic book specialty shops celebrated Free Comic Book Day. Check out how Salt Lake County Public Library participated in Free Comic Book Day!
Senior librarian Carrie Rogers-Whitehead talks about how her library prepared for FCBD and how they made it a successful event.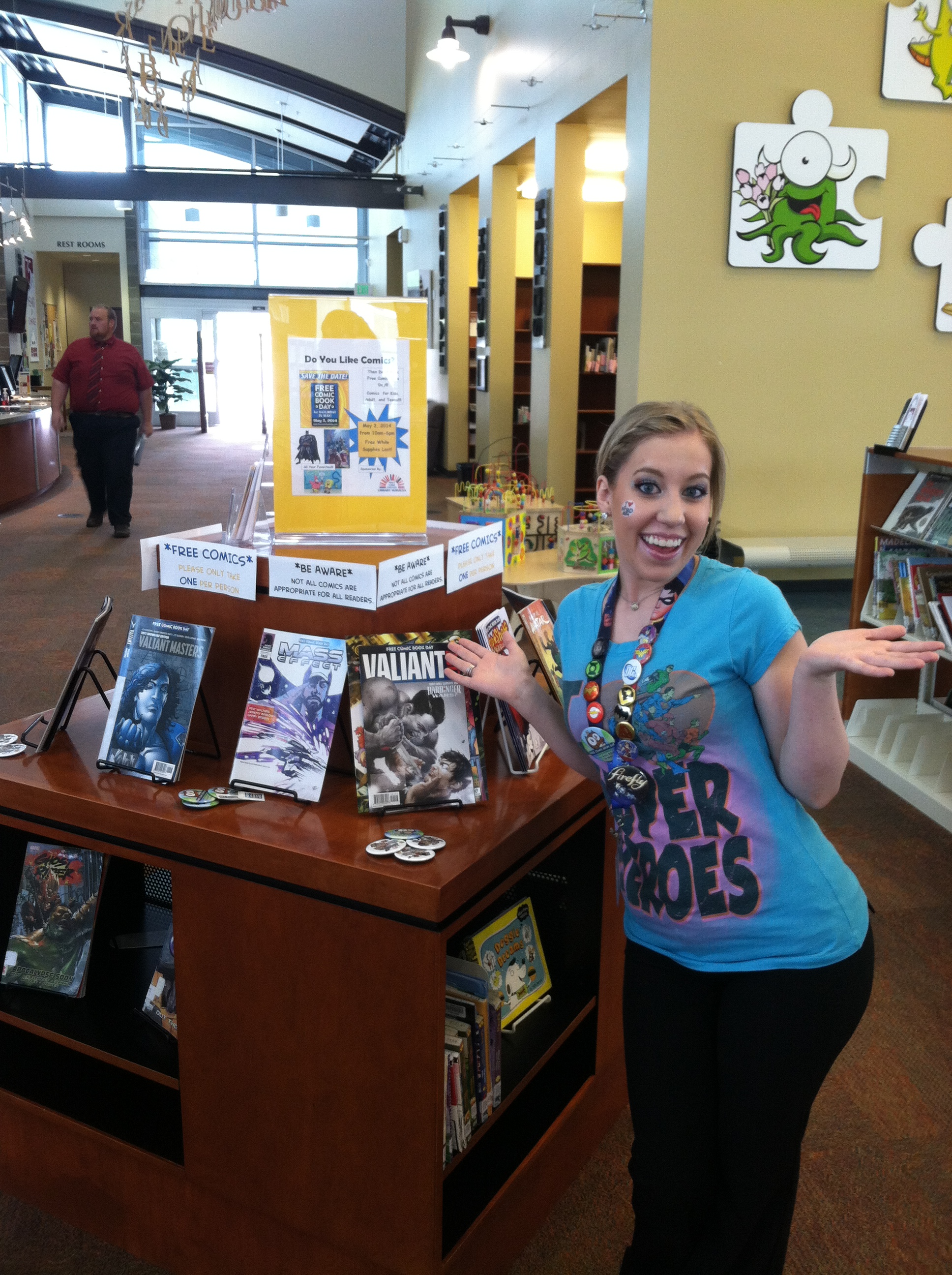 FCBD: How did your FCBD go?
Carrie: "Great! Every single comic book was given out, quite quickly! Our Taylorsville branch alone had over 100 people show up just for FCBD."
FCBD: How did your prepare for the event?
Carrie: "We promoted the event on social media, twitter and Facebook."
FCBD: What special events took place during your FCBD event?
Carrie: "Every branch in our system did something different. One put stickers on the back of the comic books and those who picked a sticker got a prize from your promo packs."
FCBD: What would you do differently if you participate again next year?
Carrie: "We needed more comics. They ran out very quickly in all the branches and there were some dissatisfied patrons."
FCBD: How successful was your FCBD?
Carrie: "Very successful. I asked the branches who wanted to participate this year and 14 out of 18 branches wanted to."
"In my opinion, this is a great way to bring people in the library and promote the library's graphic novel and comic collection. It's also a way to tell library patrons about the great comic book stores in their area. I feel that with the kid's comics, it's a good way to introduce youth to the world of comic books."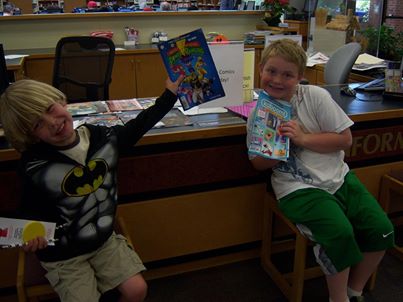 If your library would like to participate in Free Comic Book Day, email educators@freecomicbookday.com