Interview with Cosplayer Iggy about Free Comic Book Day
Mar 07, 2014

Cosplayers Celebrate Free Comic Book Day!
FCBD: How long have you been doing cosplay and what got you started?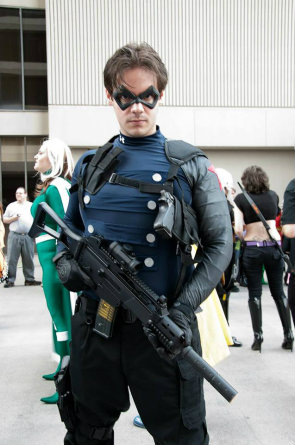 Iggy: "I have been cosplaying for over 5 years now. I got started after going to Baltimore Comic Con for the first time in 2008. A friend and I had been talking about going to a comic con for awhile and figured we'd make the effort and go that year to Baltimore. I had a home-made Joker costume, it didn't look very good. I ended up meeting a lot of awesome people, including cosplayers Han Pan and Paul Lombard. They were the ones who encouraged and supported me getting into the hobby."
FCBD: Who has been your favorite character to cosplay?
Iggy: "Oh man, I love all the characters I cosplay! The Dark Knight Joker is a lot of fun because I can get away with just about anything. Same goes for Tony Stark. In the last year the comic book version of Winter Soldier has been great - it's probably my most comfortable costume and looks bad a**!"
FCBD: Who has been your most difficult character or costume to create?
Iggy: "My most difficult costume was probably Green Lantern. I had no idea what I was doing. It was never even finished in time, but the front looked presentable, soit was still useable. The most difficult completed costume was probably Moon Knight. I am still learning a lot about sewing and crafting, and I ended up wasting time on an idea that didn't work out, when a simpler one worked even better. In the end I had to rush to finish the costume before New York Comic Con 2013, but it got done and looked pretty good."
FCBD: What are your plans for FCBD?
Iggy: "On FCBD I plan to go to Laughing Ogre Comics in Fairfax, VA. I'll probably bring out either the Winter Soldier or the Red Skull, given that the new Captain America movie premieres the previous month."
FCBD: Are you going to be getting any free comics? If yes, what comics are you looking forward to getting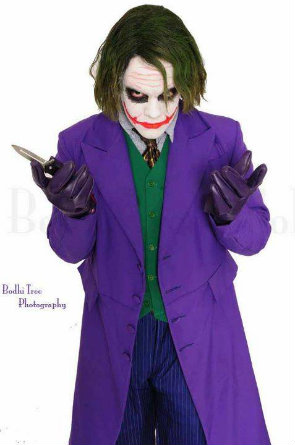 Iggy: "I'll probably grab a few free comics, haha. I want to check out some of the new independent titles, like "Sherwood, Texas" and "Project Black Sky"."
FCBD: What is your favorite part about doing cosplay?
Iggy: "My favorite part about doing cosplay is seeing people's reactions. Seeing how excited and happy they get when they see one of their favorite characters in flesh and blood. I especially like the reactions of kids, it's the most honest and unfiltered critique you'll get, whether your cosplay makes them happy or scared. Kids love seeing their heroes come to life, and I'm more than happy to make that happen."
FCBD: What is your favorite part about FCBD?
Iggy: "My favorite part about FCBD is that it's an opportunity to encourage readers to check out something new and encourage people in general to check out a comic book and get into reading. Nowadays people are so attached to their phones, tablets, and computer screens, but it feels so good to let it go and settle down with a paper book and just read. FCBD is also a great opportunity to encourage young kids to read and hopefully get them to love it."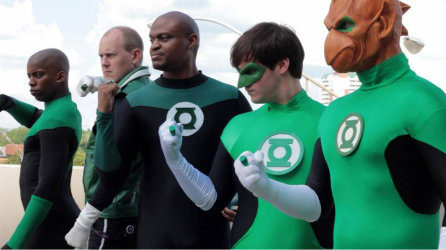 You can see more of Iggy's cosplay on his Facebook page.
Also visit The League of Hot Geeks Facebook page to see even more cosplayers and Laughing Orge Comics for news about comics, cons and other special events.